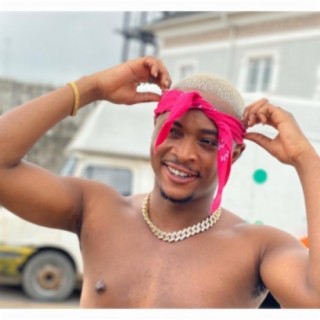 Ojayy Wright
Current #99k+

All Time #15.2k

Oluwagbenga Jerry Amu-wright, known professionally as Ojayy Wright, was born in Lagos to Bukky Wright, a famous personality in the Nigerian movie industry. Many Ojayy Wright songs become very popular and trendy online with a great number of streaming and downloads on Boomplay.

He was born on the 22nd of September in 1993.

His formative years comprise of his time in Nigeria and also the United States. As a child, Ojayy lived with his family in the Mushin and Magodo axis of Lagos state, before moving to the United States.

Ojayy Wright was loved by many while at school. He completed his basic education before moving to high school where he finished with good grades.

After travelling to the U.S, He secured admission to study Biological Science at Rutgers University in New Jersey. He is currently a Bachelor's degree holder in the discipline.

Career
Ojayy's passion for music started in his childhood days. He was an ardent lover of the R&B genre.

After completing his tertiary education in New Jersey, he returned to Nigeria in 2014 to pursue a career in music. Due to his unsuccessful attempt to become a top R&B artiste, Ojayy switched to street music; and has garnered even more fans since releasing his hit song, 'Erika'.

His life off stage is marked with simple performances at parties and clubs. He also loves to create funny skits, which has increased his fan base on social media.

Ojayy Wright was Nominated Best New Artist at the 2020 African Entertainment Awards in USA

The Nigerian fast-rising singer, Ojayy Wright has cropped an estimated net worth of $20,000-$55,000 for himself.

Follow Boomplay and keep up-to-date with the latest Ojayy Wright songs and information.

Songs and Albums
• Erika
• Fuji pop
• Duro
• Commander in Chief (Album)
• 37 degrees in Lagos (Album)

Ojayy Wright songs are included in Boomplay music playlists. Search to stream and download Ojayy Wright songs MP3 / single / albums on the platform....more

Country/Region : Nigeria
Songs

(11)

Albums

(6)

Playlists

(0)
1

2

3

4

5

6

7

8

9

10

11
Listen to Ojayy Wright's new songs including "Duro ft. Bad Boy Timz", "Commander In Chief", "Fuji Pop ft. Teni" and many more. Enjoy Ojayy Wright's latest songs and explore the Ojayy Wright's new music albums. If you want to download Ojayy Wright songs MP3, use the Boomplay App to download the Ojayy Wright songs for free. Discover Ojayy Wright's latest songs, popular songs, trending songs all on Boomplay.
Oluwagbenga Jerry Amu-wright, known professionally as Ojayy Wright, was born in Lagos to Bukky Wright, a famous personality in the Nigerian movie industry. Many Ojayy Wright songs become very popular and trendy online with a great number of streaming and downloads on Boomplay.

He was born on the 22nd of September in 1993.

His formative years comprise of his time in Nigeria and also the United States. As a child, Ojayy lived with his family in the Mushin and Magodo axis of Lagos state, before moving to the United States.

Ojayy Wright was loved by many while at school. He completed his basic education before moving to high school where he finished with good grades.

After travelling to the U.S, He secured admission to study Biological Science at Rutgers University in New Jersey. He is currently a Bachelor's degree holder in the discipline.

Career
Ojayy's passion for music started in his childhood days. He was an ardent lover of the R&B genre.

After completing his tertiary education in New Jersey, he returned to Nigeria in 2014 to pursue a career in music. Due to his unsuccessful attempt to become a top R&B artiste, Ojayy switched to street music; and has garnered even more fans since releasing his hit song, 'Erika'.

His life off stage is marked with simple performances at parties and clubs. He also loves to create funny skits, which has increased his fan base on social media.

Ojayy Wright was Nominated Best New Artist at the 2020 African Entertainment Awards in USA

The Nigerian fast-rising singer, Ojayy Wright has cropped an estimated net worth of $20,000-$55,000 for himself.

Follow Boomplay and keep up-to-date with the latest Ojayy Wright songs and information.

Songs and Albums
• Erika
• Fuji pop
• Duro
• Commander in Chief (Album)
• 37 degrees in Lagos (Album)

Ojayy Wright songs are included in Boomplay music playlists. Search to stream and download Ojayy Wright songs MP3 / single / albums on the platform.
FAQs about Ojayy Wright
Where is Ojayy Wright from?
He is from Nigeria.
How to download songs of Ojayy Wright?
You can download songs of Ojayy Wright from Boomplay App for free.
Firstly, install Boomplay app on your mobile phone.
Secondly, navigate to the song you would like to download.
Thirdly, Tap on More > Download.