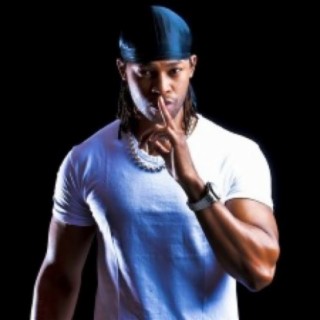 Redsan
Current #122.6k

All Time #30.5k

His music career began when he won the Star Search challenge hosted at Carnivore discothèque in Nairobi in 1998. He released his first album 'Seasons of the San (2002)' as part of the Ogopa Djs unit. Best known tracks on the album are "Julie" and "Wanipa Raha". He then embarked on his solo career and released his second album under Southwest Records.His second album Red, was released in 2004. It contained hit tracks "Chicken", "Malaika" and "Apakatwe". His third album, Pioneer, was released in 2006 with hit singles such as "Kenyan" and "Touch". His own music is currently being produced by Monalisa. As an artist he continues to write all the songs sometimes with co-writers. He has toured in several countries around the world. Redsan has earned the nickname 'Absentee Dance hall King" in Kenyan media as he is always on tour outside the county. After many hit songs, Redsan formed his own label called Dutty Sounds. The label focuses on dancehall, hip hop and R&B musicians.

...more

Country/Region : Kenya
Songs

(8)

Albums

(5)

Playlists

(3)
Listen to Redsan's new songs including "Panda", "Body Good", "Do It" and many more. Enjoy Redsan's latest songs and explore the Redsan's new music albums. If you want to download Redsan songs MP3, use the Boomplay App to download the Redsan songs for free. Discover Redsan's latest songs, popular songs, trending songs all on Boomplay.
His music career began when he won the Star Search challenge hosted at Carnivore discothèque in Nairobi in 1998. He released his first album 'Seasons of the San (2002)' as part of the Ogopa Djs unit. Best known tracks on the album are "Julie" and "Wanipa Raha". He then embarked on his solo career and released his second album under Southwest Records.His second album Red, was released in 2004. It contained hit tracks "Chicken", "Malaika" and "Apakatwe". His third album, Pioneer, was released in 2006 with hit singles such as "Kenyan" and "Touch". His own music is currently being produced by Monalisa. As an artist he continues to write all the songs sometimes with co-writers. He has toured in several countries around the world. Redsan has earned the nickname 'Absentee Dance hall King" in Kenyan media as he is always on tour outside the county. After many hit songs, Redsan formed his own label called Dutty Sounds. The label focuses on dancehall, hip hop and R&B musicians.
New Comments(
1

)
FAQs about Redsan
Where is Redsan from?
He is from Kenya.
What are the latest songs of Redsan?
The latest songs of Redsan are Nuh Normal, Wifi Me and Lets Get Away.
What are the best songs of Redsan?
The best songs of Redsan are Panda, Julie and Shoulder Back.
What are the best albums of Redsan?
The best albums of Redsan are The Baddest, Panda and Body Good.
How to download songs of Redsan?
You can download songs of Redsan from Boomplay App for free.
Firstly, install Boomplay app on your mobile phone.
Secondly, navigate to the song you would like to download.
Thirdly, Tap on More > Download.