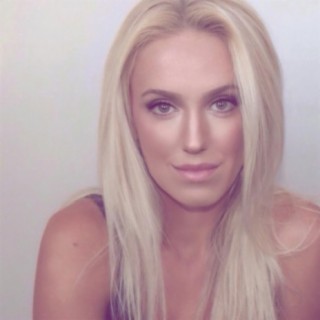 Tracielynn
Current #53.4k

All Time #23.8k

Hailing from the Hampton Roads area of Virginia, country artist TracieLynn is not afraid to make a statement with her music. Coming from a musically inclined family, Tracie knew a very young age that singing and performing on stage was exactly what she wanted to do. She recently took a big leap and moved to Nashville to chase that dream and work in the studio with Grammy award-winning producer Luke Wooten on her debut EP, set to release this spring. Tracielynn's powerhouse vocals set her apart from the pack, but it's her ability to be bold and honest in her approach that makes her unforgettable.

"Keeping country music, country music is something that has always been important to me. I've always been drawn in by more-so the traditional kind of country sound I grew up with". Tracie started singing and performing on stage at the age of 7. By the age of 13, she had the opportunity to come to Nashville and record with Grammy award winning producer Luke Wooten. "Luke and I go way back, he's not only an amazing producer. He's a great leader and friend".


"The "music bug" is something that consumed me at a very young age. I want my music to be real and raw. I don't want my listeners just hearing it; I want them to feel it and be able to relate to it. That is what is most important to me".
- TRACIELYNN...more

Country/Region : United States
Songs

(0)

Albums

(0)

Playlists

(0)
Listen to Tracielynn's new songs including and many more. Enjoy Tracielynn's latest songs and explore the Tracielynn's new music albums. If you want to download Tracielynn songs MP3, use the Boomplay App to download the Tracielynn songs for free. Discover Tracielynn's latest songs, popular songs, trending songs all on Boomplay.
Hailing from the Hampton Roads area of Virginia, country artist TracieLynn is not afraid to make a statement with her music. Coming from a musically inclined family, Tracie knew a very young age that singing and performing on stage was exactly what she wanted to do. She recently took a big leap and moved to Nashville to chase that dream and work in the studio with Grammy award-winning producer Luke Wooten on her debut EP, set to release this spring. Tracielynn's powerhouse vocals set her apart from the pack, but it's her ability to be bold and honest in her approach that makes her unforgettable.

"Keeping country music, country music is something that has always been important to me. I've always been drawn in by more-so the traditional kind of country sound I grew up with". Tracie started singing and performing on stage at the age of 7. By the age of 13, she had the opportunity to come to Nashville and record with Grammy award winning producer Luke Wooten. "Luke and I go way back, he's not only an amazing producer. He's a great leader and friend".


"The "music bug" is something that consumed me at a very young age. I want my music to be real and raw. I don't want my listeners just hearing it; I want them to feel it and be able to relate to it. That is what is most important to me".
- TRACIELYNN
New Comments(
0

)

What do you think of this artist?