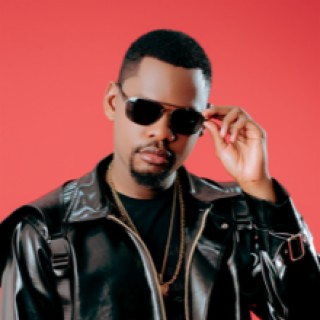 Ben Pol
Current #5,997

All Time #3,593

Benard archangel Paul Mnyang'anga popularly referred to as mountain political leader may be a Tanzanian musician, father and song author. He was born and raised in Dar metal Salaam. He has over ten years' expertise within the music business. Many Ben Pol's songs become very popular and trendy online with a great number of streaming and downloads on Boomplay.

CAREER
Ben political leader started singing in 2009, whereas he was still in highschool. He, however, free his 1st album dubbed 'Maboma' in 2010. After that, mountain political leader has been dropping one hit when the opposite and has been a unit name not solely within the geographic region region, however additionally in Africa.

He has worked with many musicians that include: Avril, Amos and tantalize, Nameless,Wangechi, King Kaka, Chidinma, Baraka prosecuting attorney aristocrat, Jux, Joh Makini, Gnako, Maua Sama among others.

ACHIEVEMENT
In the over ten years that mountain political leader has been within the business, he has managed to bag many awards that include: Best Male player Of The Year at the underneath thirty Youth Awards 2013, Best Song author at the African nation music awards in 2013 among others.

Follow Boomplay and keep up-to-date with the latest Ben Pol's songs and information.

BEN POL'S SONGS
• Moja Moja
• Maboma
• Pete
• Nikikupata
• Twendana
• Ben Pol
• best Fan
• Phone

The musician has been within the business for over ten years and is presently among the highest singers in African nation. This suggests he pockets an honest total of cash from shows, and alternative productions. a neighborhood from singing.

He's additionally a whole ambassador, a deal that gave him some smart chunk of cash. It's but not clear what proportion his precise web price is.

Ben Pol's songs are included in the Boomplay music playlists. Search and download Ben Pol's songs MP3/Single/Albums on the platform....more

Country/Region : Tanzania
Listen to Ben Pol's new songs including "Enjoyment ft. Micky Singer & G Nako", "Nipe Majibu", and many more. Enjoy Ben Pol's latest songs and explore the Ben Pol's new music albums. If you want to download Ben Pol songs MP3, use the Boomplay App to download the Ben Pol songs for free. Discover Ben Pol's latest songs, popular songs, trending songs all on Boomplay.
Benard archangel Paul Mnyang'anga popularly referred to as mountain political leader may be a Tanzanian musician, father and song author. He was born and raised in Dar metal Salaam. He has over ten years' expertise within the music business. Many Ben Pol's songs become very popular and trendy online with a great number of streaming and downloads on Boomplay.

CAREER
Ben political leader started singing in 2009, whereas he was still in highschool. He, however, free his 1st album dubbed 'Maboma' in 2010. After that, mountain political leader has been dropping one hit when the opposite and has been a unit name not solely within the geographic region region, however additionally in Africa.

He has worked with many musicians that include: Avril, Amos and tantalize, Nameless,Wangechi, King Kaka, Chidinma, Baraka prosecuting attorney aristocrat, Jux, Joh Makini, Gnako, Maua Sama among others.

ACHIEVEMENT
In the over ten years that mountain political leader has been within the business, he has managed to bag many awards that include: Best Male player Of The Year at the underneath thirty Youth Awards 2013, Best Song author at the African nation music awards in 2013 among others.

Follow Boomplay and keep up-to-date with the latest Ben Pol's songs and information.

BEN POL'S SONGS
• Moja Moja
• Maboma
• Pete
• Nikikupata
• Twendana
• Ben Pol
• best Fan
• Phone

The musician has been within the business for over ten years and is presently among the highest singers in African nation. This suggests he pockets an honest total of cash from shows, and alternative productions. a neighborhood from singing.

He's additionally a whole ambassador, a deal that gave him some smart chunk of cash. It's but not clear what proportion his precise web price is.

Ben Pol's songs are included in the Boomplay music playlists. Search and download Ben Pol's songs MP3/Single/Albums on the platform.
New Comments(
28

)