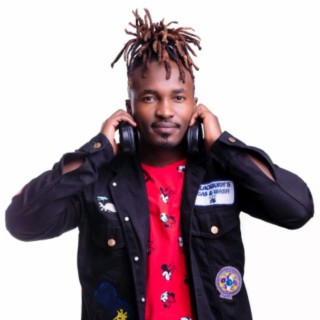 DJ Lyta
Current #1,821

All Time #1,491

DJ Lyta, real name Samuel Mwangi and the second-born of five siblings, never dreamt of becoming a DJ when he was young. After completing primary school at Bishop Mahianini Academy in Murang'a and his secondary education at Gituru Secondary School in Nyahururu, he proceeded to Zetech College for a diploma in information technology.

However, his life took an unexpected turn when he started experimenting with VirtualDJ, a music mixing software, and after a six-month audio production course at Eagles Production Studio in the Nairobi CBD, Lyta immersed himself in his new-found passion. He started creating head-banging, half-hour music mixes and distributing them in well-labelled compact discs to matatus plying the Kayole route, where he lived with his dad. Streetblast Volume 1, which featured top reggae hits of the day, was the first music mix he created and was first played in a matatu in mid-2012....more

Boom ID : 98819674 Country : Kenya Gender : Male
Songs

(5)

Albums

(5)

Playlists

(2)
Listen to DJ Lyta's new songs including "Best of Vybz Kartel", "Roots Reggae Mix", "Soul Mix" and many more. Enjoy DJ Lyta's latest songs and explore the DJ Lyta's new music albums. If you want to download DJ Lyta songs MP3, use the Boomplay App to download the DJ Lyta songs for free. Discover DJ Lyta's latest songs, popular songs, trending songs all on Boomplay.
DJ Lyta, real name Samuel Mwangi and the second-born of five siblings, never dreamt of becoming a DJ when he was young. After completing primary school at Bishop Mahianini Academy in Murang'a and his secondary education at Gituru Secondary School in Nyahururu, he proceeded to Zetech College for a diploma in information technology.

However, his life took an unexpected turn when he started experimenting with VirtualDJ, a music mixing software, and after a six-month audio production course at Eagles Production Studio in the Nairobi CBD, Lyta immersed himself in his new-found passion. He started creating head-banging, half-hour music mixes and distributing them in well-labelled compact discs to matatus plying the Kayole route, where he lived with his dad. Streetblast Volume 1, which featured top reggae hits of the day, was the first music mix he created and was first played in a matatu in mid-2012.