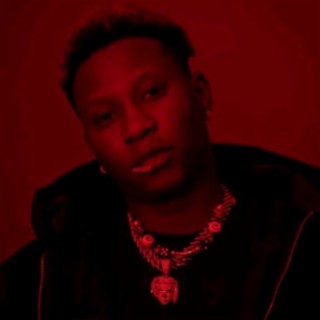 Soft
Current #5,171

All Time #2,436

Collins Uche Faith Popularly known as Soft is a 22 years old Nigerian singer and songwriter. Born October 5, 1999, in Lagos, Soft grew up in the western part of Nigeria specifically Lagos.

Soft is currently signed under one of Nigerian's leading record labels "Dagogo Records" where he releases his projects. Many of Soft songs become very popular and trendy online with great number of streaming and downloads on Boomplay.

Career:
Soft started singing while he was very young, he usually write his own lyrics and lace them on beat entertaining his friends then.

Soft break into the music industry with the song "Tatto" which received massive plays and a boost of over a million streams on YouTube. Another track that marked Soft stay in the industry was Bentley, Benz & Gucci. The single went far ahead to surpassing his previous feats in the industry.

Follow Boomplay and keep up-to-date with latest Soft songs and information.

Soft Songs:.
• Money (featuring Wizkid)
• Genevieve
• Money
• Comot Body

Net worth:
Soft who's signed under Dagogo Records have gathered up a whooping net worth of $250,000.

Soft songs are included in Boomplay music playlists. Search to stream and download Soft songs MP3/ single/ albums on the platform....more

Country/Region : Nigeria
Songs

(34)

Albums

(13)

Playlists

(1)
1

2

3

4

5

6

7

8

9

10

11

12

13

14

15

16

17

18

19

20

21

22

23

24

25

26

27

28

29

30

31

32

33

34
Listen to Soft's new songs including "Genevieve", "Comot Body", "Feeling Myself" and many more. Enjoy Soft's latest songs and explore the Soft's new music albums. If you want to download Soft songs MP3, use the Boomplay App to download the Soft songs for free. Discover Soft's latest songs, popular songs, trending songs all on Boomplay.
Collins Uche Faith Popularly known as Soft is a 22 years old Nigerian singer and songwriter. Born October 5, 1999, in Lagos, Soft grew up in the western part of Nigeria specifically Lagos.

Soft is currently signed under one of Nigerian's leading record labels "Dagogo Records" where he releases his projects. Many of Soft songs become very popular and trendy online with great number of streaming and downloads on Boomplay.

Career:
Soft started singing while he was very young, he usually write his own lyrics and lace them on beat entertaining his friends then.

Soft break into the music industry with the song "Tatto" which received massive plays and a boost of over a million streams on YouTube. Another track that marked Soft stay in the industry was Bentley, Benz & Gucci. The single went far ahead to surpassing his previous feats in the industry.

Follow Boomplay and keep up-to-date with latest Soft songs and information.

Soft Songs:.
• Money (featuring Wizkid)
• Genevieve
• Money
• Comot Body

Net worth:
Soft who's signed under Dagogo Records have gathered up a whooping net worth of $250,000.

Soft songs are included in Boomplay music playlists. Search to stream and download Soft songs MP3/ single/ albums on the platform.
New Comments(
34

)
FAQs about Soft
Where is Soft from?
He is from Nigeria.
What are the latest songs of Soft?
The latest songs of Soft are Ant Farmer (Artman Remix), Women and Notes from heaven.
What are the best songs of Soft?
The best songs of Soft are Comot Body, Genevieve and Feeling Myself.
What are the best albums of Soft?
The best albums of Soft are Vibrations, Genevieve and Money (Remix).
How to download songs of Soft?
You can download songs of Soft from Boomplay App for free.
Firstly, install Boomplay app on your mobile phone.
Secondly, navigate to the song you would like to download.
Thirdly, Tap on More > Download.