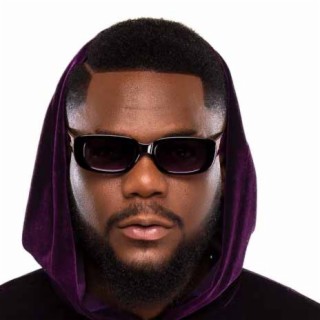 Mix Premier
Current #139

All Time #140

Sofonnou Yaovi Emile Claver is an Ivorian-Beninese artist born on September 19, 1985 in Abidjan. Many Mix Premier songs become very popular and trendy online with a great number of streaming and downloads on Boomplay. He spent his childhood in the commune of Marcory. At the age of 7, young Emile and his family left the town of Marcory for Port-Bouët.

Career
From an early age, he was a member of the family's church choir. Alongside his mother, his brothers and sisters, he learned music in the choir. He tries his hand at various instruments including the piano, guitar and drums.

His mother opened a maquis which, over time, became a headquarters for the members of the family. Mix Premier goes there all the time. In this leisure space, he admires the DJ. To get closer to him, he is useful to him by offering his services. He helps him install the musical equipment (speakers, sound system, cables, etc.) and learns how to make the connections. The association between the two men is appreciated by the young man. The profession fascinates him.

It was in Terminal class that Emile became interested in activities within the maquis. After the time spent with the DJ of his mother's maquis, he is looking for other places to strengthen his training. Because the maquis will close a few years later. He scours the hot spots of the city and meets DJ Sat from whom he learns more.

The latter opens the doors to the maquis of the commune of Abidjan. This leads to him signing his first DJ contract. He signed with the maquis "La Cour des Grands". He began in the maquis of Treichville then joined that of Marcory. It was in Marcory that the artist began to build his career locally. At that time, the "Court of the Great" Marcory is one of the points of entertainment appreciated by the Ivorian youth. He is given the nickname "Dj Mix" which he will keep.

Follow Boomplay and keep up to date with the latest Mix Premier songs and information.

Mix Premier Songs and Albums
• Bobaraba (Album)
• The top (Album)
• Revelation (Album)
• Headache
• We are going to leave
• Boy of world
• Winda Winda
• Phone rang
• Bobaraba
• Take your points
• Ingratitude
• Krubata
• Flexibility
• For me will come out
• Tito is Drogba
• The top
• To our missing
• Katara
• Light
• Mafouet
• Lumumba
• Bizangouin
• Katara
• Goumin goumin

Mix Premier songs are included in Boomplay music playlists. Search to stream and download Mix Premier songs MP3/ single/ albums on the platform....more

Country/Region : Côte d'Ivoire
Listen to Mix Premier's new songs including "L'oracle", "Touche ici", "Bobaraba 2.0" and many more. Enjoy Mix Premier's latest songs and explore the Mix Premier's new music albums. If you want to download Mix Premier songs MP3, use the Boomplay App to download the Mix Premier songs for free. Discover Mix Premier's latest songs, popular songs, trending songs all on Boomplay.
Sofonnou Yaovi Emile Claver is an Ivorian-Beninese artist born on September 19, 1985 in Abidjan. Many Mix Premier songs become very popular and trendy online with a great number of streaming and downloads on Boomplay. He spent his childhood in the commune of Marcory. At the age of 7, young Emile and his family left the town of Marcory for Port-Bouët.

Career
From an early age, he was a member of the family's church choir. Alongside his mother, his brothers and sisters, he learned music in the choir. He tries his hand at various instruments including the piano, guitar and drums.

His mother opened a maquis which, over time, became a headquarters for the members of the family. Mix Premier goes there all the time. In this leisure space, he admires the DJ. To get closer to him, he is useful to him by offering his services. He helps him install the musical equipment (speakers, sound system, cables, etc.) and learns how to make the connections. The association between the two men is appreciated by the young man. The profession fascinates him.

It was in Terminal class that Emile became interested in activities within the maquis. After the time spent with the DJ of his mother's maquis, he is looking for other places to strengthen his training. Because the maquis will close a few years later. He scours the hot spots of the city and meets DJ Sat from whom he learns more.

The latter opens the doors to the maquis of the commune of Abidjan. This leads to him signing his first DJ contract. He signed with the maquis "La Cour des Grands". He began in the maquis of Treichville then joined that of Marcory. It was in Marcory that the artist began to build his career locally. At that time, the "Court of the Great" Marcory is one of the points of entertainment appreciated by the Ivorian youth. He is given the nickname "Dj Mix" which he will keep.

Follow Boomplay and keep up to date with the latest Mix Premier songs and information.

Mix Premier Songs and Albums
• Bobaraba (Album)
• The top (Album)
• Revelation (Album)
• Headache
• We are going to leave
• Boy of world
• Winda Winda
• Phone rang
• Bobaraba
• Take your points
• Ingratitude
• Krubata
• Flexibility
• For me will come out
• Tito is Drogba
• The top
• To our missing
• Katara
• Light
• Mafouet
• Lumumba
• Bizangouin
• Katara
• Goumin goumin

Mix Premier songs are included in Boomplay music playlists. Search to stream and download Mix Premier songs MP3/ single/ albums on the platform.
New Comments(
63

)