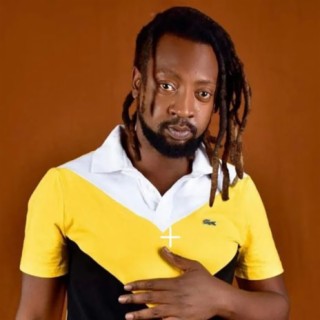 Roki
Current #633

All Time #408

Rockford Josphat (born on July 7, 1985), better known by his stage names Roki or Rocqui, is a Zimbabwean contemporary musician, who has also tapped into Acting recently. Born in Madagascar and raised in ParkTown Waterfall. Many of Roki songs become very popular and trendy online with a great number of streaming and downloads on Boomplay.

Career
Roki made his debut in 2001 after releasing hits such as "Seiko" which featured Leonard Mapfumo and Suzanna.

Proud holder of the "most Promising Artist for 2003" through the prestigious National Arts Merit Awards of Zimbabwe(NAMA), Roki has made a name for himself as a gifted songwriter and exceptional performer. His album which carried the undying hit "Chidzoka" won best video of the year and song of the year in 2007.

In 2012, Roki participated in the Big Brother Africa 7 show, he was tipped to win, but was disqualified after an altercation with fellow Zimbabwean house mate Maneta. Despite this, Roki rose to national and regional fame.[1] The urban grooves star has apparently fathered at least five children with different women, he dropped out of school at about age 15. Roki's songs centre on the themes of love, death, life and the clash of Western and African culture.

His music style includes Urban Groove, Soca, Dancehall, Afro-pop and House music. In 1996, while on a bus singing with friends, Roki was heard by a local musician who invited him to provide backing vocals on the musician's song.

Follow Boomplay and keep up to date with the latest Roki songs and information.

Roki Songs
• Chidzoka
• Ndokuda Gugu
• Jordan
• Zion
• Ndoda
• Mumwe
• Susanna
• Nhliziyo
• Patati Patata ft. Rayvanny & Koffi Olomide

Roki songs are included in Boomplay music playlists. Search to stream and download Roki songs MP3/ single/ albums on the platform....more

Country/Region : Zimbabwe
Songs

(35)

Albums

(14)

Playlists

(0)

Videos and More
1

2

3

4

5

6

7

8

9

10

11

12

13

14

15

16

17

18

19

20

21

22

23

24

25

26

27

28

29

30

31

32

33

34

35
Listen to Roki's new songs including "Chidzoka (feat. Rayvanny)", "Patati Patata ft. Rayvanny & Koffi Olomide", "Ndinouya (feat. Queen Kadjah)" and many more. Enjoy Roki's latest songs and explore the Roki's new music albums. If you want to download Roki songs MP3, use the Boomplay App to download the Roki songs for free. Discover Roki's latest songs, popular songs, trending songs all on Boomplay.
Rockford Josphat (born on July 7, 1985), better known by his stage names Roki or Rocqui, is a Zimbabwean contemporary musician, who has also tapped into Acting recently. Born in Madagascar and raised in ParkTown Waterfall. Many of Roki songs become very popular and trendy online with a great number of streaming and downloads on Boomplay.

Career
Roki made his debut in 2001 after releasing hits such as "Seiko" which featured Leonard Mapfumo and Suzanna.

Proud holder of the "most Promising Artist for 2003" through the prestigious National Arts Merit Awards of Zimbabwe(NAMA), Roki has made a name for himself as a gifted songwriter and exceptional performer. His album which carried the undying hit "Chidzoka" won best video of the year and song of the year in 2007.

In 2012, Roki participated in the Big Brother Africa 7 show, he was tipped to win, but was disqualified after an altercation with fellow Zimbabwean house mate Maneta. Despite this, Roki rose to national and regional fame.[1] The urban grooves star has apparently fathered at least five children with different women, he dropped out of school at about age 15. Roki's songs centre on the themes of love, death, life and the clash of Western and African culture.

His music style includes Urban Groove, Soca, Dancehall, Afro-pop and House music. In 1996, while on a bus singing with friends, Roki was heard by a local musician who invited him to provide backing vocals on the musician's song.

Follow Boomplay and keep up to date with the latest Roki songs and information.

Roki Songs
• Chidzoka
• Ndokuda Gugu
• Jordan
• Zion
• Ndoda
• Mumwe
• Susanna
• Nhliziyo
• Patati Patata ft. Rayvanny & Koffi Olomide

Roki songs are included in Boomplay music playlists. Search to stream and download Roki songs MP3/ single/ albums on the platform.
New Comments(
6

)
FAQs about Roki
Where is Roki from?
He is from Zimbabwe.
What are the latest songs of Roki?
The latest songs of Roki are Nasao sam pravu (Live) ft. Orkestar Bobana Gajica Sekija, Lepotica i siromah (Cover) and Ako umrem da mi žao nije (Cover).
What are the best songs of Roki?
The best songs of Roki are Chidzoka (feat. Rayvanny), Patati Patata ft. Rayvanny & Koffi Olomide and Ndinouya (feat. Queen Kadjah).
What are the best albums of Roki?
The best albums of Roki are Colors, Patati Patata and Ndinouya (feat. Queen Kadjah).
How to download songs of Roki?
You can download songs of Roki from Boomplay App for free.
Firstly, install Boomplay app on your mobile phone.
Secondly, navigate to the song you would like to download.
Thirdly, Tap on More > Download.