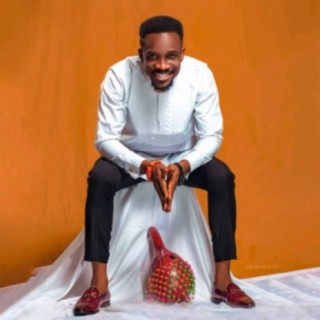 Preye Odede
Current #1,549

All Time #1,037

Preye Odede is a Nigerian gospel musician, best known for his hit song "Ebezina". Many of Preye Odede songs become very popular and trendy online with a great number of streaming and downloads on Boomplay.

Born June 16 in Isampou Ekeremor, Bayelsa state, Preye is an International multi-award winning gospel singer, songwriter, minister and music director with a mandate to take Gospel Music around the world and restore hope to anyone who believes, and has therefore based his ministry on the foundation of the word of God.

Career
A graduate of Microbiology from Abia State University in Uturu, he is based in Port Harcourt and Presently the CEO of Script Music.

The Port-Harcourt based gospel musician announced his presence in the industry 2011 with his hit single "BIKO" and later released his maiden album ''MY SCRIPT'' in 2012 which had award winning song Ebezina.

Preye disclosed that the inspiration behind Ebezina is a true life experience he encountered as at the time he was doing his National Service in Nigeria.

"Life became very difficult to the extend that he did not even have money to renew his rent and the only option was to sleep in a church until God poured out his favour on him" he said.

Follow Boomplay and keep up-to-date with the latest Preye Odede songs and information.

Preye Odede Songs
• No Restriction
• Oshimiri Atata
• Bulie
• Ephphata
• For My Good
• Still More
• I Will Restore
• Oshimiriatata
• Nothing Missing
• No Other God
• I Am Real
• Eyene Nyor
• Idinma
• That Name Jesus
• Ezem
• This Kind Love
• NaNa Owei
• This Will Be Over
• Straight from Heaven
• Most High God
• Done Me Well
• Chase After You
• Jesu Khristo
• Hosanna
• Still Standing
• I Am Jehovah
• You Can Do Anything
• I Worship You
• Glorious God
• Oba
• Ready

Preye Odede songs are included in Boomplay music playlists. Search to stream and download Preye Odede songs MP3/ single/ albums on the platform....more

Country/Region : Nigeria
Songs

(28)

Albums

(14)

Playlists

(7)
1

2

3

4

5

6

7

8

9

10

11

12

13

14

15

16

17

18

19

20

21

22

23

24

25

26

27

28
Listen to Preye Odede's new songs including "Okaka ft. Mercy Chinwo", "Ebezina", "Most High God ft. Joe Mettle" and many more. Enjoy Preye Odede's latest songs and explore the Preye Odede's new music albums. If you want to download Preye Odede songs MP3, use the Boomplay App to download the Preye Odede songs for free. Discover Preye Odede's latest songs, popular songs, trending songs all on Boomplay.
Preye Odede is a Nigerian gospel musician, best known for his hit song "Ebezina". Many of Preye Odede songs become very popular and trendy online with a great number of streaming and downloads on Boomplay.

Born June 16 in Isampou Ekeremor, Bayelsa state, Preye is an International multi-award winning gospel singer, songwriter, minister and music director with a mandate to take Gospel Music around the world and restore hope to anyone who believes, and has therefore based his ministry on the foundation of the word of God.

Career
A graduate of Microbiology from Abia State University in Uturu, he is based in Port Harcourt and Presently the CEO of Script Music.

The Port-Harcourt based gospel musician announced his presence in the industry 2011 with his hit single "BIKO" and later released his maiden album ''MY SCRIPT'' in 2012 which had award winning song Ebezina.

Preye disclosed that the inspiration behind Ebezina is a true life experience he encountered as at the time he was doing his National Service in Nigeria.

"Life became very difficult to the extend that he did not even have money to renew his rent and the only option was to sleep in a church until God poured out his favour on him" he said.

Follow Boomplay and keep up-to-date with the latest Preye Odede songs and information.

Preye Odede Songs
• No Restriction
• Oshimiri Atata
• Bulie
• Ephphata
• For My Good
• Still More
• I Will Restore
• Oshimiriatata
• Nothing Missing
• No Other God
• I Am Real
• Eyene Nyor
• Idinma
• That Name Jesus
• Ezem
• This Kind Love
• NaNa Owei
• This Will Be Over
• Straight from Heaven
• Most High God
• Done Me Well
• Chase After You
• Jesu Khristo
• Hosanna
• Still Standing
• I Am Jehovah
• You Can Do Anything
• I Worship You
• Glorious God
• Oba
• Ready

Preye Odede songs are included in Boomplay music playlists. Search to stream and download Preye Odede songs MP3/ single/ albums on the platform.
New Comments(
75

)
FAQs about Preye Odede
Where is Preye Odede from?
He is from Nigeria.
How to download songs of Preye Odede?
You can download songs of Preye Odede from Boomplay App for free.
Firstly, install Boomplay app on your mobile phone.
Secondly, navigate to the song you would like to download.
Thirdly, Tap on More > Download.