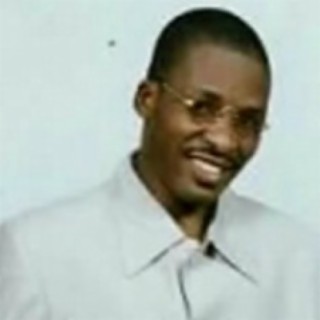 Baba Ara
Current #2,068

All Time #1,364

Baba Ara also known as Evangelist Roland Olubukola Olomola was a Nigerian Gospel singer and music producer from Ilesha in Osun State Nigeria. Baba Ara songs become very popular and trendy online with a great number of streaming and downloads on Boomplay.

Baba Ara was born on the 2nd of July 1962, and died on the 31st of August 2004.

Career
Baba Ara's first record was titled "Covenant" which was recorded with the choir of Celestial Church of Christ (CCC), Okiki Imole Parish, Sagamu, Nigeria. His last known recorded album is titled "Last Advice".

There are many gospel singers who have tried to keep the legacy of Baba Ara alive, such as "Arole Baba Ara", a well-known singer whose style of singing is similar to the Baba Ara style of singing.Baba Ara's younger brother known as Evangelist Olatunde Olomola also sings using the Baba Ara stye, and is popularly known as "Baba Ara 2"

Follow Boomplay and keep up-to-date with the latest Baba Ara songs and information.

Baba Ara Songs and Albums
• Bi A Ba Njoyin
• Covenant
• Sacrament
• Je k'aiye mo
• The Master Key
• I Am
• Halleluyah
• The Word
• Oko Seli 1
• Oko Seli 2
• Oko Seli 3
• Last Advice

Baba Ara songs are included in Boomplay music playlists. Search to stream and download Baba Ara songs MP3/ single/ albums on the platform....more

Country : Nigeria
Songs

(49)

Albums

(15)

Playlists

(0)
1

2

3

4

5

6

7

8

9

10

11

12

13

14

15

16

17

18

19

20

21

22

23

24

25

26

27

28

29

30

31

32

33

34

35

36

37

38

39

40

41

42

43

44

45

46

47

48

49
Listen to Baba Ara's new songs including "Bi A Ba Njoyin", "Mo Fi Gbogbo Re Sile Fun Olorun", "Iwo Ni Mo Ni Olorun" and many more. Enjoy Baba Ara's latest songs and explore the Baba Ara's new music albums. If you want to download Baba Ara songs MP3, use the Boomplay App to download the Baba Ara songs for free. Discover Baba Ara's latest songs, popular songs, trending songs all on Boomplay.
Baba Ara also known as Evangelist Roland Olubukola Olomola was a Nigerian Gospel singer and music producer from Ilesha in Osun State Nigeria. Baba Ara songs become very popular and trendy online with a great number of streaming and downloads on Boomplay.

Baba Ara was born on the 2nd of July 1962, and died on the 31st of August 2004.

Career
Baba Ara's first record was titled "Covenant" which was recorded with the choir of Celestial Church of Christ (CCC), Okiki Imole Parish, Sagamu, Nigeria. His last known recorded album is titled "Last Advice".

There are many gospel singers who have tried to keep the legacy of Baba Ara alive, such as "Arole Baba Ara", a well-known singer whose style of singing is similar to the Baba Ara style of singing.Baba Ara's younger brother known as Evangelist Olatunde Olomola also sings using the Baba Ara stye, and is popularly known as "Baba Ara 2"

Follow Boomplay and keep up-to-date with the latest Baba Ara songs and information.

Baba Ara Songs and Albums
• Bi A Ba Njoyin
• Covenant
• Sacrament
• Je k'aiye mo
• The Master Key
• I Am
• Halleluyah
• The Word
• Oko Seli 1
• Oko Seli 2
• Oko Seli 3
• Last Advice

Baba Ara songs are included in Boomplay music playlists. Search to stream and download Baba Ara songs MP3/ single/ albums on the platform.
New Comments(
63

)