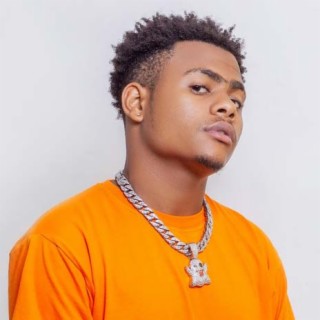 Okkama
Current #2,473

All Time #4,110

Okkama (born Ossama Masut Khalid) is a Rwandan recording artist. Based in Rwanda, Ossama was born to a Rwandan mother and an Arab father and grew up with a great passion for music.

Ossama songs become very popular and trendy online with a great number of streaming and downloads on Boomplay.

Career
"In music is where my passion and career are. I felt it growing up, and then I started doing it," said Ossama. The singer says that music gets him through his darkest days; he utilizes it as a form of healing for himself and believes that he can use it to heal others.

As a former music student at Ecole d'Art de Nyundo, Ossama has learned a lot of skills that are playing a huge role in his music career. His most recent song, Puculi, has received a lot of attention and positive feedback, which he describes as a huge boost.

Follow Boomplay and keep up to date with the latest Ossama songs and information.

Ossama Songs
• Puculi
• Iyallah
• Lotto
• Toto
• Ramadhan

Ossama songs are included in Boomplay music playlists. Search to stream and download Ossama songs MP3/ single/ albums on the platform....more

Country/Region : Rwanda
Songs

(6)

Albums

(6)

Playlists

(0)

Similar Artists

(10)
Listen to Okkama's new songs including "No", "Puculi", "Iyallah" and many more. Enjoy Okkama's latest songs and explore the Okkama's new music albums. If you want to download Okkama songs MP3, use the Boomplay App to download the Okkama songs for free. Discover Okkama's latest songs, popular songs, trending songs all on Boomplay.
Okkama (born Ossama Masut Khalid) is a Rwandan recording artist. Based in Rwanda, Ossama was born to a Rwandan mother and an Arab father and grew up with a great passion for music.

Ossama songs become very popular and trendy online with a great number of streaming and downloads on Boomplay.

Career
"In music is where my passion and career are. I felt it growing up, and then I started doing it," said Ossama. The singer says that music gets him through his darkest days; he utilizes it as a form of healing for himself and believes that he can use it to heal others.

As a former music student at Ecole d'Art de Nyundo, Ossama has learned a lot of skills that are playing a huge role in his music career. His most recent song, Puculi, has received a lot of attention and positive feedback, which he describes as a huge boost.

Follow Boomplay and keep up to date with the latest Ossama songs and information.

Ossama Songs
• Puculi
• Iyallah
• Lotto
• Toto
• Ramadhan

Ossama songs are included in Boomplay music playlists. Search to stream and download Ossama songs MP3/ single/ albums on the platform.
New Comments(
10

)