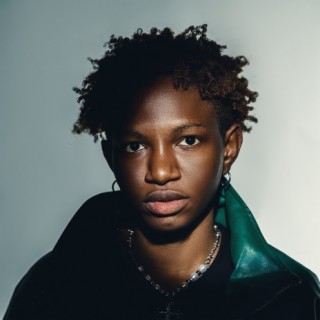 Layzee Ella
Current #5,817

All Time #7,859

Nigeria's next superstar, Onose Emmanuella Bagudu, better known as Layzee Ella, is an exciting rapper, singer and songwriter hoping to grab with both hands Afrobeat's' promise of prosperity. Although her journey seems to have started on social media through the height of the COVID19 pandemic, Layzee has been writing music since she was all but 8 years old. The self-proclaimed introvert drew creative inspiration from her love of reading and began her own process of storytelling through writing songs. Honestly, when I am not speaking, I am thinking – like always. I am hardly ever speaking and when I was younger, I was mostly in my head too and so from very early on I learned to express myself through writing. After doing covers of popular Afrobeats songs on social media and growing her online community of supporters, the singer-rapper released her debut single "Sober" which had people talking, and listening. The following year she had a lot more to say, rolling out her debut EP When The Lights Go Off which spawned the hits "Deep Into You" and "Body On Me" along with four other boisterous tunes. Her songs speak of a desire for sincere companionship, a passion she shares not just with young people but music listeners of all ages. Love is an important part of her messaging. To Layzee, being of love and consequently being in love is the greatest superpower a human being can embody. She makes it a point to show why the freedom to express love is ever more important today in the human experience – it is strength, unrelenting, uncompromising strength.
While the superstar has admitted that she is in the process of carving out her sound and the kind of music she wants to make,
sonically she borrows from genres such as R&B, Dancehall and Reggae in addition to Afrobeats. This has helped Layzee mould
her own vibrant soundscape which fans have come to love. Layzee Ella is creating a world with her music where she hopes to inspire creativity, freedom...more

Country/Region : Nigeria
Songs

(0)

Albums

(0)

Playlists

(0)
Listen to Layzee Ella's new songs including and many more. Enjoy Layzee Ella's latest songs and explore the Layzee Ella's new music albums. If you want to download Layzee Ella songs MP3, use the Boomplay App to download the Layzee Ella songs for free. Discover Layzee Ella's latest songs, popular songs, trending songs all on Boomplay.
Nigeria's next superstar, Onose Emmanuella Bagudu, better known as Layzee Ella, is an exciting rapper, singer and songwriter hoping to grab with both hands Afrobeat's' promise of prosperity. Although her journey seems to have started on social media through the height of the COVID19 pandemic, Layzee has been writing music since she was all but 8 years old. The self-proclaimed introvert drew creative inspiration from her love of reading and began her own process of storytelling through writing songs. Honestly, when I am not speaking, I am thinking – like always. I am hardly ever speaking and when I was younger, I was mostly in my head too and so from very early on I learned to express myself through writing. After doing covers of popular Afrobeats songs on social media and growing her online community of supporters, the singer-rapper released her debut single "Sober" which had people talking, and listening. The following year she had a lot more to say, rolling out her debut EP When The Lights Go Off which spawned the hits "Deep Into You" and "Body On Me" along with four other boisterous tunes. Her songs speak of a desire for sincere companionship, a passion she shares not just with young people but music listeners of all ages. Love is an important part of her messaging. To Layzee, being of love and consequently being in love is the greatest superpower a human being can embody. She makes it a point to show why the freedom to express love is ever more important today in the human experience – it is strength, unrelenting, uncompromising strength.
While the superstar has admitted that she is in the process of carving out her sound and the kind of music she wants to make,
sonically she borrows from genres such as R&B, Dancehall and Reggae in addition to Afrobeats. This has helped Layzee mould
her own vibrant soundscape which fans have come to love. Layzee Ella is creating a world with her music where she hopes to inspire creativity, freedom
New Comments(
6

)
FAQs about Layzee Ella
Where is Layzee Ella from?
She is from Nigeria.