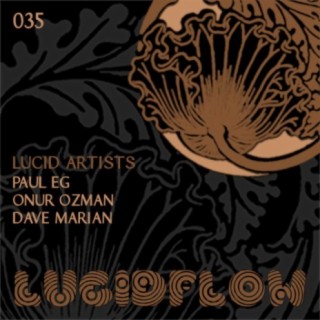 Onur Ozman
Current #9,130

All Time #12.1k

Onur Ozman is one of the more remarkable names in deep house. With more than 200 releases to his name, this talented boy from Turkey has come a long way, and shows no signs of stopping.

Onur Ozman started his career as a prominent member of Istanbul house music scene early in 2005, and his remarkable musical talent has since then led him to release music on labels like Yoshitoshi, Hottrax, Rebirth, Noir Music, Kwench, Sincopat, 303Lovers, Eleatics Records, i! Records, Tronic Soundz and New Violence Records where he notably released the excellent "It's Coming EP" with renowned UK singer Cari Golden in 2017.

Being the vessel of an ever restless musical soul, his music keeps changing, keeps developing, and as an artist he never stops to rest, always looking to find new expressions in his music, something that also led him to relocate to beautiful Switzerland. With the finest natural backdrop you can imagine, this is where he built his studio and where he for the past 10 years has continued to create the fine sound he likes to think of as the Onur Ozman sound.

Forced to describe that sound himself, Onur Ozman's says his music is a combination of Swiss obsession with fine details, Turkish playfulness, never ending curiosity and an enormous amount of groove!...more

Country : Switzerland
Songs

(119)

Albums

(22)

Playlists

(0)
1

2

3

4

5

6

7

8

9

10

11

12

13

14

15

16

17

18

19

20

21

22

23

24

25

26

27

28

29

30

31

32

33

34

35

36

37

38

39

40

41

42

43

44

45

46

47

48

49

50

51

52

53

54

55

56

57

58

59

60

61

62

63

64

65

66

67

68

69

70

71

72

73

74

75

76

77

78

79

80

81

82

83

84

85

86

87

88

89

90

91

92

93

94

95

96

97

98

99

100
Listen to Onur Ozman's new songs including "Darkness (Original Mix)", "The Plague (Radio Edit)", "Jackstar (Radio Edit)" and many more. Enjoy Onur Ozman's latest songs and explore the Onur Ozman's new music albums. If you want to download Onur Ozman songs MP3, use the Boomplay App to download the Onur Ozman songs for free. Discover Onur Ozman's latest songs, popular songs, trending songs all on Boomplay.
Onur Ozman is one of the more remarkable names in deep house. With more than 200 releases to his name, this talented boy from Turkey has come a long way, and shows no signs of stopping.

Onur Ozman started his career as a prominent member of Istanbul house music scene early in 2005, and his remarkable musical talent has since then led him to release music on labels like Yoshitoshi, Hottrax, Rebirth, Noir Music, Kwench, Sincopat, 303Lovers, Eleatics Records, i! Records, Tronic Soundz and New Violence Records where he notably released the excellent "It's Coming EP" with renowned UK singer Cari Golden in 2017.

Being the vessel of an ever restless musical soul, his music keeps changing, keeps developing, and as an artist he never stops to rest, always looking to find new expressions in his music, something that also led him to relocate to beautiful Switzerland. With the finest natural backdrop you can imagine, this is where he built his studio and where he for the past 10 years has continued to create the fine sound he likes to think of as the Onur Ozman sound.

Forced to describe that sound himself, Onur Ozman's says his music is a combination of Swiss obsession with fine details, Turkish playfulness, never ending curiosity and an enormous amount of groove!
New Comments(
0

)

What do you think of this artist?