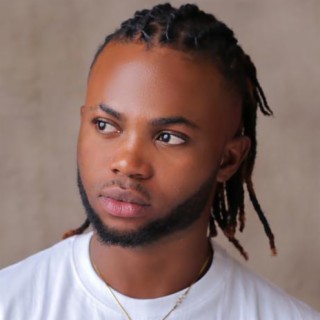 Kaptain
Current #1,166

All Time #600

Monday Favour Etuk, professionally known as Kaptain, is a Nigerian
songwriter/rapper/Afrobeats singer from Benin City, mid west Nigeria, a region of the country where talents from other entertainment sector thrives but seldom does music artists break out to the mainstream, Kaptain found an exception through his creative sound infusing his inimitable accent to his play on words and remarkable styles in his music. With so much work and marketing strategies, Kaptain essentially breakthrough the underground music scene with his hit single "Money Must Drop" which developed into a street anthem in 2018. He went on to release singles such as "Grateful" and "Enter Season" in 2019 to a bigger success, Ranking as one of Nigerian top streaming new artists in the music industry. His previous body of work "Kapacity EP" includes lead songs "Gbese Gbese" and "Problem" delivered to a more rewarding success with popularity and streams on digital streaming platforms....more

Boom ID : 98153669 Country : Nigeria Gender : Male
Songs

(14)

Albums

(10)

Playlists

(1)
1

2

3

4

5

6

7

8

9

10

11

12

13

14
Listen to Kaptain's new songs including "Check Yourself", "Grateful ft. Steps", "Problem" and many more. Enjoy Kaptain's latest songs and explore the Kaptain's new music albums. If you want to download Kaptain songs MP3, use the Boomplay App to download the Kaptain songs for free. Discover Kaptain's latest songs, popular songs, trending songs all on Boomplay.
Monday Favour Etuk, professionally known as Kaptain, is a Nigerian
songwriter/rapper/Afrobeats singer from Benin City, mid west Nigeria, a region of the country where talents from other entertainment sector thrives but seldom does music artists break out to the mainstream, Kaptain found an exception through his creative sound infusing his inimitable accent to his play on words and remarkable styles in his music. With so much work and marketing strategies, Kaptain essentially breakthrough the underground music scene with his hit single "Money Must Drop" which developed into a street anthem in 2018. He went on to release singles such as "Grateful" and "Enter Season" in 2019 to a bigger success, Ranking as one of Nigerian top streaming new artists in the music industry. His previous body of work "Kapacity EP" includes lead songs "Gbese Gbese" and "Problem" delivered to a more rewarding success with popularity and streams on digital streaming platforms.
New Comments(
96

)