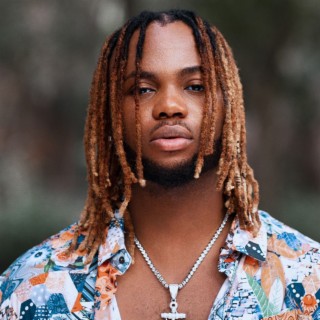 Kaptain
Current #1,039

All Time #677

Favour Etuk (born January 18, 1990s) known professionally as Kaptain is a fast-rising Nigerian rapper, singer, and songwriter. Many Kaptain songs become very popular and trendy online with a great number of streaming and downloads on Boomplay.

Kaptain was brought into the world to Nigerian guardians in the city of Benin, Edo State. He is born an Ibibio/Efik boy and hails from Akwa Ibom State, a south-south region of Nigeria. He and his kin were brought up in the Christian confidence by their parents, who didn't stop for a second to save the bar at whatever point they merited it.

Career
As an undergrad of one of the colleges in Nigeria, Kaptain was a functioning individual from the melodic craftsmen local area and acted in numerous shows in the school. This experience assisted him with bettering his specialty and making really engaging music.As a little fellow living in Benin, Edo State, he was presented to a ton of contemporary music and rap songs. He has credited artists like Erigga, P-Square, 2Baba, Naeto C, Wande Coal, 50cent, Tupac Shakur, Falz, Lil Kesh, Yung6ix, and The Notorious B.I.G for affecting him musically.

He was still in the hunt to become a better person when he met Nigerian record producer Sunshine who assisted, encouraged, and tutored him on how to rap after discovering he is gifted in that area. Prior to meeting Sunshine, he was a dancer, performing on several occasions across the states in Nigeria.

To develop his sound, he began doing the fronts of mainstream tunes and posted them on the web. True to form, numerous individuals flowed with his music and his recordings began circulating around the web.

While still very much in the music scene mastering his sound, he recorded his first-ever single in 2012 which became a viral hit. Playing that to his colleagues, they encouraged him to pick music as his profession which he heeded to.

To expand his music reach and career, he needed a manager who believed in him, so he met Infinity, who fell in love with his sound and became his manager. Shortly after meeting Infinity, he was signed to Zaza Empire Records. The record label became the backbone of all his music releases and projects.

He recorded the single, Money Must Drop which highlighted talented singer, Effizy. The single which was followed up with a visual fully sponsored by his record label became an instant hit, making Kaptain one of the most sought-after fast-rising rappers from the eastern part of Nigeria.

To cement his name on the lips of music lovers, he dropped the EP, Kapacity which was made of four songs. Kapacity had hit tracks like Gbese Gbese, Chemistry, In Love, and Problem.

On the 20th of March, 2020, he scored another achievement for himself after he dropped his most streamed and talked about EP, Kapacity.

Follow Boomplay and keep up-to-date with the latest Kaptain songs and information.

Kaptain Songs and Albums
• This Kind Love
• Check Yourself
• Gbese Gbese
• Problem
• Money Must Drop
• In Love
• Chemistry
• Lor Lor
• Grateful
• Enter Season
• Ginger Mi
• Jeje
• Kapacity (EP)
• Love Ship (EP)

Kaptain songs are included in Boomplay music playlists. Search to stream and download Kaptain songs MP3/ single/ albums on the platform....more

Country/Region : Nigeria
Listen to Kaptain's new songs including "Non Stop ft. Teni", "Check Yourself", "Problem" and many more. Enjoy Kaptain's latest songs and explore the Kaptain's new music albums. If you want to download Kaptain songs MP3, use the Boomplay App to download the Kaptain songs for free. Discover Kaptain's latest songs, popular songs, trending songs all on Boomplay.
Favour Etuk (born January 18, 1990s) known professionally as Kaptain is a fast-rising Nigerian rapper, singer, and songwriter. Many Kaptain songs become very popular and trendy online with a great number of streaming and downloads on Boomplay.

Kaptain was brought into the world to Nigerian guardians in the city of Benin, Edo State. He is born an Ibibio/Efik boy and hails from Akwa Ibom State, a south-south region of Nigeria. He and his kin were brought up in the Christian confidence by their parents, who didn't stop for a second to save the bar at whatever point they merited it.

Career
As an undergrad of one of the colleges in Nigeria, Kaptain was a functioning individual from the melodic craftsmen local area and acted in numerous shows in the school. This experience assisted him with bettering his specialty and making really engaging music.As a little fellow living in Benin, Edo State, he was presented to a ton of contemporary music and rap songs. He has credited artists like Erigga, P-Square, 2Baba, Naeto C, Wande Coal, 50cent, Tupac Shakur, Falz, Lil Kesh, Yung6ix, and The Notorious B.I.G for affecting him musically.

He was still in the hunt to become a better person when he met Nigerian record producer Sunshine who assisted, encouraged, and tutored him on how to rap after discovering he is gifted in that area. Prior to meeting Sunshine, he was a dancer, performing on several occasions across the states in Nigeria.

To develop his sound, he began doing the fronts of mainstream tunes and posted them on the web. True to form, numerous individuals flowed with his music and his recordings began circulating around the web.

While still very much in the music scene mastering his sound, he recorded his first-ever single in 2012 which became a viral hit. Playing that to his colleagues, they encouraged him to pick music as his profession which he heeded to.

To expand his music reach and career, he needed a manager who believed in him, so he met Infinity, who fell in love with his sound and became his manager. Shortly after meeting Infinity, he was signed to Zaza Empire Records. The record label became the backbone of all his music releases and projects.

He recorded the single, Money Must Drop which highlighted talented singer, Effizy. The single which was followed up with a visual fully sponsored by his record label became an instant hit, making Kaptain one of the most sought-after fast-rising rappers from the eastern part of Nigeria.

To cement his name on the lips of music lovers, he dropped the EP, Kapacity which was made of four songs. Kapacity had hit tracks like Gbese Gbese, Chemistry, In Love, and Problem.

On the 20th of March, 2020, he scored another achievement for himself after he dropped his most streamed and talked about EP, Kapacity.

Follow Boomplay and keep up-to-date with the latest Kaptain songs and information.

Kaptain Songs and Albums
• This Kind Love
• Check Yourself
• Gbese Gbese
• Problem
• Money Must Drop
• In Love
• Chemistry
• Lor Lor
• Grateful
• Enter Season
• Ginger Mi
• Jeje
• Kapacity (EP)
• Love Ship (EP)

Kaptain songs are included in Boomplay music playlists. Search to stream and download Kaptain songs MP3/ single/ albums on the platform.
New Comments(
126

)