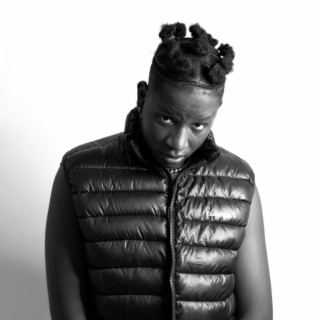 Feranbanks
Current #2,087

All Time #1,905

Feranbanks originally known as David Oluwaferanmi is a Nigerian song writer and singer. David Oluwaferanmi is from Edo state and was born in Akoko, Ondo state on December 22, 1997.
Growing up, Feranbanks started singing at a very tender age in churches and school. This medium he also used as a means of musical school training. Already making a name for himself and growing in popularity in Ondo state, Feranbanks takes on music as a career path.

According to the singer, he started music professionally in 2018, just out of secondary school he released his debut single and was nominated in three different categories for Ondo state musical awards where he won all three.

Feranbanks style can be described as a fusion of Afro and Fuji. Can also be called afro fusion.

The singer previously released a smash record which he titled "Saro". The song gained massive attention from far and near with some notable numbers on streaming platforms to show as record.

Feranbanks is signed to WIRE RECORDS and is set to be one of the front faces of the record label....more

Country/Region : Nigeria
Songs

(12)

Albums

(6)

Playlists

(0)
1

2

3

4

5

6

7

8

9

10

11

12
Listen to Feranbanks's new songs including "Energy ft. Zinoleesky", "Kolomental", "SARO" and many more. Enjoy Feranbanks's latest songs and explore the Feranbanks's new music albums. If you want to download Feranbanks songs MP3, use the Boomplay App to download the Feranbanks songs for free. Discover Feranbanks's latest songs, popular songs, trending songs all on Boomplay.
Feranbanks originally known as David Oluwaferanmi is a Nigerian song writer and singer. David Oluwaferanmi is from Edo state and was born in Akoko, Ondo state on December 22, 1997.
Growing up, Feranbanks started singing at a very tender age in churches and school. This medium he also used as a means of musical school training. Already making a name for himself and growing in popularity in Ondo state, Feranbanks takes on music as a career path.

According to the singer, he started music professionally in 2018, just out of secondary school he released his debut single and was nominated in three different categories for Ondo state musical awards where he won all three.

Feranbanks style can be described as a fusion of Afro and Fuji. Can also be called afro fusion.

The singer previously released a smash record which he titled "Saro". The song gained massive attention from far and near with some notable numbers on streaming platforms to show as record.

Feranbanks is signed to WIRE RECORDS and is set to be one of the front faces of the record label.
New Comments(
11

)