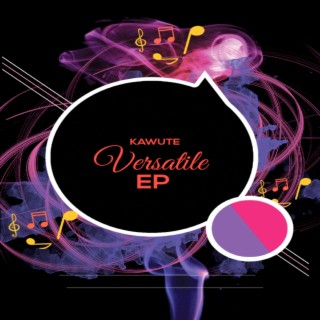 Kawute
Current #0

All Time #101.1k

one of Ghana's music most multifaceted singer KAWUTE is a rising African Reggae/Dancehall artist. he is known for good, sweet melodious music. in many part of Ghana especially the (6) northern part of Ghana which earn him several awards across Ghana. he also had an international recognition from World A Reggae UK .

born Adams Suraj in bole district hospital Ghana. KAWUTE has won several awards and has gotten countless nominations. he performed on big stages with big artists like. Iwan Suhyini, Quame Eugene, Ras kuuku, Samini, Fancy Gadam, AK songtress, Yaa pono. etc.

Awards 2015 Upper west music awards Reggae/Dancehall song of the year.

2019 Savannah Music Awards. Reggae/Dancehall Artist of the year. 2020 Northern Entertainment awards. Most popular song of the year (Sr)

2021 Kintampo Arts and entertainment awards. non Bono popular Song of the year.

2021 best housse Music and Radio personality awards. Reggae and Dancehall artist of the year.

he is known for his hard work, respectful and good manners. performing with Live Band is always his heart desire and he does it with passion as well. KAWUTE has two albums MY TIME and BNK. and his third EP Album is dubbed VERSATILE which he intend using one beat to record five different songs....more

Country/Region : Ghana
Songs

(30)

Albums

(28)

Playlists

(0)
1

2

3

4

5

6

7

8

9

10

11

12

13

14

15

16

17

18

19

20

21

22

23

24

25

26

27

28

29

30
Listen to Kawute's new songs including "Weytin Man Do Man", "Insane ft. Fancy Gadam", "Against ft. Gamebwoy" and many more. Enjoy Kawute's latest songs and explore the Kawute's new music albums. If you want to download Kawute songs MP3, use the Boomplay App to download the Kawute songs for free. Discover Kawute's latest songs, popular songs, trending songs all on Boomplay.
one of Ghana's music most multifaceted singer KAWUTE is a rising African Reggae/Dancehall artist. he is known for good, sweet melodious music. in many part of Ghana especially the (6) northern part of Ghana which earn him several awards across Ghana. he also had an international recognition from World A Reggae UK .

born Adams Suraj in bole district hospital Ghana. KAWUTE has won several awards and has gotten countless nominations. he performed on big stages with big artists like. Iwan Suhyini, Quame Eugene, Ras kuuku, Samini, Fancy Gadam, AK songtress, Yaa pono. etc.

Awards 2015 Upper west music awards Reggae/Dancehall song of the year.

2019 Savannah Music Awards. Reggae/Dancehall Artist of the year. 2020 Northern Entertainment awards. Most popular song of the year (Sr)

2021 Kintampo Arts and entertainment awards. non Bono popular Song of the year.

2021 best housse Music and Radio personality awards. Reggae and Dancehall artist of the year.

he is known for his hard work, respectful and good manners. performing with Live Band is always his heart desire and he does it with passion as well. KAWUTE has two albums MY TIME and BNK. and his third EP Album is dubbed VERSATILE which he intend using one beat to record five different songs.
New Comments(
0

)

What do you think of this artist?
FAQs about Kawute
Where is Kawute from?
He is from Ghana.
What are the latest songs of Kawute?
The latest songs of Kawute are Weytin Man Do Man, Asa Ne Kusung and Shaminogbo ft. Gally.
What are the best songs of Kawute?
The best songs of Kawute are Insane ft. Fancy Gadam, Weytin Man Do Man and Happy ft. SmallDaddy.
What are the best albums of Kawute?
The best albums of Kawute are Insane, Versatile and Weytin Man Do Man.
How to download songs of Kawute?
You can download songs of Kawute from Boomplay App for free.
Firstly, install Boomplay app on your mobile phone.
Secondly, navigate to the song you would like to download.
Thirdly, Tap on More > Download.