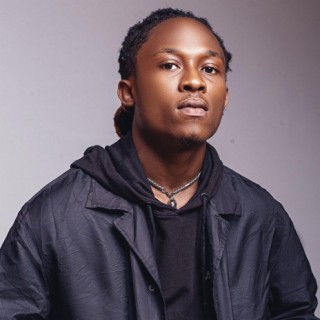 Ninety
Current #12.3k

All Time #21.7k

Alabo Tuwonimi Tuonims (born February 19th, 1996), known professionally as Ninety is a Nigerian singer, songwriter, multi-instrumentalist, and record producer, born in Port Harcourt, Rivers State, Nigeria. His genre is best described as Afro-fusion, as it is a blend of Afrobeats and other genres.

Ninety attended Kings & Queens High School and Spring Foundation School, Bonny Island, Rivers State, for his primary and secondary education respectively.

He grew up in an Anglican household and is the only male amongst five children.

In 2016, Ninety graduated with a Bachelor of Science degree in Information Technology from the Accra Institute of Technology, Accra, Ghana.

He started out going by the stage name, Ninety6, inspired by his year of birth but eventually shortened it to Ninety as he was continually miscalled sixty-nine.

Ninety grew up listening to Michael Jackson, Damian Marley, and Styl Plus, and started writing his own music as early as age 15.

Connect with Ninety on:
Facebook:@Ninety
Twitter: @ninetygrams
Instagram: @ninetygrams...more

Boom ID : 124579805 Country : Nigeria Gender : Male
Songs

(5)

Albums

(5)

Playlists

(0)
Listen to Ninety's new songs including "Piano", "Touch & Follow", "Somebody" and many more. Enjoy Ninety's latest songs and explore the Ninety's new music albums. If you want to download Ninety songs MP3, use the Boomplay App to download the Ninety songs for free. Discover Ninety's latest songs, popular songs, trending songs all on Boomplay.
Alabo Tuwonimi Tuonims (born February 19th, 1996), known professionally as Ninety is a Nigerian singer, songwriter, multi-instrumentalist, and record producer, born in Port Harcourt, Rivers State, Nigeria. His genre is best described as Afro-fusion, as it is a blend of Afrobeats and other genres.

Ninety attended Kings & Queens High School and Spring Foundation School, Bonny Island, Rivers State, for his primary and secondary education respectively.

He grew up in an Anglican household and is the only male amongst five children.

In 2016, Ninety graduated with a Bachelor of Science degree in Information Technology from the Accra Institute of Technology, Accra, Ghana.

He started out going by the stage name, Ninety6, inspired by his year of birth but eventually shortened it to Ninety as he was continually miscalled sixty-nine.

Ninety grew up listening to Michael Jackson, Damian Marley, and Styl Plus, and started writing his own music as early as age 15.

Connect with Ninety on:
Facebook:@Ninety
Twitter: @ninetygrams
Instagram: @ninetygrams
New Comments(
0

)

What do you think of this artist?