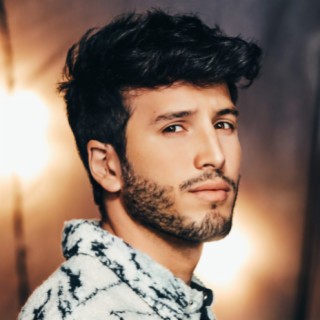 Sebastián Yatra
Current #2,799

All Time #3,984

Sebastián Obando Giraldo (born 15 October 1994), known professionally as Sebastián Yatra, is a Colombian singer and songwriter. He began as a Latin pop artist and has recorded many ballads, but has released several successful reggaeton singles. Yatra is noted for his romantic lyrics, melding traditional lyricism with modern reggaeton influences. He rose to prominence in Latin America in 2016 when he released the hit "Traicionera". He has released three studio albums and recorded with artists from a diverse range of musical genres throughout his career.

Born in Medellín and raised primarily in Miami, Yatra began singing at a young age and returned to Colombia to begin his musical career. He achieved breakout success with "Traicionera" followed by "Robarte un Beso" featuring Carlos Vives. "Traicionera" served as the lead single for his 2018 debut album, Mantra, which also featured the single "Sutra", featuring Puerto Rican rapper Dalmata. He then released the album Fantasia including the lead single "Un Año" featuring Mexican band Reik. He received continued success collaborating with Daddy Yankee, Natti Natasha, and the Jonas Brothers on the bilingual single "Runaway"....more

Country : Colombia
Songs

(0)

Albums

(0)

Playlists

(1)
Listen to Sebastián Yatra's new songs including and many more. Enjoy Sebastián Yatra's latest songs and explore the Sebastián Yatra's new music albums. If you want to download Sebastián Yatra songs MP3, use the Boomplay App to download the Sebastián Yatra songs for free. Discover Sebastián Yatra's latest songs, popular songs, trending songs all on Boomplay.
Sebastián Obando Giraldo (born 15 October 1994), known professionally as Sebastián Yatra, is a Colombian singer and songwriter. He began as a Latin pop artist and has recorded many ballads, but has released several successful reggaeton singles. Yatra is noted for his romantic lyrics, melding traditional lyricism with modern reggaeton influences. He rose to prominence in Latin America in 2016 when he released the hit "Traicionera". He has released three studio albums and recorded with artists from a diverse range of musical genres throughout his career.

Born in Medellín and raised primarily in Miami, Yatra began singing at a young age and returned to Colombia to begin his musical career. He achieved breakout success with "Traicionera" followed by "Robarte un Beso" featuring Carlos Vives. "Traicionera" served as the lead single for his 2018 debut album, Mantra, which also featured the single "Sutra", featuring Puerto Rican rapper Dalmata. He then released the album Fantasia including the lead single "Un Año" featuring Mexican band Reik. He received continued success collaborating with Daddy Yankee, Natti Natasha, and the Jonas Brothers on the bilingual single "Runaway".
New Comments(
0

)

What do you think of this artist?