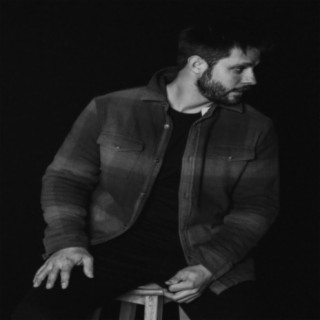 Ray Fulcher
Current #99k+

All Time #21.1k

Ray Fulcher was born & raised in the small town of Harlem, Georgia and grew up on many of country music's best songwriters & storytellers.
Some of his biggest influences were Alan Jackson, Keith Whitley, Lynyrd Skynyrd, Eric Church & George Strait.

He was inspired to go out and buy a guitar after seeing an Eric Church concert at the Georgia Theatre in Athens, Georgia when he was 21 years old.
Shortly after Ray graduated from the University of Georgia he moved to Nashville, Tn. to pursue his songwriting & artist career.

In 2016 after signing a publishing deal with River House Publishing Ray released his the EP "Here We Go Again" which debuted in the top 10 of the country charts & led to tours with
Luke Combs (THIS ONES FOR YOU TOUR 2017) & Morgan Wallen (UP DOWN TOUR 2018) as well as extensive headlining & festivals shows.

Ray has stayed busy on the songwriting side of things as well co-writing 8 songs on Luke Combs Platinum debut album "This Ones For You" including the #1 single "When It Rains It Pours" which has been certified triple platinum .

His new EP "Somebody Like Me" was released May 24th featuring the singles "Anything Like You Dance" & "Life After Your Leavin".
He will be supporting Luke Combs on his sold out "Beer Never Broke My Heart" tour in the summer of 2019....more

Country/Region : United States
Songs

(0)

Albums

(0)

Playlists

(0)
Listen to Ray Fulcher's new songs including and many more. Enjoy Ray Fulcher's latest songs and explore the Ray Fulcher's new music albums. If you want to download Ray Fulcher songs MP3, use the Boomplay App to download the Ray Fulcher songs for free. Discover Ray Fulcher's latest songs, popular songs, trending songs all on Boomplay.
Ray Fulcher was born & raised in the small town of Harlem, Georgia and grew up on many of country music's best songwriters & storytellers.
Some of his biggest influences were Alan Jackson, Keith Whitley, Lynyrd Skynyrd, Eric Church & George Strait.

He was inspired to go out and buy a guitar after seeing an Eric Church concert at the Georgia Theatre in Athens, Georgia when he was 21 years old.
Shortly after Ray graduated from the University of Georgia he moved to Nashville, Tn. to pursue his songwriting & artist career.

In 2016 after signing a publishing deal with River House Publishing Ray released his the EP "Here We Go Again" which debuted in the top 10 of the country charts & led to tours with
Luke Combs (THIS ONES FOR YOU TOUR 2017) & Morgan Wallen (UP DOWN TOUR 2018) as well as extensive headlining & festivals shows.

Ray has stayed busy on the songwriting side of things as well co-writing 8 songs on Luke Combs Platinum debut album "This Ones For You" including the #1 single "When It Rains It Pours" which has been certified triple platinum .

His new EP "Somebody Like Me" was released May 24th featuring the singles "Anything Like You Dance" & "Life After Your Leavin".
He will be supporting Luke Combs on his sold out "Beer Never Broke My Heart" tour in the summer of 2019.
New Comments(
1

)