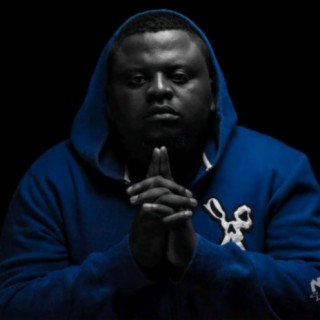 DJ Mzenga Man
Current #6,835

All Time #8,961

Mzenga Emmanuel Mwale (Born 21 November 1986), popularly known as DJ Mzenga Man is a Zambian Music producer, songwriter, sound engineer, manager and promoter based in Lusaka. Hehas a Bachelor's Degree in Business Admin and a Masters Degree in the same discipline. He majored in finance. He is the former XYZ Entertainment Head Of Production.

Many Mzenga songs, like Perfect, become very popular and trendy online with a great number of streaming and downloads on Boomplay.

Career
He began his career in 2010 as a hip-hop artist. A year later, he completely diverted to music production.

In 2011, he founded a record label called M. Beats Generation Music. His two platinum singles saw him rise to fame. Produced by Slapdee in November 2012, the singles are 'Atambikafye' and 'Walanswamo'. In 2013, he produced songs for a number of artists under XYZ. He did well on Slapdee's 'The Business' album which won the 2013 Best Album of The Year category. In 2014, he produced for artists like Stevo, Franciar, Danny Kaya, Tiye P, Brisky, Karasa, Smaq, Bobby East, Teliq, Alpha Romeo and many more. Some of the songs from these artists have done well on local radio stations.

Since 2013 he has been working on several top chatting records with various artists including the cream of Zambian Music such as Exile, Danny Kaya, Petersen, Slap Dee, Bobby East, Stevo, Macky 2, Chef 187, Cleo Ice Queen, General Ozzy and Pilato. The songs he has been producing dominate a fair chunk of airplay on most Zambian radio Stations to date.

Mzenga has also produced several award winning albums such as King Solomon by Petersen (2015 ZMA Best Dance Hall Album of the year), The Business by Slapdee (ZMA Best Album of the year 2013) also part of the productions on the 2016 ZMA Award winning- Best Hip Hop Album of the year 'B- East" by Bobby East..

Achievements
• He won the Best Music Producer of the Year Award at the 2016 Zambian Music Awards
• He won the Best Music Producer of the Year Award at the 2015 Zed Experience Awards for Hone FM

Follow Boomplay and keep up-to-date with the latest Mzenga songs and information.

Mzenga songs are included in Boomplay music playlists. Search to stream and download Mzenga songs MP3/ single/ albums on the platform....more

Country : Zambia
Songs

(56)

Albums

(7)

Playlists

(0)
1

2

3

4

5

6

7

8

9

10

11

12

13

14

15

16

17

18

19

20

21

22

23

24

25

26

27

28

29

30

31

32

33

34

35

36

37

38

39

40

41

42

43

44

45

46

47

48

49

50

51

52

53

54

55

56
Listen to DJ Mzenga Man's new songs including "2021 End Of Year Cypher ft. Slap Dee, Bombshell, KD Giza, TIM & Jemax", "Absolute Devotion (feat. Kan2, Muzo Aka Alphonso, Stevo, Flex ville & Tiye P)", "Chibanda (feat. Petersen, Chef 187 & Stevo)" and many more. Enjoy DJ Mzenga Man's latest songs and explore the DJ Mzenga Man's new music albums. If you want to download DJ Mzenga Man songs MP3, use the Boomplay App to download the DJ Mzenga Man songs for free. Discover DJ Mzenga Man's latest songs, popular songs, trending songs all on Boomplay.
Mzenga Emmanuel Mwale (Born 21 November 1986), popularly known as DJ Mzenga Man is a Zambian Music producer, songwriter, sound engineer, manager and promoter based in Lusaka. Hehas a Bachelor's Degree in Business Admin and a Masters Degree in the same discipline. He majored in finance. He is the former XYZ Entertainment Head Of Production.

Many Mzenga songs, like Perfect, become very popular and trendy online with a great number of streaming and downloads on Boomplay.

Career
He began his career in 2010 as a hip-hop artist. A year later, he completely diverted to music production.

In 2011, he founded a record label called M. Beats Generation Music. His two platinum singles saw him rise to fame. Produced by Slapdee in November 2012, the singles are 'Atambikafye' and 'Walanswamo'. In 2013, he produced songs for a number of artists under XYZ. He did well on Slapdee's 'The Business' album which won the 2013 Best Album of The Year category. In 2014, he produced for artists like Stevo, Franciar, Danny Kaya, Tiye P, Brisky, Karasa, Smaq, Bobby East, Teliq, Alpha Romeo and many more. Some of the songs from these artists have done well on local radio stations.

Since 2013 he has been working on several top chatting records with various artists including the cream of Zambian Music such as Exile, Danny Kaya, Petersen, Slap Dee, Bobby East, Stevo, Macky 2, Chef 187, Cleo Ice Queen, General Ozzy and Pilato. The songs he has been producing dominate a fair chunk of airplay on most Zambian radio Stations to date.

Mzenga has also produced several award winning albums such as King Solomon by Petersen (2015 ZMA Best Dance Hall Album of the year), The Business by Slapdee (ZMA Best Album of the year 2013) also part of the productions on the 2016 ZMA Award winning- Best Hip Hop Album of the year 'B- East" by Bobby East..

Achievements
• He won the Best Music Producer of the Year Award at the 2016 Zambian Music Awards
• He won the Best Music Producer of the Year Award at the 2015 Zed Experience Awards for Hone FM

Follow Boomplay and keep up-to-date with the latest Mzenga songs and information.

Mzenga songs are included in Boomplay music playlists. Search to stream and download Mzenga songs MP3/ single/ albums on the platform.
New Comments(
5

)