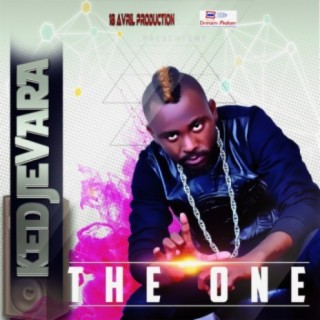 Kedjevara
Current #1,668

All Time #1,626

Kedjevara is a prominent singer, songwriter, DJ, and producer within the Ivory Coast's coupé-décalé movement. He rose to success with a series of popular singles and compilation appearances in the latter half of the 2000s. Many of Kedjevara songs become very popular and trendy online with a great number of streaming and downloads on Boomplay.

He found increased success the following decade with his 2015 album The One and tracks like "C'est ça l'idée" featuring Chidinma and "Toucher le sol."

CAREER AND ACHIEVEMENTS
Born Yao Parfait, the Adjiban native is the son of another popular singer, Antoinette Allany. Following in his mother's footsteps he became involved in the country's coupé-décalé scene in the mid-2000s. Under the name Kedjevara, he developed a rhythmic, dance-driven style that manifested itself in popular tracks like 2005's "Sarah" and 2009's "Tchoukou Tchoukou Dance." Kedjevara made his album debut with 2009's Le Meteorman, which spawned the hit "Bobaraba."

A more aggressive sound characterized his 2012 album Nonguan-Nonguan, though it was 2015's The One that gained more traction with audiences. Over the next several years, Kedjevara shifted his focus primarily to singles, releasing songs like 2017's "Potcho Potcho" and the Mix Premier collaboration "Le ciel est bleu." Among the more successful tracks from this period were "C'est ça l'idée" and "Toucher le sol."

Follow Boomplay and keep up-to-date with the latest Kedjevara songs and information.

Kedjevara Songs
• Remue la bouteille
• Il faut te lever
• Proto Prata
• Potchô Potchô

Kedjevara songs are included in Boomplay music playlists. Search to stream and download Kedjevara songs MP3/ single/ albums on the platform....more

Country/Region : Côte d'Ivoire
Songs

(3)

Albums

(3)

Playlists

(1)
Listen to Kedjevara's new songs including "Framponner Feat. Mc One & KGB", "Ambiance Mopacho ft. Afara Tsena Fukushima", "Le Bonheur Te Tend La Main" and many more. Enjoy Kedjevara's latest songs and explore the Kedjevara's new music albums. If you want to download Kedjevara songs MP3, use the Boomplay App to download the Kedjevara songs for free. Discover Kedjevara's latest songs, popular songs, trending songs all on Boomplay.
Kedjevara is a prominent singer, songwriter, DJ, and producer within the Ivory Coast's coupé-décalé movement. He rose to success with a series of popular singles and compilation appearances in the latter half of the 2000s. Many of Kedjevara songs become very popular and trendy online with a great number of streaming and downloads on Boomplay.

He found increased success the following decade with his 2015 album The One and tracks like "C'est ça l'idée" featuring Chidinma and "Toucher le sol."

CAREER AND ACHIEVEMENTS
Born Yao Parfait, the Adjiban native is the son of another popular singer, Antoinette Allany. Following in his mother's footsteps he became involved in the country's coupé-décalé scene in the mid-2000s. Under the name Kedjevara, he developed a rhythmic, dance-driven style that manifested itself in popular tracks like 2005's "Sarah" and 2009's "Tchoukou Tchoukou Dance." Kedjevara made his album debut with 2009's Le Meteorman, which spawned the hit "Bobaraba."

A more aggressive sound characterized his 2012 album Nonguan-Nonguan, though it was 2015's The One that gained more traction with audiences. Over the next several years, Kedjevara shifted his focus primarily to singles, releasing songs like 2017's "Potcho Potcho" and the Mix Premier collaboration "Le ciel est bleu." Among the more successful tracks from this period were "C'est ça l'idée" and "Toucher le sol."

Follow Boomplay and keep up-to-date with the latest Kedjevara songs and information.

Kedjevara Songs
• Remue la bouteille
• Il faut te lever
• Proto Prata
• Potchô Potchô

Kedjevara songs are included in Boomplay music playlists. Search to stream and download Kedjevara songs MP3/ single/ albums on the platform.
New Comments(
8

)