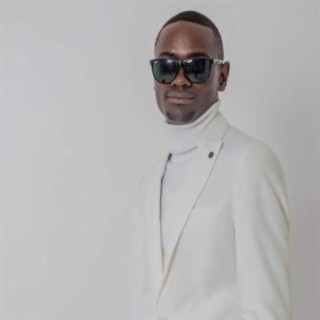 Prince Indah
Current #689

All Time #1,962

Evans Ochieng Owino popularly known as Prince Indah was as born on 9th August 1994 at Murumba Village, in Siaya County. He is the third born in a family of 5 children. His father Meshack Owino and mother Caroline Achieng' were at his care in their residence by then Huruma Flats in Nairobi where he was raised.

Many of Prince Indah songs become very popular and trendy online with great number of streaming and downloads on Boomplay now.

EARLY LIFE
He started his Education at Daima Primary School in Huruma up to class 3 in 2003 when his father died, after which he was transferred to Oloma Murumba Primary School where he sat for his KCPE in the year 2008.

His determination, efforts and hardwork was seen on the results of his KCPE exams when he managed to gunner 360marks. In 2009, joined Missions Of Hope High School in Machakos County. However, he dropped out of school in 2013 when he was in form 3 after his mother; who was the bread winner died.

Following the death of his mother, and lack of another person to support him, Indah decided to pursue manual labour that included engaging in Mjengo activities. He undertook this for quite sometime in order to sustain himself in the city.

CAREER AND ACHIEVEMENTS
Indah had the tendency of going to night clubs in the evening after work, more so where Ohangla was playing live around Huruma to relax and enjoy the music. Every weekend, he could sit next to the preforming stage just to study the performance. The exchange of hands with sticks across and over the drums impressed him most.

He could enjoy by nodding his head and demonstrate jovially just as the artistes performed their crafts. Nice songs of Emma Jalamo (who is also his paternal UNCLE) with the voice he longed to adopt, the welcoming band crew inspired him most when he attended their shows at Starehe hotel in Huruma.

He could go on stage and pick up the shakers and shake, sit by the drum sets and play them just to show his interest in music and to join the R.O.R team. There and then, he was granted a chance to join Ramogi Ohangla Rhumba (R. O. R) led by Emma Jalamo mainly because of his cooperation, being active and quick whenever he was called upon.

At R. O. R, he was in a mission of being keen, studying and following how Emma Jalamo sings; he could mimic his voice and sing exactly how Jalamo does. This kept on giving him the morale of singing, as that was his major aim. He wanted to be a Musician not a shaker or a drumist and luck came his way. He was promoted to be the curtain raiser and the backup singer to Emma Jalamo. Following the milestone, he was determined to give a powerful combination of songs during his stage performance. He composed other songs for himself which he later recorded.

In September 2014, he recorded his 1st album made up of 6 tracks with the main hit being 'Cinderella' featuring Adeka Engineer, Nyakisumu pt1, Pokna, Uchumi and Ken Soldier.

Working under Ohangla legend Emma Jalamo, Prince Indah saw him as a king, considering his experience and massive following in the industry. Indah was like a son to Jalamo, and since Jalamo is considered King of Ohangla, Indah adopted himself the name Prince; the son of the KING, adding to his local name Indah, then you get his full stage name Prince Indah.

In October 2016, Prince Indah recorded his 2nd album 'Tenda Wema; and launched it on 23rd December the same year. This is the time he had to take a break and separate from R. O. R Band because that marked the first launching of his album. He started his own Band and named it MALAIKA OHANGLA RHUMBA BAND(M.O.R) which at the moment is comprised of 20 members with two managers.

In June 2017, he started recording his third album and dropped a controversial hit dubbed 'Nyakisumu Part 2' which gained him massive fame. He named the album 'Weche Hera' and scheduled its launch in November the same year. Indah does not have any part time job apart from music. It is his dream to open a business as well as Malaika Music Academy when God sees him through his music career.

He is now working on his 4th Album and is soon releasing a single hit in a few weeks to come. Listening to music and travelling are his hobbies. He respects Emma Jalamo as his mentor musically, honors Benga maestro Osito Kale as his role model, and John Okidi as his favorite gospel artiste.

Follow Boomplay and keep up to date with latest Prince Indah songs and information.

Prince Indah Songs
• Nyar Joluo
• Nyar Migori
• Chike Hera
• Freddy Mapao
• Jutuka
• Singand Luo
• Kwach Ogolo Koke
• Mama wototo
• Hara Mbese
• Double Double
• Washington Jakada
• Kido Mar Hera
• Opija Father
• Maria
• Bruno Otieno
• Te Amo
• Zena
• Zainabu
• Mashabiki
• Nyar Kisumo
• Sing Along
• Pokna
• Weche Hera
• Nyer Kisumo part 2
• Jamriambo
• Ngima Emaduong'
• Mapili
• Uchumi
• Jared Kwaga
• Adiambo
• Ken Soldier
• Adeka Engineer
• Tenda Wema
• Mulula
• Angeli
• Miriambo
• Ateri Dala
• Nyamwalo
• Singo
• Nyasembo
• We chayo jathum

Prince Indah songs are i...more

Country/Region : Kenya
Listen to Prince Indah's new songs including "Duk Jawiro", "Mummy Chulo", "Osiepe" and many more. Enjoy Prince Indah's latest songs and explore the Prince Indah's new music albums. If you want to download Prince Indah songs MP3, use the Boomplay App to download the Prince Indah songs for free. Discover Prince Indah's latest songs, popular songs, trending songs all on Boomplay.
Evans Ochieng Owino popularly known as Prince Indah was as born on 9th August 1994 at Murumba Village, in Siaya County. He is the third born in a family of 5 children. His father Meshack Owino and mother Caroline Achieng' were at his care in their residence by then Huruma Flats in Nairobi where he was raised.

Many of Prince Indah songs become very popular and trendy online with great number of streaming and downloads on Boomplay now.

EARLY LIFE
He started his Education at Daima Primary School in Huruma up to class 3 in 2003 when his father died, after which he was transferred to Oloma Murumba Primary School where he sat for his KCPE in the year 2008.

His determination, efforts and hardwork was seen on the results of his KCPE exams when he managed to gunner 360marks. In 2009, joined Missions Of Hope High School in Machakos County. However, he dropped out of school in 2013 when he was in form 3 after his mother; who was the bread winner died.

Following the death of his mother, and lack of another person to support him, Indah decided to pursue manual labour that included engaging in Mjengo activities. He undertook this for quite sometime in order to sustain himself in the city.

CAREER AND ACHIEVEMENTS
Indah had the tendency of going to night clubs in the evening after work, more so where Ohangla was playing live around Huruma to relax and enjoy the music. Every weekend, he could sit next to the preforming stage just to study the performance. The exchange of hands with sticks across and over the drums impressed him most.

He could enjoy by nodding his head and demonstrate jovially just as the artistes performed their crafts. Nice songs of Emma Jalamo (who is also his paternal UNCLE) with the voice he longed to adopt, the welcoming band crew inspired him most when he attended their shows at Starehe hotel in Huruma.

He could go on stage and pick up the shakers and shake, sit by the drum sets and play them just to show his interest in music and to join the R.O.R team. There and then, he was granted a chance to join Ramogi Ohangla Rhumba (R. O. R) led by Emma Jalamo mainly because of his cooperation, being active and quick whenever he was called upon.

At R. O. R, he was in a mission of being keen, studying and following how Emma Jalamo sings; he could mimic his voice and sing exactly how Jalamo does. This kept on giving him the morale of singing, as that was his major aim. He wanted to be a Musician not a shaker or a drumist and luck came his way. He was promoted to be the curtain raiser and the backup singer to Emma Jalamo. Following the milestone, he was determined to give a powerful combination of songs during his stage performance. He composed other songs for himself which he later recorded.

In September 2014, he recorded his 1st album made up of 6 tracks with the main hit being 'Cinderella' featuring Adeka Engineer, Nyakisumu pt1, Pokna, Uchumi and Ken Soldier.

Working under Ohangla legend Emma Jalamo, Prince Indah saw him as a king, considering his experience and massive following in the industry. Indah was like a son to Jalamo, and since Jalamo is considered King of Ohangla, Indah adopted himself the name Prince; the son of the KING, adding to his local name Indah, then you get his full stage name Prince Indah.

In October 2016, Prince Indah recorded his 2nd album 'Tenda Wema; and launched it on 23rd December the same year. This is the time he had to take a break and separate from R. O. R Band because that marked the first launching of his album. He started his own Band and named it MALAIKA OHANGLA RHUMBA BAND(M.O.R) which at the moment is comprised of 20 members with two managers.

In June 2017, he started recording his third album and dropped a controversial hit dubbed 'Nyakisumu Part 2' which gained him massive fame. He named the album 'Weche Hera' and scheduled its launch in November the same year. Indah does not have any part time job apart from music. It is his dream to open a business as well as Malaika Music Academy when God sees him through his music career.

He is now working on his 4th Album and is soon releasing a single hit in a few weeks to come. Listening to music and travelling are his hobbies. He respects Emma Jalamo as his mentor musically, honors Benga maestro Osito Kale as his role model, and John Okidi as his favorite gospel artiste.

Follow Boomplay and keep up to date with latest Prince Indah songs and information.

Prince Indah Songs
• Nyar Joluo
• Nyar Migori
• Chike Hera
• Freddy Mapao
• Jutuka
• Singand Luo
• Kwach Ogolo Koke
• Mama wototo
• Hara Mbese
• Double Double
• Washington Jakada
• Kido Mar Hera
• Opija Father
• Maria
• Bruno Otieno
• Te Amo
• Zena
• Zainabu
• Mashabiki
• Nyar Kisumo
• Sing Along
• Pokna
• Weche Hera
• Nyer Kisumo part 2
• Jamriambo
• Ngima Emaduong'
• Mapili
• Uchumi
• Jared Kwaga
• Adiambo
• Ken Soldier
• Adeka Engineer
• Tenda Wema
• Mulula
• Angeli
• Miriambo
• Ateri Dala
• Nyamwalo
• Singo
• Nyasembo
• We chayo jathum

Prince Indah songs are i
New Comments(
77

)
FAQs about Prince Indah
Where is Prince Indah from?
He is from Kenya.
What are the latest songs of Prince Indah?
The latest songs of Prince Indah are Suzzy Suzana, Osiepe and Mummy Chulo.
What are the best songs of Prince Indah?
The best songs of Prince Indah are Chike Hera, Nyar Joluo and Mummy Chulo.
What are the best albums of Prince Indah?
The best albums of Prince Indah are Kitabu Mar Hera, Puonj Mag Dak (The Album Formula 5) and Weche Hera (Weche Singo).
How to download songs of Prince Indah?
You can download songs of Prince Indah from Boomplay App for free.
Firstly, install Boomplay app on your mobile phone.
Secondly, navigate to the song you would like to download.
Thirdly, Tap on More > Download.