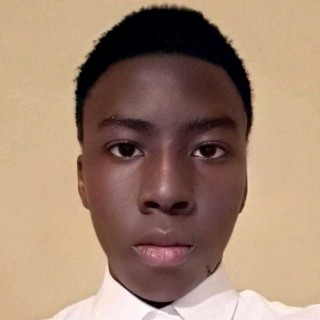 Lordboy Cmt
Current #99k+

All Time #1m

Lordboy Cmt (born Denis James Roko Lohide) is a singer, songwriter and video creator from South Sudan. He is the CEO of CMT Universal Music Records .
He attended Y.M.C.A Primary school for his primary level and Innovation Academy for his secondary level.

Lordboy Cmt released his music on many other international platforms like Deezer, Apple Music, Amazon Music, BoomPlay , YouTube, Tik Tok, Facebook & Instagram.
Lordboy Cmt is one of the most important African singers ever, also being one of the all-time most successful R&B singers. His musical style has been defined as a polyhedron, with his R&B being characterized by several influences from other genres, mainly hip hop and pop music.

Full Name: Denis James Roko Lohide

Nationality: South Sudanese

Place of Birth: Juba, South-South

Born: 05-January-2005

Record label: Cmt Universal Music Records

Height: 1.80 m

Gender: Male

Religion: Christian

Years active: 2021

Net worth: $ 10-15K
Known as Singer, EDM producer, Songwriter...more

Country/Region : Others
Songs

(4)

Albums

(4)

Playlists

(0)
Listen to Lordboy Cmt's new songs including "Blast", "Lorem", "High Jet" and many more. Enjoy Lordboy Cmt's latest songs and explore the Lordboy Cmt's new music albums. If you want to download Lordboy Cmt songs MP3, use the Boomplay App to download the Lordboy Cmt songs for free. Discover Lordboy Cmt's latest songs, popular songs, trending songs all on Boomplay.
Lordboy Cmt (born Denis James Roko Lohide) is a singer, songwriter and video creator from South Sudan. He is the CEO of CMT Universal Music Records .
He attended Y.M.C.A Primary school for his primary level and Innovation Academy for his secondary level.

Lordboy Cmt released his music on many other international platforms like Deezer, Apple Music, Amazon Music, BoomPlay , YouTube, Tik Tok, Facebook & Instagram.
Lordboy Cmt is one of the most important African singers ever, also being one of the all-time most successful R&B singers. His musical style has been defined as a polyhedron, with his R&B being characterized by several influences from other genres, mainly hip hop and pop music.

Full Name: Denis James Roko Lohide

Nationality: South Sudanese

Place of Birth: Juba, South-South

Born: 05-January-2005

Record label: Cmt Universal Music Records

Height: 1.80 m

Gender: Male

Religion: Christian

Years active: 2021

Net worth: $ 10-15K
Known as Singer, EDM producer, Songwriter
New Comments(
0

)

What do you think of this artist?