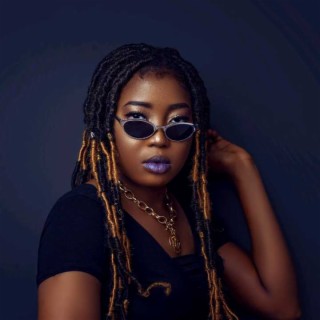 Lamie
Current #455

All Time #731

With African Music on the rise across the globe, new gems have sprung up. Lamie is an exuberant Afrobeats diva from Ghana.
"Wow, such a powerful voice!" This is always the impression every first time listener leaves. The beautiful and elegant singer fell in love with music at a tender age. Lamie joined her church choir while she was still very young.
She opted to pursue music as a full time career when she completed her Senior High School Education. She started out in 2020 gradually winning the hearts of Ghanaian music lovers. Lamie is a versatile artist who has a bit of everything. She has songs of various genres tailored to the taste of music consumers from all walks of life. Her music is a fusion of afro pop, highlife, RnB and reggae. She is inspired by the Legendary Bob Marley and also has strong admiration for fellow Ghanaian artists Mugeez and Samini.
Her passion keeps growing as she embarks on her musical journey....more

Boom ID : 104706786 Country : Ghana Gender : Female
Songs

(6)

Albums

(6)

Playlists

(14)
Listen to Lamie's new songs including "Junkie", "Kankye ft. Sarkodie & Deelaw", "Aye" and many more. Enjoy Lamie's latest songs and explore the Lamie's new music albums. If you want to download Lamie songs MP3, use the Boomplay App to download the Lamie songs for free. Discover Lamie's latest songs, popular songs, trending songs all on Boomplay.
With African Music on the rise across the globe, new gems have sprung up. Lamie is an exuberant Afrobeats diva from Ghana.
"Wow, such a powerful voice!" This is always the impression every first time listener leaves. The beautiful and elegant singer fell in love with music at a tender age. Lamie joined her church choir while she was still very young.
She opted to pursue music as a full time career when she completed her Senior High School Education. She started out in 2020 gradually winning the hearts of Ghanaian music lovers. Lamie is a versatile artist who has a bit of everything. She has songs of various genres tailored to the taste of music consumers from all walks of life. Her music is a fusion of afro pop, highlife, RnB and reggae. She is inspired by the Legendary Bob Marley and also has strong admiration for fellow Ghanaian artists Mugeez and Samini.
Her passion keeps growing as she embarks on her musical journey.
New Comments(
8

)