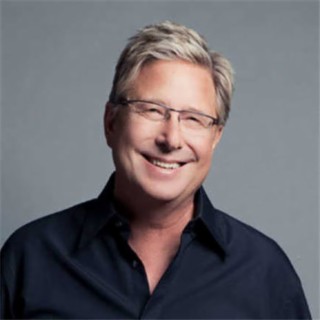 Don Moen
Current #682

All Time #207

Donald James Moen better known by shortend name Don Moen is an American singer, and songwriter of Christian worship music born on June 29, 1950. Moen grew up in Minneapolis, Minnesota where he attended high school in 1968. Moen attended Oral Roberts University, a
Christian liberal arts school.

Don Moen became a Living Sound musician for Terry Law Ministries and traveled with Terry Law for ten years. After, he worked for Integrity Media for over 20 years, serving as creative director and president of Integrity Music, president of Integrity Label Group, and an executive producer of Integrity Music albums. He left Integrity Media in December 2007 to start a new initiative, The Don Moen Company.

The Don Moen Company acquired MediaComplete, the church software company that created MediaShout. Moen became a radio host for Don Moen & Friends in 2009. Moen received a Dove Award for his work on the musical God with Us in addition to nine nominations for his songs.

Don Moen also worked with Claire Cloninger, Paul Overstreet, Martin J. Nystrom, Randy Rothwell, Ron Kenoly, Bob Fitts, Debbye Graafsma, Paul Baloche, Tom Brooks, among many others.

Don Moen worked with musicians, Justo Almario, Carl Albrecht, Abraham Laboriel, Alex Acuña, Paul Jackson, Jr., Lenny LeBlanc and Chris Graham. He was a catalyst in launching the careers of Paul Baloche, Darlene Zschech, Israel Houghton, and Hillsong United.

Don Moen's Christmas album, Christmas: A Season of Hope, was released on October 22, 2012, and some songs were recorded at a studio in Czech Republic. Moen released the Hymnbook as a celebration of reaching over 1 million likes on his Facebook page....more

Country/Region : United States
Listen to Don Moen's new songs including and many more. Enjoy Don Moen's latest songs and explore the Don Moen's new music albums. If you want to download Don Moen songs MP3, use the Boomplay App to download the Don Moen songs for free. Discover Don Moen's latest songs, popular songs, trending songs all on Boomplay.
Donald James Moen better known by shortend name Don Moen is an American singer, and songwriter of Christian worship music born on June 29, 1950. Moen grew up in Minneapolis, Minnesota where he attended high school in 1968. Moen attended Oral Roberts University, a
Christian liberal arts school.

Don Moen became a Living Sound musician for Terry Law Ministries and traveled with Terry Law for ten years. After, he worked for Integrity Media for over 20 years, serving as creative director and president of Integrity Music, president of Integrity Label Group, and an executive producer of Integrity Music albums. He left Integrity Media in December 2007 to start a new initiative, The Don Moen Company.

The Don Moen Company acquired MediaComplete, the church software company that created MediaShout. Moen became a radio host for Don Moen & Friends in 2009. Moen received a Dove Award for his work on the musical God with Us in addition to nine nominations for his songs.

Don Moen also worked with Claire Cloninger, Paul Overstreet, Martin J. Nystrom, Randy Rothwell, Ron Kenoly, Bob Fitts, Debbye Graafsma, Paul Baloche, Tom Brooks, among many others.

Don Moen worked with musicians, Justo Almario, Carl Albrecht, Abraham Laboriel, Alex Acuña, Paul Jackson, Jr., Lenny LeBlanc and Chris Graham. He was a catalyst in launching the careers of Paul Baloche, Darlene Zschech, Israel Houghton, and Hillsong United.

Don Moen's Christmas album, Christmas: A Season of Hope, was released on October 22, 2012, and some songs were recorded at a studio in Czech Republic. Moen released the Hymnbook as a celebration of reaching over 1 million likes on his Facebook page.
FAQs about Don Moen
Where is Don Moen from?
He is from United States.