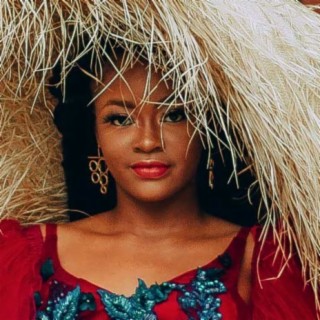 LIYA
Current #6,485

All Time #1,887

Yes Liya, otherwise called Liya whose real name is Abdulsalam Suliyat Modasola is a 23 years old fast-rising Nigerian Afrobeat singer and songwriter known for her unique voice and sound.

Yes Liya was conceived in the southwestern part of Nigeria, specifically, Lagos State but she happens to be an indigene of Osun State.
She's from the Yoruba tribe of Nigeria.

Many Liya songs become very popular and trendy online with a great number of streaming and downloads on Boomplay.

Career
The talented musical artist, Liya was recently announced by Davido via his social media spaces as a new and first female musician he signed to Davido Music Worldwide (DMW) making her the label's First Lady.

Liya before being signed and the public announcement being made had an incoming single "Be My Vibe" which she dropped immediately before joining the label. She's managed by Vanzy Vanz.

Follow Boomplay and keep up-to-date with the latest Liya songs and information.

Liya Songs
• Lakiriboto ft. Davido
• Abedi Pele
• Melo
• Trust Issues
• Be My Vibe
• Never Love Again

Liya songs are included in Boomplay music playlists. Search to stream and download X songs MP3/ single/ albums on the platform....more

Country/Region : Nigeria
Songs

(7)

Albums

(2)

Playlists

(1)
Listen to LIYA's new songs including "Adua (Remix) ft. Simi", "Lakiriboto ft. Davido", "Adua" and many more. Enjoy LIYA's latest songs and explore the LIYA's new music albums. If you want to download LIYA songs MP3, use the Boomplay App to download the LIYA songs for free. Discover LIYA's latest songs, popular songs, trending songs all on Boomplay.
Yes Liya, otherwise called Liya whose real name is Abdulsalam Suliyat Modasola is a 23 years old fast-rising Nigerian Afrobeat singer and songwriter known for her unique voice and sound.

Yes Liya was conceived in the southwestern part of Nigeria, specifically, Lagos State but she happens to be an indigene of Osun State.
She's from the Yoruba tribe of Nigeria.

Many Liya songs become very popular and trendy online with a great number of streaming and downloads on Boomplay.

Career
The talented musical artist, Liya was recently announced by Davido via his social media spaces as a new and first female musician he signed to Davido Music Worldwide (DMW) making her the label's First Lady.

Liya before being signed and the public announcement being made had an incoming single "Be My Vibe" which she dropped immediately before joining the label. She's managed by Vanzy Vanz.

Follow Boomplay and keep up-to-date with the latest Liya songs and information.

Liya Songs
• Lakiriboto ft. Davido
• Abedi Pele
• Melo
• Trust Issues
• Be My Vibe
• Never Love Again

Liya songs are included in Boomplay music playlists. Search to stream and download X songs MP3/ single/ albums on the platform.
New Comments(
18

)