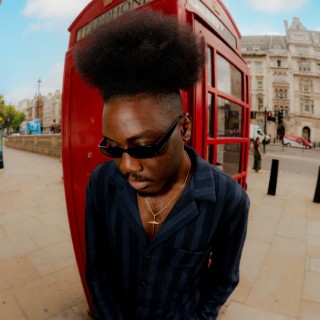 Supa Gaeta
Current #18.9k

All Time #11.5k

Supa Gaeta is an Afro-fusion musician , producer and sound engineer who loves blending urban, high-life, hip-hop and trap sounds. A young prolific genius who got into beat making early in his life because he loved to experiment on sounds that he had heard in other songs, movies and any form of melody he came across, started learning FL studio and with time he developed his sound.
Supa Gaeta began to make music in high school as a hobby where his craft and style was heavily influenced by the late 90s and early 2000s Hiphop, RnB and Hiplife by listening to the likes of Aaliyah, Bow wow, B2K, Static Major of Playa, Pretty Ricky, Ofori Amponsah, Kofi Nti and others, these influences are one of the reasons why Supa Gaeta has a soft delivery in his music. His skits and freestyles on his social media when he took on music as a career in 2018 received nods from industry giants which caught the eye of Afro beat lovers, He is focused on speaking on his experiences, people around hims experience...more

Country/Region : Ghana
Songs

(17)

Albums

(6)

Playlists

(7)
1

2

3

4

5

6

7

8

9

10

11

12

13

14

15

16

17
Listen to Supa Gaeta's new songs including "Woa ft Kojo Cue", "SHUT UP ft. Yung Pabi & BRYAN THE MENSAH", "Osu To Labadi" and many more. Enjoy Supa Gaeta's latest songs and explore the Supa Gaeta's new music albums. If you want to download Supa Gaeta songs MP3, use the Boomplay App to download the Supa Gaeta songs for free. Discover Supa Gaeta's latest songs, popular songs, trending songs all on Boomplay.
Supa Gaeta is an Afro-fusion musician , producer and sound engineer who loves blending urban, high-life, hip-hop and trap sounds. A young prolific genius who got into beat making early in his life because he loved to experiment on sounds that he had heard in other songs, movies and any form of melody he came across, started learning FL studio and with time he developed his sound.
Supa Gaeta began to make music in high school as a hobby where his craft and style was heavily influenced by the late 90s and early 2000s Hiphop, RnB and Hiplife by listening to the likes of Aaliyah, Bow wow, B2K, Static Major of Playa, Pretty Ricky, Ofori Amponsah, Kofi Nti and others, these influences are one of the reasons why Supa Gaeta has a soft delivery in his music. His skits and freestyles on his social media when he took on music as a career in 2018 received nods from industry giants which caught the eye of Afro beat lovers, He is focused on speaking on his experiences, people around hims experience
New Comments(
0

)

What do you think of this artist?