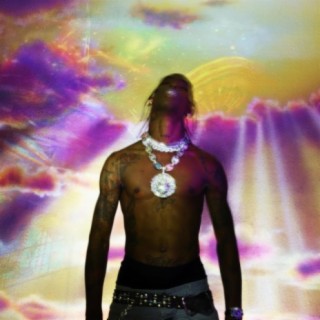 Travis Scott
Current #1,644

All Time #2,212

Travis Scott is an American rapper, singer and songwriter. Born on April 30, 1991 as Jacques Webster, after dropping out of college, Travis Scott moved to New York City to start a career in music.

Initially, he aimed to become a record producer and started focusing on hip hop production. At New York, he spent much of his time at Just Blaze studio. He gained limelight in 2012 when he signed his first major label-deal with Epic Records. Not looking back, he ended the year on a high note by inking a deal with Kanye West's GOOD Music's, VERY GOOD Beats.

To mark his association, Travis Scott was seen in the label's 2012 compilation 'Cruel Summer'. In April 2013, Scott signed a record deal with T.I.'s Grand Hustle imprint as well. Same year, he made his big debut on the music scene with his first full length mixtape 'Owl Pharaoh'. Scott's journey as a rapper and singer zoomed further as he followed it with a second mixtape 'Days Before Rodeo', in August 2014. However it was the single 'Antidote' from his album 'Rodeo' that catapulted his career to a glorious future. The single not just became a big hit, but was his first to reach the top 20 of the US Billboard Hot 100 chart.

Travis Scott's career has been soaring high since then and his second album 'Birds in the Trap Sing McKnight' and a collaborative album 'Huncho Jack, Jack Huncho' have faired extremely well....more

Country : United States
Listen to Travis Scott's new songs including and many more. Enjoy Travis Scott's latest songs and explore the Travis Scott's new music albums. If you want to download Travis Scott songs MP3, use the Boomplay App to download the Travis Scott songs for free. Discover Travis Scott's latest songs, popular songs, trending songs all on Boomplay.
Travis Scott is an American rapper, singer and songwriter. Born on April 30, 1991 as Jacques Webster, after dropping out of college, Travis Scott moved to New York City to start a career in music.

Initially, he aimed to become a record producer and started focusing on hip hop production. At New York, he spent much of his time at Just Blaze studio. He gained limelight in 2012 when he signed his first major label-deal with Epic Records. Not looking back, he ended the year on a high note by inking a deal with Kanye West's GOOD Music's, VERY GOOD Beats.

To mark his association, Travis Scott was seen in the label's 2012 compilation 'Cruel Summer'. In April 2013, Scott signed a record deal with T.I.'s Grand Hustle imprint as well. Same year, he made his big debut on the music scene with his first full length mixtape 'Owl Pharaoh'. Scott's journey as a rapper and singer zoomed further as he followed it with a second mixtape 'Days Before Rodeo', in August 2014. However it was the single 'Antidote' from his album 'Rodeo' that catapulted his career to a glorious future. The single not just became a big hit, but was his first to reach the top 20 of the US Billboard Hot 100 chart.

Travis Scott's career has been soaring high since then and his second album 'Birds in the Trap Sing McKnight' and a collaborative album 'Huncho Jack, Jack Huncho' have faired extremely well.
New Comments(
102

)