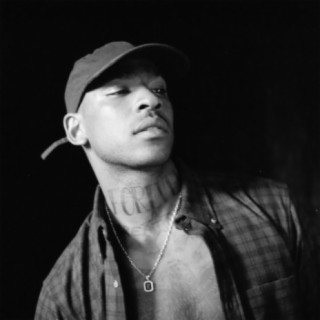 Skepta
Current #3,735

All Time #7,797

Joseph Junior Adenuga, better known as Skepta, is an English Grime MC from Tottenham, North London, England. Many of Skepta songs become very popular and trendy online with great number of streaming and downloads on Boomplay.

Originally from and born to Nigerian parents he moved from Lagos to London aged three. His family history can be traced back further to Ethiopia, to the Falash Mura community. He is a producer and DJ commonly associated with the North London Grime scene, including Roll Deep and Boy Better Know.

The name "Skepta" originated from the word Sceptre, a type of staff. He did not like the way it was spelt and felt that he wanted a unique stage name so 'that he could type "Skepta" in YouTube and only he would come up.' So, he changed it.

CAREER AND ACHIEVEMENTS
Skepta started his music career after he won a MC battle with over 300 people contesting beating Tempa T in the final. He also formed a partnership with his brother JME and became renowned throughout Greater London for his hit single (he also produced), "Private Caller" which featured many of his Meridian Crew from Meridian Walk in Tottenham.

Skepta (Managing Director) along with brother JME (CEO), began their grime label Boy Better Know in late 2005. The phrase "Boy Better Know" was originated by Big H the artist.

This phrase was then taken by Skepta and JME. Early 2006 saw the release of 'Shut Yuh Mut' - Boy Better Know Edition 1 which features all 3 artists and throughout the years has contributed and aided many other artists such as Frisco and Wiley to put out mixtapes, along with JME (4 mixtapes) and Skepta's September 2007 release 'Greatest Hits', which was distributed nationwide.

However now, Wiley left because he found mainstream chart success with Roll Deep, a crew that he co-founded and has enjoyed two number one hit singles with on the UK Top 40 Chart. He also had an ongoing 'beef' with Skepta, with both artists creating diss tracks, Wiley's 'Barnet' and Skepta's 'House in the Country' were both uploaded onto YouTube by both artists. However, this 'beef' was later proved to be false, as Skepta has stated in interviews, over Twitter, and whilst appearing on Ustream.

Skepta has released three singles off his third studio album, Doin' It Again (first with a major label). Titled "Bad Boy", "Rescue Me" and "Cross My Heart" featuring Preeya Kalidas, as well as a video for the Hello Good Morning (Grime Remix).

All singles charted in the Top 40 of the UK Singles Chart, with "Rescue Me" being the most successful at number 14. The chart position of "Cross My Heart" was fairly disappointing coming in at number 31 and dropping out of the Top 40 a week later, bearing in mind it had the most promotion out of any of the tracks. After the success of his first single "Bad Boy", Skepta's videos were removed from his own channel and promoted through All Around The World (a division of Universal Records).

His tracks were also premiered on the official website of the label.

It is expected that "Doin' It Again" will be either released on or in partnership with All Around The World records, scheduled for a release of 31 January 2011 for digital download and on 7 February 2011 as a CD.

Follow Boomplay and keep up to date with latest Skepta songs and information.

Skepta Songs
• Energy (Stay Far Away) ft. WizKid
• Greatest Hits (2007)
• Microphone Champion (2009)
• Doin' It Again (2011)
• Konnichiwa (2016)
• Ignorance Is Bliss (2019)
• Insomnia (with Chip and Young Adz) (2020)
• Joseph Junior Adenuga (2006)
• Been There Done That (2010)
• Community Payback (2011)
• Blacklisted (2012)
• The Tim Westwood Mix (2015)
• All In (2021)

AWARDS
• BET Award for Best International Act: UK 2016
• Ivor Novello Awards for Songwriter of the Year 2017
• NME Award for Best British Male Artist 2017
• Ivor Novello Awards for Best Contemporary Song 2017
• Nigeria Entertainment Award for Diaspora Artist of the Year 2018

Skepta songs are included in Boomplay music playlists. Search to stream and download Skepta songs MP3/ single/ albums on the Boomplay....more

Country/Region : United Kingdom
Songs

(7)

Albums

(2)

Playlists

(7)
Listen to Skepta's new songs including "Energy (Stay Far Away) [Mixed] ft. Wizkid", "Energy (Stay Far Away) (Mixed) ft. Wizkid", "Rescue Me (DJ JediNite Remix)" and many more. Enjoy Skepta's latest songs and explore the Skepta's new music albums. If you want to download Skepta songs MP3, use the Boomplay App to download the Skepta songs for free. Discover Skepta's latest songs, popular songs, trending songs all on Boomplay.
Joseph Junior Adenuga, better known as Skepta, is an English Grime MC from Tottenham, North London, England. Many of Skepta songs become very popular and trendy online with great number of streaming and downloads on Boomplay.

Originally from and born to Nigerian parents he moved from Lagos to London aged three. His family history can be traced back further to Ethiopia, to the Falash Mura community. He is a producer and DJ commonly associated with the North London Grime scene, including Roll Deep and Boy Better Know.

The name "Skepta" originated from the word Sceptre, a type of staff. He did not like the way it was spelt and felt that he wanted a unique stage name so 'that he could type "Skepta" in YouTube and only he would come up.' So, he changed it.

CAREER AND ACHIEVEMENTS
Skepta started his music career after he won a MC battle with over 300 people contesting beating Tempa T in the final. He also formed a partnership with his brother JME and became renowned throughout Greater London for his hit single (he also produced), "Private Caller" which featured many of his Meridian Crew from Meridian Walk in Tottenham.

Skepta (Managing Director) along with brother JME (CEO), began their grime label Boy Better Know in late 2005. The phrase "Boy Better Know" was originated by Big H the artist.

This phrase was then taken by Skepta and JME. Early 2006 saw the release of 'Shut Yuh Mut' - Boy Better Know Edition 1 which features all 3 artists and throughout the years has contributed and aided many other artists such as Frisco and Wiley to put out mixtapes, along with JME (4 mixtapes) and Skepta's September 2007 release 'Greatest Hits', which was distributed nationwide.

However now, Wiley left because he found mainstream chart success with Roll Deep, a crew that he co-founded and has enjoyed two number one hit singles with on the UK Top 40 Chart. He also had an ongoing 'beef' with Skepta, with both artists creating diss tracks, Wiley's 'Barnet' and Skepta's 'House in the Country' were both uploaded onto YouTube by both artists. However, this 'beef' was later proved to be false, as Skepta has stated in interviews, over Twitter, and whilst appearing on Ustream.

Skepta has released three singles off his third studio album, Doin' It Again (first with a major label). Titled "Bad Boy", "Rescue Me" and "Cross My Heart" featuring Preeya Kalidas, as well as a video for the Hello Good Morning (Grime Remix).

All singles charted in the Top 40 of the UK Singles Chart, with "Rescue Me" being the most successful at number 14. The chart position of "Cross My Heart" was fairly disappointing coming in at number 31 and dropping out of the Top 40 a week later, bearing in mind it had the most promotion out of any of the tracks. After the success of his first single "Bad Boy", Skepta's videos were removed from his own channel and promoted through All Around The World (a division of Universal Records).

His tracks were also premiered on the official website of the label.

It is expected that "Doin' It Again" will be either released on or in partnership with All Around The World records, scheduled for a release of 31 January 2011 for digital download and on 7 February 2011 as a CD.

Follow Boomplay and keep up to date with latest Skepta songs and information.

Skepta Songs
• Energy (Stay Far Away) ft. WizKid
• Greatest Hits (2007)
• Microphone Champion (2009)
• Doin' It Again (2011)
• Konnichiwa (2016)
• Ignorance Is Bliss (2019)
• Insomnia (with Chip and Young Adz) (2020)
• Joseph Junior Adenuga (2006)
• Been There Done That (2010)
• Community Payback (2011)
• Blacklisted (2012)
• The Tim Westwood Mix (2015)
• All In (2021)

AWARDS
• BET Award for Best International Act: UK 2016
• Ivor Novello Awards for Songwriter of the Year 2017
• NME Award for Best British Male Artist 2017
• Ivor Novello Awards for Best Contemporary Song 2017
• Nigeria Entertainment Award for Diaspora Artist of the Year 2018

Skepta songs are included in Boomplay music playlists. Search to stream and download Skepta songs MP3/ single/ albums on the Boomplay.
New Comments(
8

)
FAQs about Skepta
Where is Skepta from?
He is from United Kingdom.
How to download songs of Skepta?
You can download songs of Skepta from Boomplay App for free.
Firstly, install Boomplay app on your mobile phone.
Secondly, navigate to the song you would like to download.
Thirdly, Tap on More > Download.