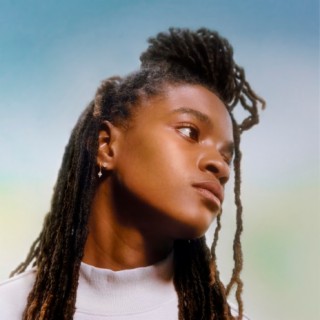 Koffee
Current #2,348

All Time #2,514

Koffee is a popular Jamaican reggae singer, songwriter, rapper, deejay, and guitarist who is best known for her hit single 'Toast'. Many of Koffee songs become very popular and trendy online with a great number of streaming and downloads on Boomplay.

Koffee was born Mikayla Simpson on 16 February 2000 in Spanish Town, Jamaica. She was raised by a single mother in Ethel View. She has a younger brother called Karma who is also a talented musician.

Career
Koffee attended the Ardenne High School in Kingston where she won her school's talent show which also happened to be an audition. She later learns music theory and vocal technique in her high school choir. All this happened in 2016.

Koffee released her first single in 2017 as a tribute to the legendary Usain Bolt which went viral on social media. The rest they say is history.

Follow Boomplay and keep up-to-date with the latest Koffee songs and information.

Koffee Songs
• Toast
• Rapture
• Pressure
• Burning
• Blazin
• Legend

Achievement
Koffee became the youngest person and only woman to be awarded in the Best Reggae Album category when her 2019 EP Rapture won the Grammy Award for Best Reggae Album at the 62nd Annual Grammy Awards.

Koffee songs are included in Boomplay music playlists. Search to stream and download Koffee songs MP3/ single/ albums on the platform....more

Country/Region : Jamaica
Listen to Koffee's new songs including "Pillies ft. EB Mando", and many more. Enjoy Koffee's latest songs and explore the Koffee's new music albums. If you want to download Koffee songs MP3, use the Boomplay App to download the Koffee songs for free. Discover Koffee's latest songs, popular songs, trending songs all on Boomplay.
Koffee is a popular Jamaican reggae singer, songwriter, rapper, deejay, and guitarist who is best known for her hit single 'Toast'. Many of Koffee songs become very popular and trendy online with a great number of streaming and downloads on Boomplay.

Koffee was born Mikayla Simpson on 16 February 2000 in Spanish Town, Jamaica. She was raised by a single mother in Ethel View. She has a younger brother called Karma who is also a talented musician.

Career
Koffee attended the Ardenne High School in Kingston where she won her school's talent show which also happened to be an audition. She later learns music theory and vocal technique in her high school choir. All this happened in 2016.

Koffee released her first single in 2017 as a tribute to the legendary Usain Bolt which went viral on social media. The rest they say is history.

Follow Boomplay and keep up-to-date with the latest Koffee songs and information.

Koffee Songs
• Toast
• Rapture
• Pressure
• Burning
• Blazin
• Legend

Achievement
Koffee became the youngest person and only woman to be awarded in the Best Reggae Album category when her 2019 EP Rapture won the Grammy Award for Best Reggae Album at the 62nd Annual Grammy Awards.

Koffee songs are included in Boomplay music playlists. Search to stream and download Koffee songs MP3/ single/ albums on the platform.