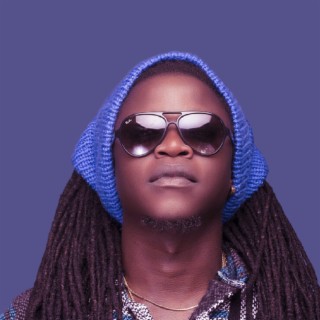 General Pype
Current #23.4k

All Time #6,875

General Pype
Bio
General Pype is a Nigerian reggae artist. Born Olayiwola Ibrahim Majekodunmi, he hails from Ogun state and attended secondary school in Lagos. In the nineties in school in joined a 30-man classical band. Pype (as Majek) performed with the group at several venues including the Eagle Square in Nigeria's capital, Abuja.

He pulled out of the group to pursue his other music interests. His manager named him 'Pype,' an acronym for Prolific Youth Positive Entertainer, and by 2005 he had become a reggae/dancehall artist. Among his influences are Fela Anikulapo Kuti, Barry White, Majek Fashek, Barry White, Supercat and Don Carlos. As well as Sean Paul, Bob Marley, Barrington Levy and Sizzla.

His single 'Keep it Cool' (2007) was featured in the American television series 'The Shield'. His songs Champion (2009) and Give it to Me (2012) were popular in the country. General has won several awards, notably the Best Dancehall/Ragga video category at the Channel O Music Video Award in 2010.

An anticipated debut album, expected to be released under labels Podium Vybez and the defunct Storm 360, is yet to materialise....more

Country/Region : Nigeria
Songs

(12)

Albums

(11)

Playlists

(2)
1

2

3

4

5

6

7

8

9

10

11

12
Listen to General Pype's new songs including "Champion (Remix) ft. DaGrin, Vector, Naeto C, Sasha & GT Da Guitarman", "Give It To Me", "All The Loving ft. Burnaboy & Phyno" and many more. Enjoy General Pype's latest songs and explore the General Pype's new music albums. If you want to download General Pype songs MP3, use the Boomplay App to download the General Pype songs for free. Discover General Pype's latest songs, popular songs, trending songs all on Boomplay.
General Pype
Bio
General Pype is a Nigerian reggae artist. Born Olayiwola Ibrahim Majekodunmi, he hails from Ogun state and attended secondary school in Lagos. In the nineties in school in joined a 30-man classical band. Pype (as Majek) performed with the group at several venues including the Eagle Square in Nigeria's capital, Abuja.

He pulled out of the group to pursue his other music interests. His manager named him 'Pype,' an acronym for Prolific Youth Positive Entertainer, and by 2005 he had become a reggae/dancehall artist. Among his influences are Fela Anikulapo Kuti, Barry White, Majek Fashek, Barry White, Supercat and Don Carlos. As well as Sean Paul, Bob Marley, Barrington Levy and Sizzla.

His single 'Keep it Cool' (2007) was featured in the American television series 'The Shield'. His songs Champion (2009) and Give it to Me (2012) were popular in the country. General has won several awards, notably the Best Dancehall/Ragga video category at the Channel O Music Video Award in 2010.

An anticipated debut album, expected to be released under labels Podium Vybez and the defunct Storm 360, is yet to materialise.
New Comments(
10

)