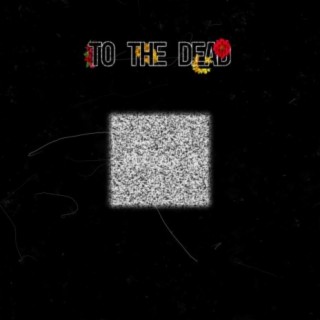 Gabrielknowseverything
Current #9,622

All Time #12k

Gabriel Al-Shaer, A.K.A Gabrielknowseverything, was born and raised in Lakeland, FL, although his father is an immigrant/refugee of Palestinian descent. The specific genre of music he writes and produces is Alternative with elements of Pop, R&B, Hip-Hop, LoFi, Folk, and Singer-Songwriter. As the mixed son of a Palestinian refugee father and an American mother, Gabriel's entire life has been defined by the reconciliation of two seemingly opposed cultures and religious systems. Gabriel's message is all about self-actualization in the face of not quite being a part of any one culture or influence. This is why he labels his music as alternative - it doesn't quite fit into any one, other category. If anybody finds inspiration in his music or journey, Gabriel hopes it is the realization that you don't have to fit in to properly stand out. Gabriel has been blessed with the opportunity to open for a number of established artists including Jayaire Woods, Niko IS, Twelve'Len, Tyla Yaweh, Drex Carter and Saba. In October 2018, He sold out his first headlining show at Soundbar in Orlando with nearly 250 in appearance. His total number of streams, at this point, is quickly approaching over 500,000 and his most recent album, Philistine, which dropped in October 2020, has gone well over 100,000 streams on Spotify alone. His sound is influenced by Frank Ocean, The Weeknd, Post Malone and Drake - drawing on mainstream, alternative r&b/pop sounds.

...more

Country/Region : United States
Songs

(14)

Albums

(4)

Playlists

(0)
1

2

3

4

5

6

7

8

9

10

11

12

13

14
Listen to Gabrielknowseverything's new songs including "Arise", "Look Up", "FAKE ISH" and many more. Enjoy Gabrielknowseverything's latest songs and explore the Gabrielknowseverything's new music albums. If you want to download Gabrielknowseverything songs MP3, use the Boomplay App to download the Gabrielknowseverything songs for free. Discover Gabrielknowseverything's latest songs, popular songs, trending songs all on Boomplay.
Gabriel Al-Shaer, A.K.A Gabrielknowseverything, was born and raised in Lakeland, FL, although his father is an immigrant/refugee of Palestinian descent. The specific genre of music he writes and produces is Alternative with elements of Pop, R&B, Hip-Hop, LoFi, Folk, and Singer-Songwriter. As the mixed son of a Palestinian refugee father and an American mother, Gabriel's entire life has been defined by the reconciliation of two seemingly opposed cultures and religious systems. Gabriel's message is all about self-actualization in the face of not quite being a part of any one culture or influence. This is why he labels his music as alternative - it doesn't quite fit into any one, other category. If anybody finds inspiration in his music or journey, Gabriel hopes it is the realization that you don't have to fit in to properly stand out. Gabriel has been blessed with the opportunity to open for a number of established artists including Jayaire Woods, Niko IS, Twelve'Len, Tyla Yaweh, Drex Carter and Saba. In October 2018, He sold out his first headlining show at Soundbar in Orlando with nearly 250 in appearance. His total number of streams, at this point, is quickly approaching over 500,000 and his most recent album, Philistine, which dropped in October 2020, has gone well over 100,000 streams on Spotify alone. His sound is influenced by Frank Ocean, The Weeknd, Post Malone and Drake - drawing on mainstream, alternative r&b/pop sounds.
New Comments(
0

)

What do you think of this artist?