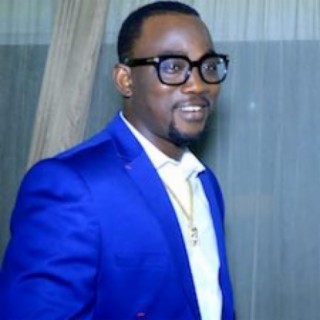 Pasuma
Current #1,064

All Time #1,104

Wasiu Alabi Pasuma born on 27 November, 1967 in Mushin, Lagos also known as "Oganla", is a Nigerian film actor and Fuji musician. Many of Pasuma songs become very popular and trendy online with a great number of streaming and downloads on Boomplay.

The Oganla of Fuji was born to the Odetolas and became a successful musician everyone now is calling Pasuma. He was born at Mushin in Lagos State which, as he once said, put a great influence on his career. Later, he was brought up in Kwara State, western Nigeria. In 1973, Pasuma entered Muslim Mission Primary School, and 6 years later he moved to Nigerian Model High School to pursue his secondary school education.

Career
Pasuma is believed to have initiated his music career at his much-admired Mushin where he began his life. In 1983, the well-known musician began putting words together to form his musical compositions. Meanwhile, he couldn't have begun this course in any place other than his greatly-adored Mushin. From his words, it has been obviously pointed out that his deep affection for Mushin and its people is very significant and it is a thing that will continually live within memory.

Being his first attempt at releasing any Fuji album, Pasuma was able to come up with Recognition'' in 1993. His first album "Recognition'' became a success and gradually, his fame grew within and beyond Mushin.

Versatility is seemingly a desirable quality but not everyone has what it takes to appear versatile. With relevance to this impression, Pasuma has proved to be versatile in some measure as regards his active involvement in Yoruba movies, his persistent devotion to his Fuji music industry and the frequency with which he is spotted in collaboration with Hip-Hop musicians. To enlarge upon his appearance in the theatrical industry, he has appeared as an actor in a number of Yoruba Nollywood movies including Alenibare, Aworawo, Iyanje, etc.

As an artist who is devoted to collaborating with other veteran actors, Pasuma has spent some ample time in partnership with Bola Abimbola and the well known King Sunny Ade.

Follow Boomplay and keep up-to-date with the latest Pasuma songs and information.

Pasuma Songs and Albums
• MMM
• Recognition
• Choice
• Orobokibo
• Computer
• The man
• Confidence
• London experience
• London Scope
• African Puff Daddy
• Entertainer
• American
• Extravaganzer
• Desperado
• High level and joker (2in1)
• Judgment
• Unique and superior (2in1)
• Fuji Motion
• Maintain and Sustain (2in1)
• Initiator
• Importer and exporter (2 in 1)
• Stability
• In and out
• Brain box and Stadium (2in1)
• Infinity
• Role Model
• Feel it
• Ability
• Yankee Party Time
• Sure pass
• Influential
• Purity
• December tonic
• Torin tilu
• My World (Hip-hop album)
• Me, Myself and I
• Undefeated
• Compatibility
• Goodness and Mercy
• Wisdom and Maturity
• Gratitude
• Testimony and Advice

Pasuma songs are included in Boomplay music playlists. Search to stream and download Pasuma songs MP3/ single/ albums on the platform....more

Country/Region : Nigeria
Listen to Pasuma's new songs including "M.M.M", "Oluyole Carnival", "Adua" and many more. Enjoy Pasuma's latest songs and explore the Pasuma's new music albums. If you want to download Pasuma songs MP3, use the Boomplay App to download the Pasuma songs for free. Discover Pasuma's latest songs, popular songs, trending songs all on Boomplay.
Wasiu Alabi Pasuma born on 27 November, 1967 in Mushin, Lagos also known as "Oganla", is a Nigerian film actor and Fuji musician. Many of Pasuma songs become very popular and trendy online with a great number of streaming and downloads on Boomplay.

The Oganla of Fuji was born to the Odetolas and became a successful musician everyone now is calling Pasuma. He was born at Mushin in Lagos State which, as he once said, put a great influence on his career. Later, he was brought up in Kwara State, western Nigeria. In 1973, Pasuma entered Muslim Mission Primary School, and 6 years later he moved to Nigerian Model High School to pursue his secondary school education.

Career
Pasuma is believed to have initiated his music career at his much-admired Mushin where he began his life. In 1983, the well-known musician began putting words together to form his musical compositions. Meanwhile, he couldn't have begun this course in any place other than his greatly-adored Mushin. From his words, it has been obviously pointed out that his deep affection for Mushin and its people is very significant and it is a thing that will continually live within memory.

Being his first attempt at releasing any Fuji album, Pasuma was able to come up with Recognition'' in 1993. His first album "Recognition'' became a success and gradually, his fame grew within and beyond Mushin.

Versatility is seemingly a desirable quality but not everyone has what it takes to appear versatile. With relevance to this impression, Pasuma has proved to be versatile in some measure as regards his active involvement in Yoruba movies, his persistent devotion to his Fuji music industry and the frequency with which he is spotted in collaboration with Hip-Hop musicians. To enlarge upon his appearance in the theatrical industry, he has appeared as an actor in a number of Yoruba Nollywood movies including Alenibare, Aworawo, Iyanje, etc.

As an artist who is devoted to collaborating with other veteran actors, Pasuma has spent some ample time in partnership with Bola Abimbola and the well known King Sunny Ade.

Follow Boomplay and keep up-to-date with the latest Pasuma songs and information.

Pasuma Songs and Albums
• MMM
• Recognition
• Choice
• Orobokibo
• Computer
• The man
• Confidence
• London experience
• London Scope
• African Puff Daddy
• Entertainer
• American
• Extravaganzer
• Desperado
• High level and joker (2in1)
• Judgment
• Unique and superior (2in1)
• Fuji Motion
• Maintain and Sustain (2in1)
• Initiator
• Importer and exporter (2 in 1)
• Stability
• In and out
• Brain box and Stadium (2in1)
• Infinity
• Role Model
• Feel it
• Ability
• Yankee Party Time
• Sure pass
• Influential
• Purity
• December tonic
• Torin tilu
• My World (Hip-hop album)
• Me, Myself and I
• Undefeated
• Compatibility
• Goodness and Mercy
• Wisdom and Maturity
• Gratitude
• Testimony and Advice

Pasuma songs are included in Boomplay music playlists. Search to stream and download Pasuma songs MP3/ single/ albums on the platform.
New Comments(
179

)
FAQs about Pasuma
Where is Pasuma from?
He is from Nigeria.
How to download songs of Pasuma?
You can download songs of Pasuma from Boomplay App for free.
Firstly, install Boomplay app on your mobile phone.
Secondly, navigate to the song you would like to download.
Thirdly, Tap on More > Download.