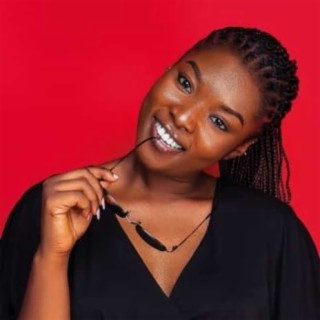 Queen Ayorkor
Current #32.2k

All Time #11.1k

Queen Ayorkor is a Ghanaian female singer, signed under West Jam Entertainment Records. Many of Queen Ayorkor songs become very popular and trendy online with a great number of streaming and downloads on Boomplay. She was born and raised in Accra, Ghana.

Career
Ayorkor is a soulful musician who effortlessly moves the stage when she performs. She has genuine taste in music that drives her to invest tirelessly in her craft. Her art is her music and she projects' that as her lyrics roll off her soul and touch her audiences. When it comes to soul music, Ayorkor has grown into a masterpiece of her time as she embraces her African culture in her music.

She has been dropping back-to-back hit scenes throughout her music career.

Follow Boomplay and keep up to date with the latest Queen Ayorkor songs and information.

Queen Ayorkor Songs
• Money
• Bestie
• Saa Side Ho
• Ba Sumor Mi
• Aayalolo
• Faya

Queen Ayorkor songs are included in Boomplay music playlists. Search to stream and download Queen Ayorkor songs MP3/ single/ albums on the platform....more

Country/Region : Ghana
Songs

(3)

Albums

(3)

Playlists

(9)
Listen to Queen Ayorkor's new songs including "Money", "Faya", "Saa Side Ho ft. BISA KDEI" and many more. Enjoy Queen Ayorkor's latest songs and explore the Queen Ayorkor's new music albums. If you want to download Queen Ayorkor songs MP3, use the Boomplay App to download the Queen Ayorkor songs for free. Discover Queen Ayorkor's latest songs, popular songs, trending songs all on Boomplay.
Queen Ayorkor is a Ghanaian female singer, signed under West Jam Entertainment Records. Many of Queen Ayorkor songs become very popular and trendy online with a great number of streaming and downloads on Boomplay. She was born and raised in Accra, Ghana.

Career
Ayorkor is a soulful musician who effortlessly moves the stage when she performs. She has genuine taste in music that drives her to invest tirelessly in her craft. Her art is her music and she projects' that as her lyrics roll off her soul and touch her audiences. When it comes to soul music, Ayorkor has grown into a masterpiece of her time as she embraces her African culture in her music.

She has been dropping back-to-back hit scenes throughout her music career.

Follow Boomplay and keep up to date with the latest Queen Ayorkor songs and information.

Queen Ayorkor Songs
• Money
• Bestie
• Saa Side Ho
• Ba Sumor Mi
• Aayalolo
• Faya

Queen Ayorkor songs are included in Boomplay music playlists. Search to stream and download Queen Ayorkor songs MP3/ single/ albums on the platform.