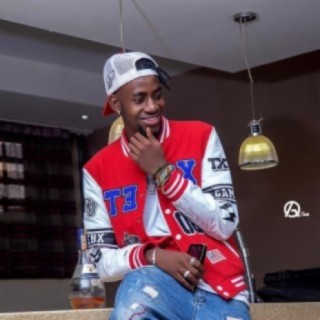 Liam Voice
Current #430

All Time #797

Zisabusolo Willy, better known on stage as Liam Voice also known as 'Voice Boy', is a Ugandan vocalist and recording artist signed to Mama Baba Entertainment's Cloud Africa record label. He was born in the Ugandan capital of Kampala in 1998. Many of Liam's Songs became very popular and trendy on social media in line with a great number of streaming and downloads on Boomplay.

Career
His passion for music started in the early 2015 when he was still in secondary school where he often participated in School Dance And Singing Competition and this inspired him to pursue music further.

His love for music began in early 2015, while still in secondary school when he frequently competed in School Dance and Singing Competitions, which motivated him to pursue music further due to his lovely and strong voice. After working as, a backing vocalist for various performers for Xtreme Arts Records Mutundwe, Liam got valuable expertise and chose to start his own music career as a solo artist....more

Country/Region : Uganda
Songs

(4)

Albums

(4)

Playlists

(0)

Similar Artists

(10)
Listen to Liam Voice's new songs including "Dear Ex", "Bus", "Guma" and many more. Enjoy Liam Voice's latest songs and explore the Liam Voice's new music albums. If you want to download Liam Voice songs MP3, use the Boomplay App to download the Liam Voice songs for free. Discover Liam Voice's latest songs, popular songs, trending songs all on Boomplay.
Zisabusolo Willy, better known on stage as Liam Voice also known as 'Voice Boy', is a Ugandan vocalist and recording artist signed to Mama Baba Entertainment's Cloud Africa record label. He was born in the Ugandan capital of Kampala in 1998. Many of Liam's Songs became very popular and trendy on social media in line with a great number of streaming and downloads on Boomplay.

Career
His passion for music started in the early 2015 when he was still in secondary school where he often participated in School Dance And Singing Competition and this inspired him to pursue music further.

His love for music began in early 2015, while still in secondary school when he frequently competed in School Dance and Singing Competitions, which motivated him to pursue music further due to his lovely and strong voice. After working as, a backing vocalist for various performers for Xtreme Arts Records Mutundwe, Liam got valuable expertise and chose to start his own music career as a solo artist.
New Comments(
235

)