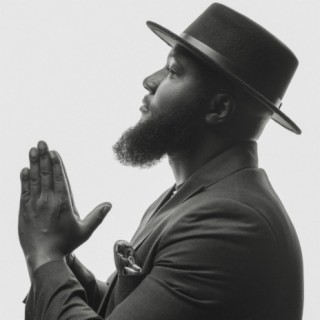 Steph Kapela
Current #99k+

All Time #13.7k

Stephen Nyankuru professionally known as Steph Kapela is a Kenyan rapper, singer and songwriter born and raised in Nairobi Kenya. Many of Steph Kapela's songs become very popular and trendy online with a great number of streams and downloads on Boomplay.

Steph Kapela migrated to America in 2005 and came back to Kenya in June 2015 where he began his career in music under Atwaal Music Label.

CAREER
After signing with Atwaal Music in 2015, Steph Kapela released several hit songs including Got The Sauce, The Man and By Faith which garnered him a lot of attention in the Kenyan hip hop community.

In 2018 Steph Kapela caught the attention of hip hop icon Khaligraph Jones who featured him on his cypher titled Khali Cartel 2 in which Steph delivered a show stopping verse that boosted his popularity.

In 2019 Steph Kapela released his debut project titled 'Free Steph' a five track EP under Callivan Creatives which was well received by fans receiving close to 200,000 streams on Boomplay.

In 2020 Steph released his debut album titled Vikky Secrets which spawned the hit Taste and received over 100,000 stream on Boomplay.

Follow Boomplay and keep up-to-date with the latest Steph Kapela's songs and information.

Steph Kapela's Songs
• Steph Kapela's most popular songs include;
• Pilka Pilka
• Corazon
• Wewe Ni Nani
• Taste
• Tele
• Too Easy
• Walahi

ACHIEVEMENTS
Steph Kapela has surpassed 450,000 streams on Boomplay and 960,000 views on Youtube.

Steph Kapela's songs are included in Boomplay music playlists. Search to stream and download Steph Kapela's songs MP3/ single/ albums on the platform...more

Country/Region : Kenya
Listen to Steph Kapela's new songs including "Walahi", "Exposure", "Too Easy" and many more. Enjoy Steph Kapela's latest songs and explore the Steph Kapela's new music albums. If you want to download Steph Kapela songs MP3, use the Boomplay App to download the Steph Kapela songs for free. Discover Steph Kapela's latest songs, popular songs, trending songs all on Boomplay.
Stephen Nyankuru professionally known as Steph Kapela is a Kenyan rapper, singer and songwriter born and raised in Nairobi Kenya. Many of Steph Kapela's songs become very popular and trendy online with a great number of streams and downloads on Boomplay.

Steph Kapela migrated to America in 2005 and came back to Kenya in June 2015 where he began his career in music under Atwaal Music Label.

CAREER
After signing with Atwaal Music in 2015, Steph Kapela released several hit songs including Got The Sauce, The Man and By Faith which garnered him a lot of attention in the Kenyan hip hop community.

In 2018 Steph Kapela caught the attention of hip hop icon Khaligraph Jones who featured him on his cypher titled Khali Cartel 2 in which Steph delivered a show stopping verse that boosted his popularity.

In 2019 Steph Kapela released his debut project titled 'Free Steph' a five track EP under Callivan Creatives which was well received by fans receiving close to 200,000 streams on Boomplay.

In 2020 Steph released his debut album titled Vikky Secrets which spawned the hit Taste and received over 100,000 stream on Boomplay.

Follow Boomplay and keep up-to-date with the latest Steph Kapela's songs and information.

Steph Kapela's Songs
• Steph Kapela's most popular songs include;
• Pilka Pilka
• Corazon
• Wewe Ni Nani
• Taste
• Tele
• Too Easy
• Walahi

ACHIEVEMENTS
Steph Kapela has surpassed 450,000 streams on Boomplay and 960,000 views on Youtube.

Steph Kapela's songs are included in Boomplay music playlists. Search to stream and download Steph Kapela's songs MP3/ single/ albums on the platform
New Comments(
16

)
FAQs about Steph Kapela
Where is Steph Kapela from?
He is from Kenya.
How to download songs of Steph Kapela?
You can download songs of Steph Kapela from Boomplay App for free.
Firstly, install Boomplay app on your mobile phone.
Secondly, navigate to the song you would like to download.
Thirdly, Tap on More > Download.