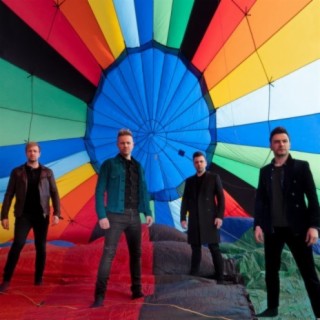 Westlife
Current #324

All Time #413

Westlife is an Irish boy band formed in Sligo in 1998. Many of Westlife songs become very popular and trendy online with a great number of streaming and downloads on Boomplay. The group currently consists of members Shane Filan, Mark Feehily, Kian Egan, and Nicky Byrne; one of its original members, Brian McFadden, departed the band in 2004. The group disbanded in 2012 and later reunited in 2018.

Kian Egan, Mark Feehily and Shane Filan, all schoolmates in Summerhill College in Sligo, Ireland, participated in a school production of Grease with fellow Sligo men Derrick Lacey, Graham Keighron, and Michael Garrett. They considered it as the start of Westlife. The sextet formed a pop vocal group called Six as One in 1997, which they later renamed IOYOU.

Career
Westlife's debut album and single coincided with the apogee of boy band popularity, and their success was most apparent in Ireland, the UK, and most of African, Asian, Australian and European continental countries. They had album certifications in Brazil, Mexico, Philippines and the United States as well. They had 13 worldwide concert tours and sold over 5.5 million tickets.

In April 2001, over one million fans wanted to chat with the lads from 122 countries. Voted worldwide as the best boy band on MTV Battle of the Boybands with thirty-two bands in the choices in 2012. Their battle between Backstreet Boys garnered the highest rate of votes with more than one million in a specific voting time only.

Westlife is mainly a pop, pop/rock, club/dance, dance-pop, contemporary pop/rock, teen pop male group. They cited Michael Jackson and Backstreet Boys as their musical influences

Westlife also officially released some products, aside from their music releases, some of them include video games, Cadbury chocolates, books, calendars, and tour merchandise such as T-shirts, jewellery, stationery, toiletries, dolls, watches, clocks, mugs, duvets, wallpaper, key chains, and posters. Their second studio album Coast to Coast received additional products, mostly in Asia, that included MRT transport ticket, picture card calendar, postcard set, signed fold-out poster, glossy slipcase and Filofax.

They also received sponsorship from Tayto in 2000 and for their concert tours from Calvin Klein in 2001, Adidas in 2002 and Volkswagen in 2011. They have official and unofficial books released, including the book written by the members of Westlife, which was released on 16 June 2008 by HarperCollins UK Publishing entitled, 'Westlife - Our Story', as part of their 10th year celebration. The band released two perfume gift sets, "X" and "With Love".

The group has supported various charitable causes. They were involved in the "Helping For Haiti" charity single that was released in February 2010.

Achievements
Westlife has earned a total of 94 awards some of their major awards are:
• Two Brit Awards
• Five Capital FM/Radio Awards
• Two Digital Awards
• Three GAY Awards
• Three Disney Kids Awards
• Two IFPI
• Twelve Meteor Music Awards
• One MTV Awards
• Fourteen Smash Hits Awards

Follow Boomplay and keep up to date with the latest Westlife songs and information.

Westlife Songs and Albums
• Until the End of Time
• Seasons in the Sun
• Everybody Knows
• Let's Make Tonight Special
• Don't Calm the Storm
• If I Let You Go
• Flying Without Wings
• Fool Again
• No No
• Don't Wanna Fight
• Change the World
• Moments
• I Need You
• Miss You
• Open Your Heart
• Try Again
• What I Want Is What I've Got
• We Are One
• Can't Lose What You Never Had
• Story Of Love
• That's What It's All About
• On The Wings Of Love
• Tunnel of Love
• My Private Movie
• My Love
• What Makes a Man
• I Lay My Love on You
• When You're Looking Like That
• Close
• Somebody Needs Yo
• Swear It Again (Album)
• Westlife (Album)
• Flying Without Wings (Album)
• Coast to Coast (Album)
• World of Our Own (Album)
• Turnaround (Album)
• Back Home (Album)

Westlife songs are included in Boomplay music playlists. Search to stream and download Westlife songs MP3/ single/ albums on the platform....more

Country/Region : Ireland
Songs

(0)

Albums

(0)

Playlists

(20)

Similar Artists

(10)
Listen to Westlife's new songs including and many more. Enjoy Westlife's latest songs and explore the Westlife's new music albums. If you want to download Westlife songs MP3, use the Boomplay App to download the Westlife songs for free. Discover Westlife's latest songs, popular songs, trending songs all on Boomplay.
Westlife is an Irish boy band formed in Sligo in 1998. Many of Westlife songs become very popular and trendy online with a great number of streaming and downloads on Boomplay. The group currently consists of members Shane Filan, Mark Feehily, Kian Egan, and Nicky Byrne; one of its original members, Brian McFadden, departed the band in 2004. The group disbanded in 2012 and later reunited in 2018.

Kian Egan, Mark Feehily and Shane Filan, all schoolmates in Summerhill College in Sligo, Ireland, participated in a school production of Grease with fellow Sligo men Derrick Lacey, Graham Keighron, and Michael Garrett. They considered it as the start of Westlife. The sextet formed a pop vocal group called Six as One in 1997, which they later renamed IOYOU.

Career
Westlife's debut album and single coincided with the apogee of boy band popularity, and their success was most apparent in Ireland, the UK, and most of African, Asian, Australian and European continental countries. They had album certifications in Brazil, Mexico, Philippines and the United States as well. They had 13 worldwide concert tours and sold over 5.5 million tickets.

In April 2001, over one million fans wanted to chat with the lads from 122 countries. Voted worldwide as the best boy band on MTV Battle of the Boybands with thirty-two bands in the choices in 2012. Their battle between Backstreet Boys garnered the highest rate of votes with more than one million in a specific voting time only.

Westlife is mainly a pop, pop/rock, club/dance, dance-pop, contemporary pop/rock, teen pop male group. They cited Michael Jackson and Backstreet Boys as their musical influences

Westlife also officially released some products, aside from their music releases, some of them include video games, Cadbury chocolates, books, calendars, and tour merchandise such as T-shirts, jewellery, stationery, toiletries, dolls, watches, clocks, mugs, duvets, wallpaper, key chains, and posters. Their second studio album Coast to Coast received additional products, mostly in Asia, that included MRT transport ticket, picture card calendar, postcard set, signed fold-out poster, glossy slipcase and Filofax.

They also received sponsorship from Tayto in 2000 and for their concert tours from Calvin Klein in 2001, Adidas in 2002 and Volkswagen in 2011. They have official and unofficial books released, including the book written by the members of Westlife, which was released on 16 June 2008 by HarperCollins UK Publishing entitled, 'Westlife - Our Story', as part of their 10th year celebration. The band released two perfume gift sets, "X" and "With Love".

The group has supported various charitable causes. They were involved in the "Helping For Haiti" charity single that was released in February 2010.

Achievements
Westlife has earned a total of 94 awards some of their major awards are:
• Two Brit Awards
• Five Capital FM/Radio Awards
• Two Digital Awards
• Three GAY Awards
• Three Disney Kids Awards
• Two IFPI
• Twelve Meteor Music Awards
• One MTV Awards
• Fourteen Smash Hits Awards

Follow Boomplay and keep up to date with the latest Westlife songs and information.

Westlife Songs and Albums
• Until the End of Time
• Seasons in the Sun
• Everybody Knows
• Let's Make Tonight Special
• Don't Calm the Storm
• If I Let You Go
• Flying Without Wings
• Fool Again
• No No
• Don't Wanna Fight
• Change the World
• Moments
• I Need You
• Miss You
• Open Your Heart
• Try Again
• What I Want Is What I've Got
• We Are One
• Can't Lose What You Never Had
• Story Of Love
• That's What It's All About
• On The Wings Of Love
• Tunnel of Love
• My Private Movie
• My Love
• What Makes a Man
• I Lay My Love on You
• When You're Looking Like That
• Close
• Somebody Needs Yo
• Swear It Again (Album)
• Westlife (Album)
• Flying Without Wings (Album)
• Coast to Coast (Album)
• World of Our Own (Album)
• Turnaround (Album)
• Back Home (Album)

Westlife songs are included in Boomplay music playlists. Search to stream and download Westlife songs MP3/ single/ albums on the platform.
New Comments(
231

)