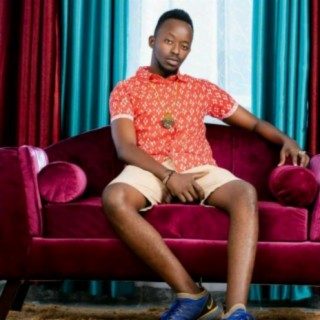 Cardiac Poet
Current #98.9k

All Time #163.3k

Oliver Mwakio alias cardiac poet, is an outgoing spoken word artist seeking to change and impact the world one word at a time. He is a ball of positive energy and is pleasant to be around. He is in his final year in the University of Nairobi pursuing a bachelor of arts in literature and performing Arts. He is a recording and performing artist. He is an all round artist as he can act, MC at events, write scripts, direct plays, do voice overs, sing with Wadau East and is a model at Chui modelling agency. He is a co host at Sauti ya Pwani FM in a weekly show dubbed Koo Store. In addition to all that, he is also a Mombassador for the Kenya Ni Mimi Campaign, an initiative started by C.A.S Nadia Ahmed. He is currently mentoring other poets as he continues to touch on issues hands cannot in the society. He aims to touch lives without pointing any fingers.


connect with him ;

IG : cardiac_poet
FB page : Cardiac Poet
You Tube : Cardiac Poet
Twitter : @Cardiacpoet
All DSPs : Cardiac Poet...more

Country/Region : Others
Songs

(35)

Albums

(30)

Playlists

(0)
1

2

3

4

5

6

7

8

9

10

11

12

13

14

15

16

17

18

19

20

21

22

23

24

25

26

27

28

29

30

31

32

33

34

35
Listen to Cardiac Poet's new songs including "Omanyala ft. Keshweezy Yk, Black Hawk, Reagan Dandy & Deadnois3", "Explosion ft. Baba Zora, Mbokani & Nate Speaks", "Wajinga Sisi" and many more. Enjoy Cardiac Poet's latest songs and explore the Cardiac Poet's new music albums. If you want to download Cardiac Poet songs MP3, use the Boomplay App to download the Cardiac Poet songs for free. Discover Cardiac Poet's latest songs, popular songs, trending songs all on Boomplay.
Oliver Mwakio alias cardiac poet, is an outgoing spoken word artist seeking to change and impact the world one word at a time. He is a ball of positive energy and is pleasant to be around. He is in his final year in the University of Nairobi pursuing a bachelor of arts in literature and performing Arts. He is a recording and performing artist. He is an all round artist as he can act, MC at events, write scripts, direct plays, do voice overs, sing with Wadau East and is a model at Chui modelling agency. He is a co host at Sauti ya Pwani FM in a weekly show dubbed Koo Store. In addition to all that, he is also a Mombassador for the Kenya Ni Mimi Campaign, an initiative started by C.A.S Nadia Ahmed. He is currently mentoring other poets as he continues to touch on issues hands cannot in the society. He aims to touch lives without pointing any fingers.


connect with him ;

IG : cardiac_poet
FB page : Cardiac Poet
You Tube : Cardiac Poet
Twitter : @Cardiacpoet
All DSPs : Cardiac Poet
New Comments(
0

)

What do you think of this artist?