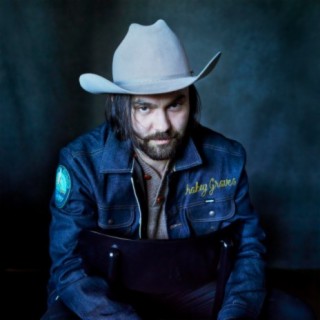 Shakey Graves
Current #99k+

All Time #362.6k

Playing a smoky, spectral fusion of blues, folk, and rock in a stripped-down one-man-band style, Shakey Graves is the stage name of singer, songwriter, and guitarist Alejandro Rose-Garcia. Born in Austin, Texas on June 4, 1987, Rose-Garcia grew up in a family that encouraged his creative pursuits -- his mother was an actress who also worked as a director and writer, while his father managed a theater. Initially, Rose-Garcia followed his interest in acting, working with his high school's drama club and later moving to Los Angeles, where he appeared in several films (including Spy Kids 3: Game Over and Material Girls), as well as landing a recurring role on the TV series Friday Night Lights. But Rose-Garcia also had a passion for music, and he wrote and recorded songs in his spare time. In 2007, Rose-Garcia attended the Old Settler's Music Festival in Driftwood, Texas, and while spending time with friends, they began coining rustic nicknames for one another; someone dubbed Rose-Garcia "Shakey Graves," and the name stuck

...more

Country/Region : United States
Songs

(0)

Albums

(0)

Playlists

(0)
Listen to Shakey Graves's new songs including and many more. Enjoy Shakey Graves's latest songs and explore the Shakey Graves's new music albums. If you want to download Shakey Graves songs MP3, use the Boomplay App to download the Shakey Graves songs for free. Discover Shakey Graves's latest songs, popular songs, trending songs all on Boomplay.
Playing a smoky, spectral fusion of blues, folk, and rock in a stripped-down one-man-band style, Shakey Graves is the stage name of singer, songwriter, and guitarist Alejandro Rose-Garcia. Born in Austin, Texas on June 4, 1987, Rose-Garcia grew up in a family that encouraged his creative pursuits -- his mother was an actress who also worked as a director and writer, while his father managed a theater. Initially, Rose-Garcia followed his interest in acting, working with his high school's drama club and later moving to Los Angeles, where he appeared in several films (including Spy Kids 3: Game Over and Material Girls), as well as landing a recurring role on the TV series Friday Night Lights. But Rose-Garcia also had a passion for music, and he wrote and recorded songs in his spare time. In 2007, Rose-Garcia attended the Old Settler's Music Festival in Driftwood, Texas, and while spending time with friends, they began coining rustic nicknames for one another; someone dubbed Rose-Garcia "Shakey Graves," and the name stuck
New Comments(
0

)

What do you think of this artist?