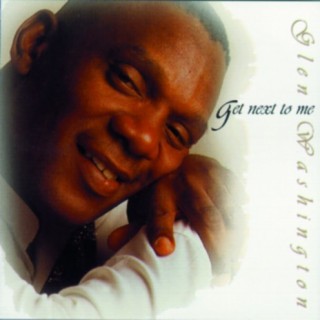 Glen Washington
Current #3,340

All Time #3,112

Glen Washington is a Jamaican reggae / soca singer-songwriter and drummer. Many of Glen Washington songs become very popular and trendy online with a great number of streaming and downloads on Boomplay.

Born in the parish of Clarendon, Jamaica. "The race is not for the swift, but for those who can endure." The triumph of Glen Washington's endurance has been 25 years in the making. He is currently one of the most in demand artists in reggae music; this has come after many years of recording and waiting in the wings.

Career
Washington began his musical career in the early seventies as the lead singer for the group "Names And Faces." He later became the lead singer in a band called "35 Incorporated" and learned to play the drums under the guidance of then drummer, Joseph Hill. When Hill left the band, Washington filled the slot, and became a singing drummer.

In 1997, he released his debut album 'Brother To Brother' and, to date, has released 10 albums. Fans and critics alike say there is not one bad song in his catalog.

Washington made his first hit record "Rockers Not Crackers" in 1978 for the Joe Gibbs Record label; but he did not grace the charts again until the release of the hit "Kindness For Weakness" in 1998.

His musical career is reminiscent of Boris Gardener, singer, bass player and bandleader who after 25 years in the music industry recorded the golden "I Wanna Wake Up With You." In the same vein, it was thirty years after recording the classic "Black Magic Woman" that Santana went on to sweep the 2000 Grammy awards for the gigantic hit "Maria Maria".

Over the years, Washington has recorded sporadically as a solo singer and extensively as a studio drummer and has laid tracks for various artists. Simultaneously, Washington was a full-time drummer (sometimes singer) in several different bands, such as: The Avengers, The Titans, and Happiness Unlimited. With Happiness Unlimited he migrated to the USA to work with Stevie Wonder.

The other Bands he played with are Calabash and Bands that backed Artists such as Leroy Sibbles, Shinehead, Junior Reid, Gregory Isaacs, Sister Carol and the Meditations.

After a short hiatus from performing, in 1997, Washington once again pursued his solo singing career by doing some recording sessions for Studio One's, famed Producer - Clement Dodd. It was deja vu all over again with the release of Washington's awesome debut album "Brother to Brother".

It seems the Studio One sound was launching another Artist career. However, it was a year later while recording for Producers Lloyd Campbell & Jason Sterling, that Washington hit with the classic album "Next To You." It was marketed by VP Records and featured the hit song "Kindness for Weakness", all tracks on this album are considered single material.

From the resurgence of Glen Washington's singing career, his smooth, raspy, bass voice has often been likened to that of Beres Hammond. Washington says, "Beres is one of my favorite entertainers, so I regard it as a compliment to be compared with him." With the release of over forty singles and eleven albums in four years, Washington has established himself as not only a singer but also as a gifted songwriter who penned his own songs.

Other albums released by Washington are "Can't You See" produced by Jah Life Records; "Think About It" for Philip Smart; "Number One Girl" produced by Lloyd Campbell & Jason Sterling, "Solitary Red Rose" for Ruff Stuff; "Can't Keep A Good Man Down" for Don One; "Wondering Stranger" for Coxone Dodd, " Reggae Max" for Jet Star, "Free Up The Vibes" for Stingray and "Your Love" Lloyd Campbell & Jason Sterling.

Washington said, "As a drummer backing other artists, I have toured the world, playing in countries like Japan, North, South and Central America, all over Europe and all the Caribbean Islands. Now I am repeating those trips as the featured artist, and it's a great feeling to see thousands of fans coming out for my performances."

Follow Boomplay and keep up-to-date with the latest Glen Washington songs and information.

Glen Washington Songs and Albums
• Kindness For Weakness
• Brother To Brother
• Get Next To Me
• Your Love
• The Right Road
• Heart Of The City
• Destiny
• Glen Washington Meets Jah Ruby
• Masterpiece
• Vibes
• Time of My Live

Glen Washington songs are included in Boomplay music playlists. Search to stream and download Glen Washington songs MP3/ single/ albums on the platform....more

Country/Region : Jamaica
Songs

(35)

Albums

(8)

Playlists

(13)
1

2

3

4

5

6

7

8

9

10

11

12

13

14

15

16

17

18

19

20

21

22

23

24

25

26

27

28

29

30

31

32

33

34

35
Listen to Glen Washington's new songs including "Open Your Eyes", "Can't Get Away From Love", "I Found Me A Love" and many more. Enjoy Glen Washington's latest songs and explore the Glen Washington's new music albums. If you want to download Glen Washington songs MP3, use the Boomplay App to download the Glen Washington songs for free. Discover Glen Washington's latest songs, popular songs, trending songs all on Boomplay.
Glen Washington is a Jamaican reggae / soca singer-songwriter and drummer. Many of Glen Washington songs become very popular and trendy online with a great number of streaming and downloads on Boomplay.

Born in the parish of Clarendon, Jamaica. "The race is not for the swift, but for those who can endure." The triumph of Glen Washington's endurance has been 25 years in the making. He is currently one of the most in demand artists in reggae music; this has come after many years of recording and waiting in the wings.

Career
Washington began his musical career in the early seventies as the lead singer for the group "Names And Faces." He later became the lead singer in a band called "35 Incorporated" and learned to play the drums under the guidance of then drummer, Joseph Hill. When Hill left the band, Washington filled the slot, and became a singing drummer.

In 1997, he released his debut album 'Brother To Brother' and, to date, has released 10 albums. Fans and critics alike say there is not one bad song in his catalog.

Washington made his first hit record "Rockers Not Crackers" in 1978 for the Joe Gibbs Record label; but he did not grace the charts again until the release of the hit "Kindness For Weakness" in 1998.

His musical career is reminiscent of Boris Gardener, singer, bass player and bandleader who after 25 years in the music industry recorded the golden "I Wanna Wake Up With You." In the same vein, it was thirty years after recording the classic "Black Magic Woman" that Santana went on to sweep the 2000 Grammy awards for the gigantic hit "Maria Maria".

Over the years, Washington has recorded sporadically as a solo singer and extensively as a studio drummer and has laid tracks for various artists. Simultaneously, Washington was a full-time drummer (sometimes singer) in several different bands, such as: The Avengers, The Titans, and Happiness Unlimited. With Happiness Unlimited he migrated to the USA to work with Stevie Wonder.

The other Bands he played with are Calabash and Bands that backed Artists such as Leroy Sibbles, Shinehead, Junior Reid, Gregory Isaacs, Sister Carol and the Meditations.

After a short hiatus from performing, in 1997, Washington once again pursued his solo singing career by doing some recording sessions for Studio One's, famed Producer - Clement Dodd. It was deja vu all over again with the release of Washington's awesome debut album "Brother to Brother".

It seems the Studio One sound was launching another Artist career. However, it was a year later while recording for Producers Lloyd Campbell & Jason Sterling, that Washington hit with the classic album "Next To You." It was marketed by VP Records and featured the hit song "Kindness for Weakness", all tracks on this album are considered single material.

From the resurgence of Glen Washington's singing career, his smooth, raspy, bass voice has often been likened to that of Beres Hammond. Washington says, "Beres is one of my favorite entertainers, so I regard it as a compliment to be compared with him." With the release of over forty singles and eleven albums in four years, Washington has established himself as not only a singer but also as a gifted songwriter who penned his own songs.

Other albums released by Washington are "Can't You See" produced by Jah Life Records; "Think About It" for Philip Smart; "Number One Girl" produced by Lloyd Campbell & Jason Sterling, "Solitary Red Rose" for Ruff Stuff; "Can't Keep A Good Man Down" for Don One; "Wondering Stranger" for Coxone Dodd, " Reggae Max" for Jet Star, "Free Up The Vibes" for Stingray and "Your Love" Lloyd Campbell & Jason Sterling.

Washington said, "As a drummer backing other artists, I have toured the world, playing in countries like Japan, North, South and Central America, all over Europe and all the Caribbean Islands. Now I am repeating those trips as the featured artist, and it's a great feeling to see thousands of fans coming out for my performances."

Follow Boomplay and keep up-to-date with the latest Glen Washington songs and information.

Glen Washington Songs and Albums
• Kindness For Weakness
• Brother To Brother
• Get Next To Me
• Your Love
• The Right Road
• Heart Of The City
• Destiny
• Glen Washington Meets Jah Ruby
• Masterpiece
• Vibes
• Time of My Live

Glen Washington songs are included in Boomplay music playlists. Search to stream and download Glen Washington songs MP3/ single/ albums on the platform.
New Comments(
6

)
FAQs about Glen Washington
Where is Glen Washington from?
He is from Jamaica.
What are the latest songs of Glen Washington?
The latest songs of Glen Washington are Keep On Holding On ft. Irie Ites and Can't Fade Me Away.
What are the best songs of Glen Washington?
The best songs of Glen Washington are My Love, If Loving You Is Wrong and Kindness For Weakness.
What are the best albums of Glen Washington?
The best albums of Glen Washington are Get Next To Me, Number One Girl and Wanna Be Loved.
How to download songs of Glen Washington?
You can download songs of Glen Washington from Boomplay App for free.
Firstly, install Boomplay app on your mobile phone.
Secondly, navigate to the song you would like to download.
Thirdly, Tap on More > Download.