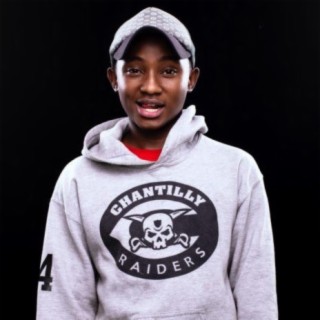 Swat Matire
Current #20.9k

All Time #14.5k

Boniface Mwangi also known as Swat Mtoto Wa Eunice or popularly as 'Swat matire' was born on 18th April 1997 in Nairobi. He is a Kenyan based rapper focusing on genge and gengetone wave musically. Many of Swat's Songs became very popular and trendy on social media in line with a great number of streaming and downloads on Boomplay.

Career
He joined Kiru Boys High School in muran'ga County for his secondary education. Growing up in Umoja neighborhoods of Nairobi East Lands, there are many ways that a young ghetto youth can practically ruin their life. The only best thing that can distract a young man from drugs and crime and try to focus on figuring out his life is music and school education.

Swat is lucky enough to have good parents that are attentive and aware of the consequences of street life so they raised him to work the right way for what he wanted to have. Swat has been a rapper from a young age where he did freestyles with his friends in school and on streets' chill spots.

He met with the group while they were friends and business partners in the streets of umoja leading to his breakthrough into the music industry in 2017 when him and his boy band group 'Ethic Entertainment' released their first hit song 'Lamba Lolo'.

The record was a straight hit due to the originality and authenticity of the lyrics that most of the fans could easily relate to. Swat has been one among the founders of the Gengetone music genre that pushed the Kenyan entertainment scene to the next level worldwide. Working under Ethic Entertainment, Swat has contributed to a lot of hit songs like lamba lolo, Pandana, Position, Figa, Bigman Bazu, the controversial song Tarimbo and many more hits that he has featured in.

Swat owes most of his success to the talent, determination and the tenacity he has to push his creative limits to be a hit maker and a reliable group member. Despite being a young man with a baby face and a deep voice, Swat has also faced challenges like being denied to perform on stage due to his underage but that never made Swat stop grinding for a spot in the podium. It is now clear that Swat is a young superstar who is too mature for his age.

While still under Ethic entertainment music group, Swat has done some solo projects and features that have grown to be straight hits. His solo song 'Gari Kubwa' received a lot of criticism but his fans were happy to hear a record from him and they will always look forward to his music.

Follow Boomplay and keep up-to-date with the latest songs of Swat and information.

Swat's Latest Songs
• Gari kubwa
• Magallis ft Lano Ranking
• Konyolo
• Riang ft Dullah
• Enthusiasm

You can stream more of latest Swat's songs for free only on Boomplay. Swat's Songs are included in Boomplay music playlists. Search, stream, and download Swat's Songs, his latest singles and albums in MP3 only on the Boomplay platform for free....more

Country/Region : Kenya
Songs

(1)

Albums

(1)

Playlists

(3)
Listen to Swat Matire's new songs including "Gari Kubwa", and many more. Enjoy Swat Matire's latest songs and explore the Swat Matire's new music albums. If you want to download Swat Matire songs MP3, use the Boomplay App to download the Swat Matire songs for free. Discover Swat Matire's latest songs, popular songs, trending songs all on Boomplay.
Boniface Mwangi also known as Swat Mtoto Wa Eunice or popularly as 'Swat matire' was born on 18th April 1997 in Nairobi. He is a Kenyan based rapper focusing on genge and gengetone wave musically. Many of Swat's Songs became very popular and trendy on social media in line with a great number of streaming and downloads on Boomplay.

Career
He joined Kiru Boys High School in muran'ga County for his secondary education. Growing up in Umoja neighborhoods of Nairobi East Lands, there are many ways that a young ghetto youth can practically ruin their life. The only best thing that can distract a young man from drugs and crime and try to focus on figuring out his life is music and school education.

Swat is lucky enough to have good parents that are attentive and aware of the consequences of street life so they raised him to work the right way for what he wanted to have. Swat has been a rapper from a young age where he did freestyles with his friends in school and on streets' chill spots.

He met with the group while they were friends and business partners in the streets of umoja leading to his breakthrough into the music industry in 2017 when him and his boy band group 'Ethic Entertainment' released their first hit song 'Lamba Lolo'.

The record was a straight hit due to the originality and authenticity of the lyrics that most of the fans could easily relate to. Swat has been one among the founders of the Gengetone music genre that pushed the Kenyan entertainment scene to the next level worldwide. Working under Ethic Entertainment, Swat has contributed to a lot of hit songs like lamba lolo, Pandana, Position, Figa, Bigman Bazu, the controversial song Tarimbo and many more hits that he has featured in.

Swat owes most of his success to the talent, determination and the tenacity he has to push his creative limits to be a hit maker and a reliable group member. Despite being a young man with a baby face and a deep voice, Swat has also faced challenges like being denied to perform on stage due to his underage but that never made Swat stop grinding for a spot in the podium. It is now clear that Swat is a young superstar who is too mature for his age.

While still under Ethic entertainment music group, Swat has done some solo projects and features that have grown to be straight hits. His solo song 'Gari Kubwa' received a lot of criticism but his fans were happy to hear a record from him and they will always look forward to his music.

Follow Boomplay and keep up-to-date with the latest songs of Swat and information.

Swat's Latest Songs
• Gari kubwa
• Magallis ft Lano Ranking
• Konyolo
• Riang ft Dullah
• Enthusiasm

You can stream more of latest Swat's songs for free only on Boomplay. Swat's Songs are included in Boomplay music playlists. Search, stream, and download Swat's Songs, his latest singles and albums in MP3 only on the Boomplay platform for free.
New Comments(
21

)
FAQs about Swat Matire
Where is Swat Matire from?
He is from Kenya.
What are the latest songs of Swat Matire?
The latest songs of Swat Matire are Mimi ft. Nastie Nastie, Love ft. Bahati and Bad Girl ft. Fathermoh & Shekina Karen.
What are the best songs of Swat Matire?
The best songs of Swat Matire are Gari Kubwa, Konyolo and Ex ft. Shekina Karen.
What are the best albums of Swat Matire?
The best albums of Swat Matire are Gari Kubwa, Konyolo and Ex.
How to download songs of Swat Matire?
You can download songs of Swat Matire from Boomplay App for free.
Firstly, install Boomplay app on your mobile phone.
Secondly, navigate to the song you would like to download.
Thirdly, Tap on More > Download.