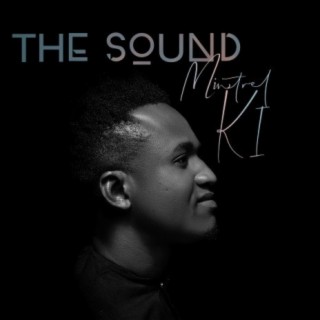 Minstrel K I
Current #99k+

All Time #16.6k

Kingsley Ameh, also known as Minstrel K.I, is a highly acclaimed singer hailing from Nigeria. He is a versatile artist, renowned for his exceptional talents as a singer, praise/worship leader, songwriter, music producer/director, and psalmist/composer. Some of his notable singles include "You are Holy," "In Your Name," "I Am That I Am," and "Yabo" (sung in Nigerian Hausa Language). In addition to these singles, he introduced his debut album, "The Sound," to the world in May 2020, followed by his debut EP, "Love Series," in August of the same year. Many of Minstrel K I's Songs became very popular and trendy on social media in line with a great number of streaming and downloads on Boomplay.
Career
K.I embarked on his musical journey back in 2006 when he joined his church choir. Over the years, he honed his musical skills and officially launched his music career in 2010. His passion for making a positive impact on the world through his music and message is deeply rooted in his profound love and relationship with Jesus Christ.
In recent times, K.I has had the privilege of touring various parts of the world, captivating audiences with his mesmerizing performances. Notably, he has collaborated with the internationally renowned gospel artist Sinach, serving as her music producer and lead soprano backup singer. Together with Sinach, he has produced and lent his vocal talents to songs like "I Fly" and "Great God."
K.I, whose birthdate is February 23, is known for his independent artist status and his role as a producer. His musical endeavors primarily fall within the genre of contemporary Christian music. He skillfully utilizes his vocal, drum, and keyboard talents to create inspirational and soul-stirring music.
Follow Boomplay and keep up to date with the latest songs of Minstrel K I and information.
Minstrel K I's Songs
• Yabo
• In Your Name
• Holy
• When We Worship
• Not A Failure
• Nagode
• God is Good
• I Have Overcome
• For My Good
etc.........more

Country/Region : Nigeria
Songs

(16)

Albums

(1)

Playlists

(0)
1

2

3

4

5

6

7

8

9

10

11

12

13

14

15

16
Listen to Minstrel K I's new songs including "Rain ft. Frank Edwards", "Upper Room", "Chriist Is Risen" and many more. Enjoy Minstrel K I's latest songs and explore the Minstrel K I's new music albums. If you want to download Minstrel K I songs MP3, use the Boomplay App to download the Minstrel K I songs for free. Discover Minstrel K I's latest songs, popular songs, trending songs all on Boomplay.
Kingsley Ameh, also known as Minstrel K.I, is a highly acclaimed singer hailing from Nigeria. He is a versatile artist, renowned for his exceptional talents as a singer, praise/worship leader, songwriter, music producer/director, and psalmist/composer. Some of his notable singles include "You are Holy," "In Your Name," "I Am That I Am," and "Yabo" (sung in Nigerian Hausa Language). In addition to these singles, he introduced his debut album, "The Sound," to the world in May 2020, followed by his debut EP, "Love Series," in August of the same year. Many of Minstrel K I's Songs became very popular and trendy on social media in line with a great number of streaming and downloads on Boomplay.
Career
K.I embarked on his musical journey back in 2006 when he joined his church choir. Over the years, he honed his musical skills and officially launched his music career in 2010. His passion for making a positive impact on the world through his music and message is deeply rooted in his profound love and relationship with Jesus Christ.
In recent times, K.I has had the privilege of touring various parts of the world, captivating audiences with his mesmerizing performances. Notably, he has collaborated with the internationally renowned gospel artist Sinach, serving as her music producer and lead soprano backup singer. Together with Sinach, he has produced and lent his vocal talents to songs like "I Fly" and "Great God."
K.I, whose birthdate is February 23, is known for his independent artist status and his role as a producer. His musical endeavors primarily fall within the genre of contemporary Christian music. He skillfully utilizes his vocal, drum, and keyboard talents to create inspirational and soul-stirring music.
Follow Boomplay and keep up to date with the latest songs of Minstrel K I and information.
Minstrel K I's Songs
• Yabo
• In Your Name
• Holy
• When We Worship
• Not A Failure
• Nagode
• God is Good
• I Have Overcome
• For My Good
etc......
New Comments(
0

)

What do you think of this artist?
FAQs about Minstrel K I
Where is Minstrel K I from?
He is from Nigeria.
How to download songs of Minstrel K I?
You can download songs of Minstrel K I from Boomplay App for free.
Firstly, install Boomplay app on your mobile phone.
Secondly, navigate to the song you would like to download.
Thirdly, Tap on More > Download.