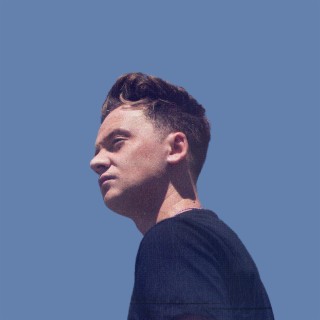 Conor Maynard
Current #887

All Time #873

Conor Paul Maynard was born Conor Paul Maynard in Brighton, England on November 21, 1992. Many of Conor Maynard songs become very popular and trendy online with a great number of streaming and downloads on Boomplay.

His father is a builder named Gary Maynard and his mother is an office worker named Helen Maynard. Both his parents were fond of Stevie Wonder and Michael Jackson which exposed Conor to music and helped him to take up a career in singing.

He started singing from a very early age but got serious about it only at the age of 15. When he was young he took piano lessons but soon gave up because he got bored by sitting still and having to learn the various scales.

Career
On May 19, 2006, Conor Maynard started his own YouTube channel and uploaded his first video in which he sang the song 'Breathe' sung earlier by another English musician, Lee Carr. He appeared in a television series 'Dream Team' in the role of Casper Rose, broadcast by 'Sky 1' in 2006.

From 2009 to 2011, Conor in collaboration with Anthony 'Anth' Melo, a rapper and a close friend, uploaded a large number of covers for songs sung by other artistes such as 'Only Girl In the World' sung by Rihanna and 'Dynamite' sung by Taio Cruz. In November 2011, Conor was nominated and participated in a contest for the 'Brand New for 2012' award conducted by MTV in which he competed against other talented singers such as Lana Del Ray, Delilah, Liane La Havas and Michael Kiwanka.

His cover for the song 'Beautiful Monster' impressed the American singer and songwriter, Ne-Yo and he took Conor under his guidance and helped him sign up with the 'Parlophone and Turn First Management' which was a subsidiary of 'Electric and Musical Industries' also known as 'EMI Records' or 'EMI Music' in 2011.

In January 31, 2012 he won the 'Brand New for 2012' contest when almost 48 per cent of the listeners voted for him. The joint collaboration of the CEO of 'Turn First' named Sarah Stennett, songwriter Sophie Stern and producer 'The Invisible Men' helped Conor c with his first single album 'Can't Say No' in the United Kingdom on April 16, 2012.

By April, 2012 more than 74,000 copies of this music video was sold and by September 2012 the music video had been viewed by more than fourteen million people. With the launch of his first single, Conor Maynard became quite famous and popular throughout the entertainment industry.

By this time he had already started working on his debut studio album titled 'Contrast'.As a prelude to this album, he released an album track titled 'Drowning' on May 1, 2012 which he offered as a free download to all those who pre-ordered a copy of his forthcoming studio album 'Contrast'.

Follow Boomplay and keep up-to-date with the latest Conor Maynard songs and information.

Conor Maynard Songs
• You Broke Me First
• Stitches
• What I Put You Through
• R U Crazy
• Early in the Morning
• Believers
• Faded
• Dance With Somebody
• Waste Your Time
• Someone You Loved
• Royalty
• Hate How Much I Love You
• Stay
• Are You Sure?
• Love Yourself
• Heartbreak Anniversary
• Crowded Room
• This Is My Version
• Vegas Girl
• Turn Around

Achievements
Conor Maynard won his first award, 'Brand New for 2012 Award' in 2012 conducted by MTV by beating an array of well known and established singers.

Conor Maynard songs are included in Boomplay music playlists. Search to stream and download Conor Maynard songs MP3/ single/ albums on the platform....more

Country/Region : United Kingdom
Songs

(0)

Albums

(0)

Playlists

(0)
Listen to Conor Maynard's new songs including and many more. Enjoy Conor Maynard's latest songs and explore the Conor Maynard's new music albums. If you want to download Conor Maynard songs MP3, use the Boomplay App to download the Conor Maynard songs for free. Discover Conor Maynard's latest songs, popular songs, trending songs all on Boomplay.
Conor Paul Maynard was born Conor Paul Maynard in Brighton, England on November 21, 1992. Many of Conor Maynard songs become very popular and trendy online with a great number of streaming and downloads on Boomplay.

His father is a builder named Gary Maynard and his mother is an office worker named Helen Maynard. Both his parents were fond of Stevie Wonder and Michael Jackson which exposed Conor to music and helped him to take up a career in singing.

He started singing from a very early age but got serious about it only at the age of 15. When he was young he took piano lessons but soon gave up because he got bored by sitting still and having to learn the various scales.

Career
On May 19, 2006, Conor Maynard started his own YouTube channel and uploaded his first video in which he sang the song 'Breathe' sung earlier by another English musician, Lee Carr. He appeared in a television series 'Dream Team' in the role of Casper Rose, broadcast by 'Sky 1' in 2006.

From 2009 to 2011, Conor in collaboration with Anthony 'Anth' Melo, a rapper and a close friend, uploaded a large number of covers for songs sung by other artistes such as 'Only Girl In the World' sung by Rihanna and 'Dynamite' sung by Taio Cruz. In November 2011, Conor was nominated and participated in a contest for the 'Brand New for 2012' award conducted by MTV in which he competed against other talented singers such as Lana Del Ray, Delilah, Liane La Havas and Michael Kiwanka.

His cover for the song 'Beautiful Monster' impressed the American singer and songwriter, Ne-Yo and he took Conor under his guidance and helped him sign up with the 'Parlophone and Turn First Management' which was a subsidiary of 'Electric and Musical Industries' also known as 'EMI Records' or 'EMI Music' in 2011.

In January 31, 2012 he won the 'Brand New for 2012' contest when almost 48 per cent of the listeners voted for him. The joint collaboration of the CEO of 'Turn First' named Sarah Stennett, songwriter Sophie Stern and producer 'The Invisible Men' helped Conor c with his first single album 'Can't Say No' in the United Kingdom on April 16, 2012.

By April, 2012 more than 74,000 copies of this music video was sold and by September 2012 the music video had been viewed by more than fourteen million people. With the launch of his first single, Conor Maynard became quite famous and popular throughout the entertainment industry.

By this time he had already started working on his debut studio album titled 'Contrast'.As a prelude to this album, he released an album track titled 'Drowning' on May 1, 2012 which he offered as a free download to all those who pre-ordered a copy of his forthcoming studio album 'Contrast'.

Follow Boomplay and keep up-to-date with the latest Conor Maynard songs and information.

Conor Maynard Songs
• You Broke Me First
• Stitches
• What I Put You Through
• R U Crazy
• Early in the Morning
• Believers
• Faded
• Dance With Somebody
• Waste Your Time
• Someone You Loved
• Royalty
• Hate How Much I Love You
• Stay
• Are You Sure?
• Love Yourself
• Heartbreak Anniversary
• Crowded Room
• This Is My Version
• Vegas Girl
• Turn Around

Achievements
Conor Maynard won his first award, 'Brand New for 2012 Award' in 2012 conducted by MTV by beating an array of well known and established singers.

Conor Maynard songs are included in Boomplay music playlists. Search to stream and download Conor Maynard songs MP3/ single/ albums on the platform.
New Comments(
47

)