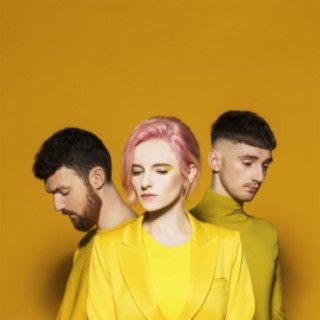 Clean Bandit
Current #1,915

All Time #3,170

Clean Bandit is a British electronic music group formed in Cambridge, England in 2008. They have had four number 1 hits and ten top 10 hits on the UK Singles Chart. Many of Clean Bandit Songs became very popular and trendy on social media in line with a great number of streaming and downloads on Boomplay.

They direct and produce their own music videos, many of which have been nominated for Brit Awards and VMAs, while two of them, Symphony and Rockabye, each have over 1 billion views on YouTube, with Rockabye having reached over 2.5 billion views. The group currently consists of founder Grace Chatto and brothers Jack and Luke Patterson.

Jack Patterson is the principal songwriter and has been awarded two Ivor Novellos for the writing of "Rather Be." The band's name, Clean Bandit, comes from a translation of a Russian phrase; the meaning is similar to the English phrase "complete bastard", though Patterson later stated that it is actually a more affectionate term similar to "utter rascal".

Many of their projects are known for blending elements of both classical and dance music, and featuring guest vocalists. Notable collaborators include Marina, Demi Lovato, Jess Glynne, Anne-Marie, Sean Paul, Zara Larsson, Julia Michaels, Luis Fonsi, Ellie Goulding, Iann Dior, Mabel, and Lizzo.

Career
Original band members Grace Chatto, Jack Patterson, Luke Patterson and Neil Amin-Smith met while studying as undergraduates at Jesus College, University of Cambridge. At the time, Amin-Smith, who attended Westminster School was leading a string quartet together with Chatto, who attended The Latymer School. The original vocalist, Ssegawa-Ssekintu Kiwanuka, left to undertake a PhD in laser analytics....more

Country/Region : United Kingdom
Songs

(0)

Albums

(0)

Playlists

(5)
Listen to Clean Bandit's new songs including and many more. Enjoy Clean Bandit's latest songs and explore the Clean Bandit's new music albums. If you want to download Clean Bandit songs MP3, use the Boomplay App to download the Clean Bandit songs for free. Discover Clean Bandit's latest songs, popular songs, trending songs all on Boomplay.
Clean Bandit is a British electronic music group formed in Cambridge, England in 2008. They have had four number 1 hits and ten top 10 hits on the UK Singles Chart. Many of Clean Bandit Songs became very popular and trendy on social media in line with a great number of streaming and downloads on Boomplay.

They direct and produce their own music videos, many of which have been nominated for Brit Awards and VMAs, while two of them, Symphony and Rockabye, each have over 1 billion views on YouTube, with Rockabye having reached over 2.5 billion views. The group currently consists of founder Grace Chatto and brothers Jack and Luke Patterson.

Jack Patterson is the principal songwriter and has been awarded two Ivor Novellos for the writing of "Rather Be." The band's name, Clean Bandit, comes from a translation of a Russian phrase; the meaning is similar to the English phrase "complete bastard", though Patterson later stated that it is actually a more affectionate term similar to "utter rascal".

Many of their projects are known for blending elements of both classical and dance music, and featuring guest vocalists. Notable collaborators include Marina, Demi Lovato, Jess Glynne, Anne-Marie, Sean Paul, Zara Larsson, Julia Michaels, Luis Fonsi, Ellie Goulding, Iann Dior, Mabel, and Lizzo.

Career
Original band members Grace Chatto, Jack Patterson, Luke Patterson and Neil Amin-Smith met while studying as undergraduates at Jesus College, University of Cambridge. At the time, Amin-Smith, who attended Westminster School was leading a string quartet together with Chatto, who attended The Latymer School. The original vocalist, Ssegawa-Ssekintu Kiwanuka, left to undertake a PhD in laser analytics.
New Comments(
12

)
FAQs about Clean Bandit
Where is Clean Bandit from?
They are from United Kingdom.