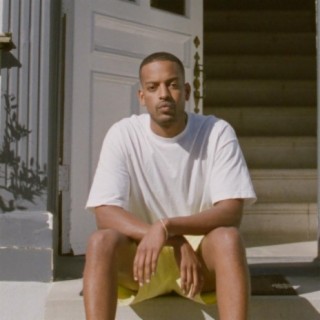 Berhana
Current #99k+

All Time #19k

Amain Berhane produces a casual and mellifluous style of R&B under the name Berhana. The singer, songwriter, and producer grew up near Atlanta, Georgia and was drawn to music as a youngster, but after high school he opted to study screenwriting at The New School in New York City and acted in some short films. Music eventually became another serious form of expression for Berhane. He made his recorded debut in 2016 with a self-titled and self-released EP. Among its six cuts was "Janet," which paid tribute to actor Janet Hubert with a clever reference to her controversial replacement as Aunt Viv on The Fresh Prince of Bel-Air. Hubert caught the song's video and expressed her appreciation via social media. Despite the support and increased exposure, Berhane took his time with new material. In March 2018, the EP received another boost from Donald Glover's Atlanta series, the "Money Bag Shorty" episode of which incorporated the closing ballad "Grey Luh

...more

Country/Region : United States
Songs

(7)

Albums

(2)

Playlists

(0)
Listen to Berhana's new songs including "Janet 🅴", "Grey Luh 🅴", "Brooklyn Drugs 🅴" and many more. Enjoy Berhana's latest songs and explore the Berhana's new music albums. If you want to download Berhana songs MP3, use the Boomplay App to download the Berhana songs for free. Discover Berhana's latest songs, popular songs, trending songs all on Boomplay.
Amain Berhane produces a casual and mellifluous style of R&B under the name Berhana. The singer, songwriter, and producer grew up near Atlanta, Georgia and was drawn to music as a youngster, but after high school he opted to study screenwriting at The New School in New York City and acted in some short films. Music eventually became another serious form of expression for Berhane. He made his recorded debut in 2016 with a self-titled and self-released EP. Among its six cuts was "Janet," which paid tribute to actor Janet Hubert with a clever reference to her controversial replacement as Aunt Viv on The Fresh Prince of Bel-Air. Hubert caught the song's video and expressed her appreciation via social media. Despite the support and increased exposure, Berhane took his time with new material. In March 2018, the EP received another boost from Donald Glover's Atlanta series, the "Money Bag Shorty" episode of which incorporated the closing ballad "Grey Luh
New Comments(
0

)

What do you think of this artist?