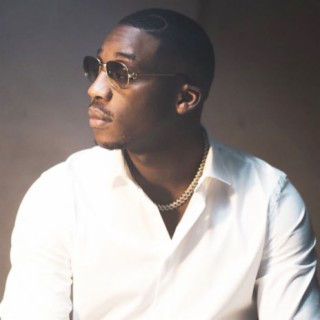 SDM
Current #277

All Time #146

C'est à Clamart, dans le sud du 92, que nait SDM. Dès sa naissance, c'est la
rumba congolaise qui le berce, cette musique qui exalte ses origines. Le rap français, il le
découvre au collège, lorsque l'un de ses amis d'enfance lui fait découvrir l'album Ouest
Side de Booba.


Puis, le DUC le prend sous son aile et lui propose de signer sur son label
92i ; « Booba m'a fait un honneur. Je n'aurais jamais imaginé ça dans ma vie »,
confie l'artiste.


Leur alliance est créée et se matérialise très vite avec le titre de SDM feat. BOOBA « La
Zone ». Les portes du succès sont grandes ouvertes : puissance vocale, froideur « lyricale
» et flow chirurgical, SDM offre aussi bien des couplets forts que des refrains entêtants.


Après nous avoir fait danser le « Yakalelo » tout l'été, SDM est désormais sous le feu des
projecteurs du rap français : nouveau challenger du game, SDM affirme son ambition
haut et fort avec « Titulaires », son banger surpuissant avec Koba LaD. La rue, il l'aime et
la connaît, son nouveau titre « Prince de la Calle » lui rend hommage.


Sur une mélodie brûlante et entêtante, SDM enchaîne les punchlines et confirme sa puissance. En
attendant l'album, son plan d'attaque sur le rap français se dessine. Autant sur des
bangers que sur des sonorités rumba, il est prêt à tout prendre sur son passage. Pour
ceux qui en douteraient encore, le rappeur a un dernier avertissement : « C'est l'début de
mon histoire et la fin d'la leurs... »....more

Country/Region : France
Songs

(0)

Albums

(1)

Playlists

(0)
Listen to SDM's new songs including and many more. Enjoy SDM's latest songs and explore the SDM's new music albums. If you want to download SDM songs MP3, use the Boomplay App to download the SDM songs for free. Discover SDM's latest songs, popular songs, trending songs all on Boomplay.
C'est à Clamart, dans le sud du 92, que nait SDM. Dès sa naissance, c'est la
rumba congolaise qui le berce, cette musique qui exalte ses origines. Le rap français, il le
découvre au collège, lorsque l'un de ses amis d'enfance lui fait découvrir l'album Ouest
Side de Booba.


Puis, le DUC le prend sous son aile et lui propose de signer sur son label
92i ; « Booba m'a fait un honneur. Je n'aurais jamais imaginé ça dans ma vie »,
confie l'artiste.


Leur alliance est créée et se matérialise très vite avec le titre de SDM feat. BOOBA « La
Zone ». Les portes du succès sont grandes ouvertes : puissance vocale, froideur « lyricale
» et flow chirurgical, SDM offre aussi bien des couplets forts que des refrains entêtants.


Après nous avoir fait danser le « Yakalelo » tout l'été, SDM est désormais sous le feu des
projecteurs du rap français : nouveau challenger du game, SDM affirme son ambition
haut et fort avec « Titulaires », son banger surpuissant avec Koba LaD. La rue, il l'aime et
la connaît, son nouveau titre « Prince de la Calle » lui rend hommage.


Sur une mélodie brûlante et entêtante, SDM enchaîne les punchlines et confirme sa puissance. En
attendant l'album, son plan d'attaque sur le rap français se dessine. Autant sur des
bangers que sur des sonorités rumba, il est prêt à tout prendre sur son passage. Pour
ceux qui en douteraient encore, le rappeur a un dernier avertissement : « C'est l'début de
mon histoire et la fin d'la leurs... ».
New Comments(
17

)
FAQs about SDM
Where is SDM from?
They are from France.