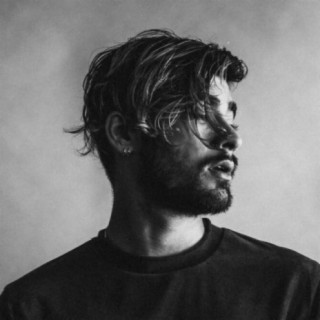 ZAYN
Current #2,453

All Time #3,699

Zain Javadd Malik (born 12 January 1993), known mononymously as Zayn, is a British singer. Many of Zayn songs become very popular and trendy online with a great number of streaming and downloads on Boomplay.

Born and raised in Bradford, Malik auditioned as a solo contestant for the British music competition television series The X Factor in 2010.

After being eliminated, Malik was brought back to the competition to form the five-piece boy band One Direction, which went on to become one of the best-selling boy bands of all time. He left the group in March 2015 and signed a solo recording contract with RCA Records.

Zayn grew up in East Bowling, Bradford, in a working-class family and neighbourhood. He attended Lower Fields Primary School and Tong High School (now Tong Leadership Academy) in Bradford. As a teenager, he took performing arts courses and appeared in school productions. He grew up listening to his father's urban music records, primarily R&B, hip hop, and reggae. He wrote raps when he was at school and sang on stage for the first time when singer Jay Sean visited his school.

Zayn also boxed for two years, from ages 15 to 17. Before beginning his music career, he intended to pursue an academic degree in English in hopes of becoming an English teacher.

Career
In 2010, 17-year-old Zayn auditioned in Manchester for the seventh series of reality television competition The X Factor. On the morning of the audition, Malik became nervous and did not want to attend, but his mother eventually forced him out of bed and coaxed him into going.

Zayn sang "Let Me Love You" by Mario as his audition song and was accepted into the next round. Upon auditioning for The X Factor, Malik stated that he was "looking for an experience".

Follow Boomplay and keep up-to-date with the latest Zayn songs and information.

Achievement.
Despite being eliminated before the final round of the competition, judges Nicole Scherzinger and Simon Cowell grouped him with fellow competitors Harry Styles, Niall Horan, Liam Payne and Louis Tomlinson to form a new act for the remainder of the show, the boy band that would become known as One Direction. The group quickly gained popularity in the UK, finished in third place, and were subsequently signed by Cowell to a reported £2 million Syco Records recording contract. They signed in North America with Columbia Records.

Zayn Albums
• Zayn has released so many albums which includes;
• Mind of Mine (2016)
• Icarus Falls (2018)
• Nobody Is Listening (2021)

Awards
Zayn has received several accolades, including an American Music Award and a MTV Video Music Award. He is the only artist to have won the Billboard Music Award for New Artist of the Year twice, receiving it once as a member of One Direction in 2013 and again in 2017 as a soloist.

Zayn songs are included in Boomplay music playlists. Search to stream and download Zayn songs MP3/ single/ albums on the platform....more

Country/Region : United Kingdom
Songs

(0)

Albums

(0)

Playlists

(19)
Listen to ZAYN's new songs including and many more. Enjoy ZAYN's latest songs and explore the ZAYN's new music albums. If you want to download ZAYN songs MP3, use the Boomplay App to download the ZAYN songs for free. Discover ZAYN's latest songs, popular songs, trending songs all on Boomplay.
Zain Javadd Malik (born 12 January 1993), known mononymously as Zayn, is a British singer. Many of Zayn songs become very popular and trendy online with a great number of streaming and downloads on Boomplay.

Born and raised in Bradford, Malik auditioned as a solo contestant for the British music competition television series The X Factor in 2010.

After being eliminated, Malik was brought back to the competition to form the five-piece boy band One Direction, which went on to become one of the best-selling boy bands of all time. He left the group in March 2015 and signed a solo recording contract with RCA Records.

Zayn grew up in East Bowling, Bradford, in a working-class family and neighbourhood. He attended Lower Fields Primary School and Tong High School (now Tong Leadership Academy) in Bradford. As a teenager, he took performing arts courses and appeared in school productions. He grew up listening to his father's urban music records, primarily R&B, hip hop, and reggae. He wrote raps when he was at school and sang on stage for the first time when singer Jay Sean visited his school.

Zayn also boxed for two years, from ages 15 to 17. Before beginning his music career, he intended to pursue an academic degree in English in hopes of becoming an English teacher.

Career
In 2010, 17-year-old Zayn auditioned in Manchester for the seventh series of reality television competition The X Factor. On the morning of the audition, Malik became nervous and did not want to attend, but his mother eventually forced him out of bed and coaxed him into going.

Zayn sang "Let Me Love You" by Mario as his audition song and was accepted into the next round. Upon auditioning for The X Factor, Malik stated that he was "looking for an experience".

Follow Boomplay and keep up-to-date with the latest Zayn songs and information.

Achievement.
Despite being eliminated before the final round of the competition, judges Nicole Scherzinger and Simon Cowell grouped him with fellow competitors Harry Styles, Niall Horan, Liam Payne and Louis Tomlinson to form a new act for the remainder of the show, the boy band that would become known as One Direction. The group quickly gained popularity in the UK, finished in third place, and were subsequently signed by Cowell to a reported £2 million Syco Records recording contract. They signed in North America with Columbia Records.

Zayn Albums
• Zayn has released so many albums which includes;
• Mind of Mine (2016)
• Icarus Falls (2018)
• Nobody Is Listening (2021)

Awards
Zayn has received several accolades, including an American Music Award and a MTV Video Music Award. He is the only artist to have won the Billboard Music Award for New Artist of the Year twice, receiving it once as a member of One Direction in 2013 and again in 2017 as a soloist.

Zayn songs are included in Boomplay music playlists. Search to stream and download Zayn songs MP3/ single/ albums on the platform.
New Comments(
32

)