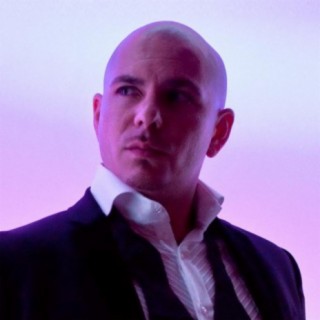 Pitbull
Current #21.1k

All Time #5,667

Pitbull invites disruption on a global scale as a GRAMMY®-winning international superstar, education advocate, business entrepreneur and motivational speaker. With countless awards, dozens of international number ones, hundreds of gold and platinum certifications, single sales of over 80 million, and cumulative views in excess of 15 billion, one of the most impressive careers in music history set the stage for him to make true change. Not only did he successfully help establish Sports Leadership Arts and Management (SLAM!) tuition-free public charter schools across the country, he was honored by the United Nations General Assembly on behalf of Clean Water Here; he is a partner in eMerge Americas, the annual tech and innovation summit in Miami; and he was honored alongside music legends as well as Nobel Peace Prize and Pulitzer Prize winners at the 2019 International Achievement Summit. Pitbull and Horizon Media have partnered to launch 305 Worldwide, a new multicultural marketing agency. The first partnership secured through 305 Worldwide is Pitbull's multiplatform marketing collaboration with Boost Mobile. Pitbull has performed for millions worldwide and even joined forces with the #1 life and business strategist, Tony Robbins, for numerous engagements around the globe. He maximizes his own creative, entrepreneurial and personal freedom yet again on the Latin album LIBERTAD 548 — his first project released independently under his own Mr. 305 Records on September 27, 2019.

...more

Country/Region : United States
Songs

(1)

Albums

(0)

Playlists

(6)
Listen to Pitbull's new songs including "Defense (The Anthem) ft. Machel Montano & Lil Jon", and many more. Enjoy Pitbull's latest songs and explore the Pitbull's new music albums. If you want to download Pitbull songs MP3, use the Boomplay App to download the Pitbull songs for free. Discover Pitbull's latest songs, popular songs, trending songs all on Boomplay.
Pitbull invites disruption on a global scale as a GRAMMY®-winning international superstar, education advocate, business entrepreneur and motivational speaker. With countless awards, dozens of international number ones, hundreds of gold and platinum certifications, single sales of over 80 million, and cumulative views in excess of 15 billion, one of the most impressive careers in music history set the stage for him to make true change. Not only did he successfully help establish Sports Leadership Arts and Management (SLAM!) tuition-free public charter schools across the country, he was honored by the United Nations General Assembly on behalf of Clean Water Here; he is a partner in eMerge Americas, the annual tech and innovation summit in Miami; and he was honored alongside music legends as well as Nobel Peace Prize and Pulitzer Prize winners at the 2019 International Achievement Summit. Pitbull and Horizon Media have partnered to launch 305 Worldwide, a new multicultural marketing agency. The first partnership secured through 305 Worldwide is Pitbull's multiplatform marketing collaboration with Boost Mobile. Pitbull has performed for millions worldwide and even joined forces with the #1 life and business strategist, Tony Robbins, for numerous engagements around the globe. He maximizes his own creative, entrepreneurial and personal freedom yet again on the Latin album LIBERTAD 548 — his first project released independently under his own Mr. 305 Records on September 27, 2019.
New Comments(
7

)
FAQs about Pitbull
Where is Pitbull from?
He is from United States.
How to download songs of Pitbull?
You can download songs of Pitbull from Boomplay App for free.
Firstly, install Boomplay app on your mobile phone.
Secondly, navigate to the song you would like to download.
Thirdly, Tap on More > Download.