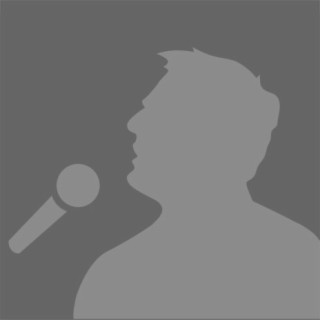 The Settlement
Current #99k+

All Time #638.5k

From the unassuming bluestone halls of Southeast Australia, to the freeways of East Coast America, The Settlement are taking their compelling brand of alternative folk rock to the big wide world with a sophomore album and appearances at some of Australia's biggest festivals this year.

The 5-piece are renowned for their dark and relentlessly catchy songs about the dissolution of love, distraction and honesty. Led by enigmatic singer Adrian Calvano, an undeniable baritone weaves an evocative tapestry of rock 'n roll scenes across The Settlement's repertoire, pulsing beneath the classic drive of a gritty guitar, laced with a soaring fiddle and founded on the experimental rhythms that gave them their uncanny energy since forming in 2015.

Their early single Clean Trouble garnered a nomination for "Best Song" in the Australian Roots Music Awards, solidifying their reputation as stalwart songwriters and recording artists, and leading to two years of international touring, extensive radio play, a Rolling Stone premiere and the release of their acclaimed debut Stand In The Middle.

The band is now heading back into studio to work on their second full-length offering with Fraser Montgomery (The Aviary Studios), with their most recent single "Loving On You" giving audiences a first taste of the characteristic energy to come, and follow-up single Take it Slow set for release on March 8th....more

Country/Region : Australia
Songs

(1)

Albums

(1)

Playlists

(0)
Listen to The Settlement's new songs including "Wasted", and many more. Enjoy The Settlement's latest songs and explore the The Settlement's new music albums. If you want to download The Settlement songs MP3, use the Boomplay App to download the The Settlement songs for free. Discover The Settlement's latest songs, popular songs, trending songs all on Boomplay.
From the unassuming bluestone halls of Southeast Australia, to the freeways of East Coast America, The Settlement are taking their compelling brand of alternative folk rock to the big wide world with a sophomore album and appearances at some of Australia's biggest festivals this year.

The 5-piece are renowned for their dark and relentlessly catchy songs about the dissolution of love, distraction and honesty. Led by enigmatic singer Adrian Calvano, an undeniable baritone weaves an evocative tapestry of rock 'n roll scenes across The Settlement's repertoire, pulsing beneath the classic drive of a gritty guitar, laced with a soaring fiddle and founded on the experimental rhythms that gave them their uncanny energy since forming in 2015.

Their early single Clean Trouble garnered a nomination for "Best Song" in the Australian Roots Music Awards, solidifying their reputation as stalwart songwriters and recording artists, and leading to two years of international touring, extensive radio play, a Rolling Stone premiere and the release of their acclaimed debut Stand In The Middle.

The band is now heading back into studio to work on their second full-length offering with Fraser Montgomery (The Aviary Studios), with their most recent single "Loving On You" giving audiences a first taste of the characteristic energy to come, and follow-up single Take it Slow set for release on March 8th.
New Comments(
0

)

What do you think of this artist?