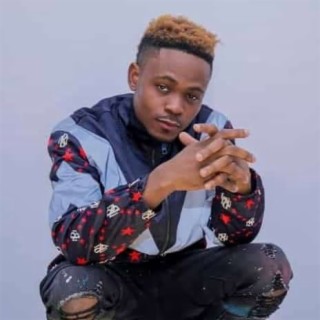 Maccasio
Current #6,224

All Time #9,883

Maccasio (born Sherif abdul Majeed) is a Ghanaian, a Tamale-based recording artist and an entertainer. He is often referred to as "Rappers Jack". Many in the music showbiz think of him as the brightest talent to have emerged from the North in recent times, with a potential to flourish in the music industry if given the necessary support. His rap is epic and usually accompanied by a repertoire of rhythms that make his fans liken him to the Ghana rap icon Sarkodie.

Maccasio often raps in his native language, Dagbani, but he is also known to be a versatile rapper with the ability to mix it with terms in English and the MOST popular Twi language.
Maccasio lunched his debut album "Boussu" (my boss) in March 2014, which reigned consistently in the three Northern Regions. His second, and perhaps most popular album, "Oshihila Nkpe" (she touches me) was launched in 2015. .Its launch at the Picona Gardens was explosive in literal terms, as crowds of music fans jumped onto the stage to idolize their most-loved artist, creating scenes reminiscent of the birth of a hero. And recently launched his third studio album dubbed "Ninsala" (Human Being) on the 19th August, 2017 at the Tamale Sports Stadium. Which saw 20,000 fans at the stadium cheering to his songs. In other occasions in Tamale, he shared stages with top artistes such as Shatta Wale, Medikal, Samini, Stonebwoy and VVIP....more

Country/Region : Ghana
Songs

(33)

Albums

(10)

Playlists

(1)
1

2

3

4

5

6

7

8

9

10

11

12

13

14

15

16

17

18

19

20

21

22

23

24

25

26

27

28

29

30

31

32

33
Listen to Maccasio's new songs including "Eyes On You (feat. Stonebwoy)", "Jackson Flow", "Insha Allah (feat. Teflon Flexx)" and many more. Enjoy Maccasio's latest songs and explore the Maccasio's new music albums. If you want to download Maccasio songs MP3, use the Boomplay App to download the Maccasio songs for free. Discover Maccasio's latest songs, popular songs, trending songs all on Boomplay.
Maccasio (born Sherif abdul Majeed) is a Ghanaian, a Tamale-based recording artist and an entertainer. He is often referred to as "Rappers Jack". Many in the music showbiz think of him as the brightest talent to have emerged from the North in recent times, with a potential to flourish in the music industry if given the necessary support. His rap is epic and usually accompanied by a repertoire of rhythms that make his fans liken him to the Ghana rap icon Sarkodie.

Maccasio often raps in his native language, Dagbani, but he is also known to be a versatile rapper with the ability to mix it with terms in English and the MOST popular Twi language.
Maccasio lunched his debut album "Boussu" (my boss) in March 2014, which reigned consistently in the three Northern Regions. His second, and perhaps most popular album, "Oshihila Nkpe" (she touches me) was launched in 2015. .Its launch at the Picona Gardens was explosive in literal terms, as crowds of music fans jumped onto the stage to idolize their most-loved artist, creating scenes reminiscent of the birth of a hero. And recently launched his third studio album dubbed "Ninsala" (Human Being) on the 19th August, 2017 at the Tamale Sports Stadium. Which saw 20,000 fans at the stadium cheering to his songs. In other occasions in Tamale, he shared stages with top artistes such as Shatta Wale, Medikal, Samini, Stonebwoy and VVIP.
New Comments(
133

)
FAQs about Maccasio
Where is Maccasio from?
He is from Ghana.
What are the latest songs of Maccasio?
The latest songs of Maccasio are As-salamu Alaykum, Friday (feat. Wiz Child) and Insha Allah (feat. Teflon Flexx).
What are the best songs of Maccasio?
The best songs of Maccasio are Eyes On You (feat. Stonebwoy), Jackson Flow and Insha Allah (feat. Teflon Flexx).
What are the best albums of Maccasio?
The best albums of Maccasio are Glory, Eyes On You (feat. Stonebwoy) and Zero 2 Hero.
How to download songs of Maccasio?
You can download songs of Maccasio from Boomplay App for free.
Firstly, install Boomplay app on your mobile phone.
Secondly, navigate to the song you would like to download.
Thirdly, Tap on More > Download.